Truss Financial Group's Free Refi Offer Targets Non-QM Borrowers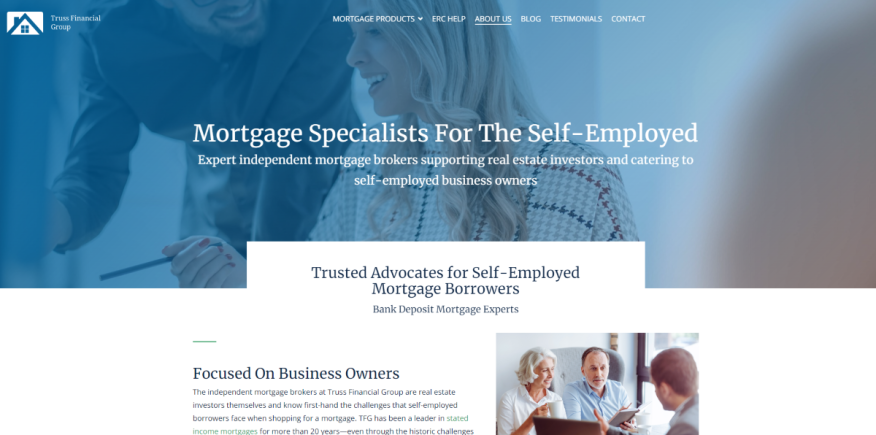 TFG Rate Guarantee program offers chance to buy now and refi when rates fall.
Truss Financial Group (TFG), a Ladera Ranch, Calif.-based mortgage company, is targeting non-qualified mortgage (Non-QM) borrowers with its TFG Rate Guarantee program.
The program offers an opportunity to refinance a mortgage for free in 2024, allowing potential homeowners to "buy now and take advantage of lower rates in the future."
TFG said the current trend of higher interest rates has increased the number of buyers who are hesitant to purchase a home, preferring to wait for rates to fall, resulting in decreasing demand and a drop in home prices.
With the TFG Rate Guarantee program, the company said, it is targeting the self-employed and real estate investors who may not meet traditional underwriting standards.
TFG says it specializes in Non-QM because not all borrowers meet the traditional underwriting standards set by banks and other conventional lenders. Those standards are based on the qualified mortgage (QM) rule established by the Consumer Financial Protection Bureau (CFPB) after the 2008 financial crisis. The QM rule requires borrowers to have a steady income, a good credit score, and a manageable level of debt.
TFG's leadership team says its 2024 free-financing offer is available to individuals who do not meet those requirements, particularly self-employed individuals and real estate investors who may have too many write-offs or an inconsistent income. Non-QM mortgages provide a valuable alternative for those borrowers, they said.
"Non-QM mortgages allow these borrowers to purchase or refinance their homes and invest in real estate, which can help drive economic growth and stimulate local communities," said TFG CEO Jeff Miller. "At Truss Financial Group, we offer various types of non-qualified mortgage programs, such as stated income mortgages, bank statement mortgages, Debt Service Coverage Ratio (DSCR) mortgages, hard money mortgages, and fix & flip mortgages, which are designed specifically for self-employed and real estate investors."
TFG's refinancing offer for 2024 is a sign of the company's commitment to using innovative solutions to help clients, he said.
"We thrive on being creative," Miller said. "For example, we can use the last 12 months of a client's bank statement deposits as their income to help them get qualified for a mortgage. This approach allows us to provide financing solutions to clients who may not have a traditional W-2 income."
He said TFG possesses a "unique perspective and intuitive understanding" of the needs and challenges faced by the self-employed and real estate investors, because he has been providing mortgage services to clients since the late 1990s.
"My focus has been on helping self-employed individuals secure mortgage loans since 2006," Miller said. "I'm passionate about assisting entrepreneurs in obtaining real estate financing that is not offered by traditional banks."
He is optimistic about the TFG Rate Guarantee program, and hopes the opportunity will allow hesitant homebuyers to feel confidence about making a purchase.
"A good entrepreneur has the ability to identify and capitalize on opportunities and has a deep understanding of the customer's needs," Miller said. "This is who our clients are and who Truss Financial Group is. No two people are the same — so a one-size-fits-all mortgage is simply unrealistic in this market. Our goal is to offer a unique solution to every individual situation."