News From NAMB: May 18, 2017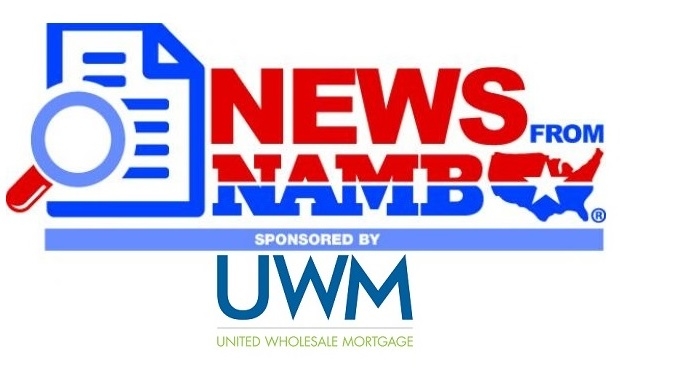 Top Story
CFPB Goes After Zillow
The CFPB used to be buddies with Zillow. Just this year, the
CFPB paid Zillow
to find more information about the homebuying experience. Then, the CFPB started telling real estate agents that Zillow's Premiere Agent program may be illegal. Now, Zillow reveals that the CFPB has been investigating them for RESPA violations for nearly two years.  The furor revolves around the
co-marketing program
Zillow encourages for Agents and Originators.  It certainly smells a lot like the Marketing Services Agreements that the CFPB says violate RESPA. 
Zillow admitted the investigation
to investors over a week ago and the saga continues to unfold.  The question is whether Zillow is violating RESPA or agents and originators are the violators.
---
United Wholesale (Advertisement)
Looking for a competitive advantage? Look no further than Instant M.I. from United Wholesale Mortgage. With Instant M.I., there's no need for a second underwrite from the M.I. companies, which can cause closing delays and last-minute conditions. That means you get M.I. in minutes, not days, providing peace of mind for you and your borrower.  Learn more at
www.uwm.com
.
---
McConnell Says No Senate Action on Dodd/Frank
In an interview with Bloomberg
, Senate Majority leader Mitch McConnell believes any Senate Action on Dodd/Frank reform would be blocked by Democrats.  Mike Crapo, the chairman of the Senate Banking Committee, echoed McConnell's comments.  McConnell thinks there is the possibility of regulatory relief for community banks but the leading Democrat on the Banking Committee threw cold water on that.  Sherrod Brown said, "If this were really about community banks, we might have come to an agreement years ago," Brown said. "But Republicans are once again using them as leverage to help a rogue's gallery of special interests."
---
Dodd/Frank Replacement Prepares for Vote
The Financial Choice Act introduced by Financial Services chair Jeb Hensarling is moving forward.  The bill would make significant changes to Dodd/Frank.  According to committee whip Dennis Ross, the bill will
come up for a vote
in early June.  It is expected to pass the House and stall in the Senate where 60 votes out of 100 are needed to pass.
---
Urban Institute Says Refinancing Was A Major Cause of Collapse
Using new data made available from Fannie Mae and Freddie Mac,
the Urban Institute found
at the height of the boom, refinances were much more likely to default than mortgages taken out to purchase a home.  UI says many people were treating their homes as ATMs through cash-out refinances.
Eighty-four percent of GSE refinances
in 2006 and 2007 were cash-out refinances.  These were only the GSEs' fixed-rate loans, standard loans, not levels, with an average FICO around 730, and refis still fared much better. All of this data was gathered to prove it wasn't the affordable housing goals that caused the implosion.  There is another theory that the study overlooks.  Could it be that the appraisals were so inflated that refis actually had less equity than purchases?
---
Zillow Sued Over Zestimate
As if Zillow didn't have enough problems with a CFPB investigation,
now they are being sued
over the Zestimate. The suit was filed by a woman trying to sell her townhouse, for $626,000 — roughly what she paid for it in 2009. Houses directly across the street but with greater square footage sell for $100,000 more. The most recent Zestimate is for $562,000. She claims Zillow is performing appraisals that don't comply with USPAP which is illegal.  The Appraisal Foundation keeps saying AVMs and such are not appraisals because they are not done by an appraiser.  Perhaps it is time for them to wake.
---
Mnuchin Exasperates Elizabeth Warren By His Testimony
Steven Mnuchin really got under the skin of Elizabeth Warren in his first testimony session before the Senate since becoming Treasury Secretary.  Warren thought she may have something in common with the Trump administration regarding preventing the big banks from stock market investment banking.  Mnuchin burst that bubble when he said, "We do not support a separation of banks from investment banks." 
That statement left Warren speechless
since Mnuchin had said at his confirmation hearing that he wanted a "21st-century Glass-Steagall," the law that prevented banks from being investment banks.  On GSE reform, Mel Watt had hinted that sucking the GSEs dry may stop in his testimony a few days ago.  Today, Mnuchin said, "It is our expectation at Treasury that they continue to pay us the dividend."
---
Refis Continue to Drop
Looking at several sources, the numbers are different but the message is the same, refinances are declining. 
According to MBA
, refinance applications for last week dropped to 41.1% of the market share, the lowest level since 2008.  Ellie Mae reported that closed loans for April in their systems were 65% purchase and only 35% refinance.  Time to close remains low at 41 to 42 days.
---
FHFA Says They Will Not Free Fannie and Freddie
The Federal Housing Finance Agency won't release Fannie Mae and Freddie Mac from U.S. control without congressional approval even if the Trump administration asks that the mortgage-finance giants be freed, the deputy FHFA director said in an
interview with Bloomberg
. FHFA Director Mel Watt, fervently believes the GSE's fate must be determined by Congress although it is within the administrative powers of the agency.  Meantime, Treasury Secretary Steven Mnuchin has said he wouldn't rule anything out.  Since the FHFA is another one of those "independent agencies" like the CFPB, Trump would find it difficult to override Watt or fire him.
---
Household Debt Sets New Record
The previous debt load of the American public was set in 2008 at $12.68 trillion dollars.  The latest report from the Federal Reserve shows debt in the first quarter of 2017 at $12.70 trillion,
a new record
.  Even ballooning student loans weren't any match for increasing mortgage debt that is rising quickly as home prices escalate.  Another interesting note is that 60% of the credit is going to people with credit scores over 760. 
---
DocuSign Is Victim of Data Breach
For the past week, DocuSign, a leading provider of digital signature technology used to validate documents,
was hacked
. DocuSign says only email addresses were hacked, but that can have serious consequences. If you receive an email from someone you know, you are more likely to open it and even click on a link. This allows viruses into the victim's computer that could allow a borrower's private data to be exposed. DocuSign has been tracking a malicious e-mail campaign against its customers to see if consumers information is being gleaned.
---
Mortgages Not Doing as Well as Other Types of Loans
Considering mortgages are considered secured, they normally carry a lower rate and one would expect them to default less often.  That is not the case right now. 
A Trans Union chart
shows both auto loans and credit cards are performing better than mortgages.  Auto loans have the fewest defaults because lenders can repo the car in a heartbeat.  Many experts believe mortgage defaults are unacceptably high because the government has delayed foreclosure for months and even years and even prevented it.  Consumers know this and don't worry as much about defaulting on their mortgage.  It will be interesting if private money, when or if it returns, will tolerate low rates for loans that have a greater risk of default.
---
Housing Starts Drop
With a scarcity of homes on the market, one would think builders would be in high gear.  Not so.  Housing starts fell 2.6 percent in April, the
Commerce Department reported Tuesday
. That followed a 6.6 percent decline in March for the lowest level since last November. The biggest drop was in construction of apartments.  Single family managed to eke out a small gain.  It costs a lot to build a house and takes time these days with all of the regulation.
---
Financial Freedom Fined Over Reverse Mortgage Violations
Financial Freedom, a division of One West, the Treasury Secretary's former bank, agreed to pay an $89 million dollar fine for improperly collecting interest on HUD reverse mortgages.  HUD claimed that Financial Freedom kept on collecting interest on HECMs more than 12 months after the borrower died or left the home.  HUD gives the lender 12 months to sell the property and be paid by HUD insurance. 
DOJ alleges that Financial Freedom
wanted to keep on collecting interest at HUD's expense.  Financial Freedom denies any wrongdoing but is paying the fine.
---
Rate Outlook
Rates have bounced back this week, mainly due to the fears surrounding the White House.  If President Trump is found to have done something wrong, his economic agenda would be impaired.  Even now, his attention is diverted, which seems to be harming his agenda.  Very few of his campaign promises are making it through Congress.  The stock market has dropped back a little, helping interest rates.
Freddie Mac Chief Economist
Sean Becketti told Housing Wire
, "The delayed impact of the associated decline in Treasury yields may push mortgage rates lower in next week's survey," Becketti said.
Weekly jobless claims were 232,000 staying well below the 250,000 benchmark and analysts' expectations of 240,000.  The Philadelphia Fed Business Conditions Index was 38.8 versus the expected 18.5 mark.  Leading economic indicators rose 0.3% as expected.  Industrial production advanced 1.0 percent in April for its third consecutive monthly increase and its largest gain since February 2014.  Manufacturing output rose 1.0 percent as a result of widespread increases among its major industries.  Overall, the economy looks pretty good which will likely prevent rates from going much lower.  Of course, all bets are off if Donald Trump gets in real hot water.
---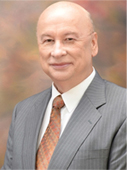 John Councilman, CMC, CRMS of AMC Mortgage Corporation in Ft. Myers, Fla. is past president of NAMB—The Association of Mortgage Professionals. He may be reached by phone at (239) 267-2400 or e-mail [email protected].