News From NAMB: April 14, 2016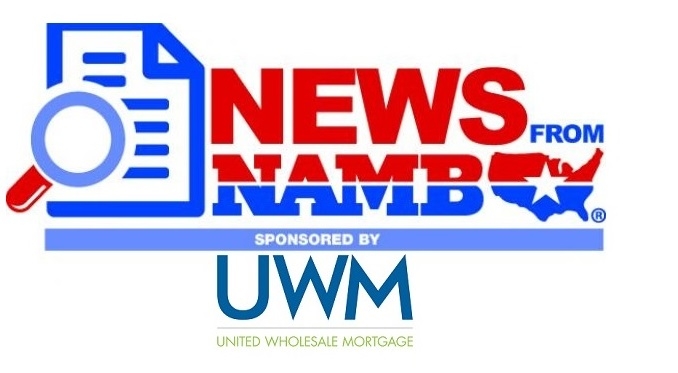 You may have noticed that News From NAMB is not just links to other media stories but also goes to primary sources. News From NAMB is different because we find important information that may not be reported elsewhere and we comment on why it is relevant to you, often in a fun way. Best of all, it is free to NAMB members. News From NAMB is sponsored exclusively by United Wholesale Mortgage (UWM). 
United Wholesale (Advertisement)
One of the strongest reasons to choose UWM is their popular Unite program. Unite keeps your business top-of-mind by emailing your past borrowers a home mortgage value statement quarterly. These statements feature valuable information about their home, their loan and what's happening in the market. Best of all, it appears to come directly from you — with your name, photo and contact information. Learn more at UWM.com.
---

What An Incredible Legislative Conference!
NAMB's leg conference this year could only be described as electric. People were charged up with the excitement.  Freddie Mac came in and told us their housing goals will not be met until brokers and small companies are fully back in the market. Paul Mondor from the CFPB actually answered some questions rather than giving the standard speech. He even made people laugh.  NAR and ALTA gave their agenda items and how they are dealing with TRID. Former FHA Commissioner Brian Montgomery brought a panel of FHA compliance experts, including FHA's Quality Assurance Manager. Congressman Posey, lead sponsor of HR 3393 taught us how to lobby effectively. The next day we went to Capitol Hill with some great responses. People were so charged up the attendees gave over $34,000 to NAMPAC. Don't miss it next year!
---
FHA Eases Student Loan Calculation
FHA is cutting the percentage of the principal amount used as debt on deferred student loans. When Handbook 4000.1 was first introduced, FHA required a monthly payment for deferred Student Loans of two percent of the outstanding balance. In addition, FHA did not differentiate between non-deferred Student Loans that do not fully amortize the loan and other Installment Loan debt. Now, FHA will only count one percent of deferred loan against the borrower.
---
Final NMLS Data Shows Some Interesting Results
The final data is in from the NMLS for 2015. As we reported earlier from preliminary data, the number of non-bank licensees dropped slightly in 2015. The 0.1% drop was small considering bank companies decreased by 3%. Loan Originators gained in every category. A statistic that I found interesting is that mortgage companies operating in only one state did better than those operating regionally in 2 to 20 states. The big companies that operate in over 20 states did better than everyone else, claiming 51% of the loans originated.
---
Did Treasury Lie to Sweep Fannie and Freddie Profits?
A recent article in the New York Times cites recently unveiled documents that show the sweep of Fannie and Freddie profits was a deliberate taking of profits that the lawsuit claims should have gone to private shareholders.  Lawyers for the Justice Department claimed in the litigation that Fannie and Freddie were in a death spiral and financially weak. They said funneling all their profits to the Treasury was a way to protect taxpayers from future losses the GSEs were likely to take.  All the while, it appears the Treasury Department knew the GSEs were going to turn big profits for quite some time and didn't want those profits to go to their shareholders.
---
NerdWallet Gets Very Little About Mortgage Brokers Right
I'm glad NerdWallet is writing about mortgage brokers and their recent article is generally positive.  The unfortunate side of the article that it shows the vast majority of people don't understand mortgage brokers very well.  The writer is under the impression that you could do a mortgage broker's job yourself by contacting lenders.  That is a little like thinking you can go directly to General Motors and buy a car at a discount.  If you send the writer of the article an email, please be professional.  Point out what brokers really do and we could easily win a journalist who will present things correctly.
---
Fannie Mae Says Borrowers Concerned About Economy
Fannie Mae's Home Purchase Sentiment Index recorded a sharp drop in consumer's attitudes toward real estate.  Those who say that it is a good time to buy a house fell 2 percentage points to 33%.  It is too early to tell if this is a blip in an upward trend or whether consumers are beginning to sour on real estate.  The entire survey doesn't make sense since those who say it is a good time to sell a house fell 8 percentage points while respondents who say that home prices will go up rose 1%.
---
Mortgage Market Red-Hot
According to the MBA, mortgage applications jumped 10% from the previous week. It was more or less an across the board jump. Refinances jumped as well as purchases. The big gainer was conventional loans with more downpayment.  Good loans are out there in abundance.
---
Fascinating Arguments Against CFPB in PPH Case
Through the wonders of not so modern technology, we can listen in on arguments being made in this case.  PHH claims that they were following well-established procedures put in place by HUD who was charged with regulating RESPA.  They contend Richard Cordray has ignored the "services rendered" portion of Section 8 and changed the rules without any notice or warning.  As with any case, the arguments seem very convincing.  The government will have its shot shortly.  When listening to the audio, at first I thought the judge was PHH's attorney as he grills the CFPB's attorney so aggressively.  If PHH wins this case, it will turn the CFPB directorship on its ear so we will all watch intently.
---
Wells Fargo Pays $1.2 Billion Dollar HUD Penalty
It's hard to tell how much Wells Fargo made from all of the FHA loans it produced between 2001 and 2008 but certainly a lot more than $1.2 billion.  Most of the loans were good loans.  But, it appears many did not meet FHA guidelines.  According to DOJ, "Wells Fargo identified through internal quality assurance reviews thousands of problematic loans, the bank decided not to report them to HUD."  The unresolved issue is whether all of these loans contained "evidence of fraud or other serious underwriting deficiencies."  One would think Wells wouldn't have settled if they thought these were not serious deficiencies.  That may not be correct thinking.  Legal fees on this may have been running in the hundreds of millions with an uncertain outcome.  It has been reported that the major banks spent more on legal fees than all of the billions they spent on settlements.  Bank of America spent $1.8 billion in just 2 quarters during the crisis.
---
Alternative to FHA 203K
Fannie Mae continues to add more products to its renovation lineup.  The current renovation loan requires lenders to have at last 2 years of experience in renovation lending.  The new Homestyle Energy Mortgage is available to all Fannie lenders.  Some pretty hefty improvements such as new windows and heating system can be financed into a purchase and even a limited cash-out refi.
---
Shelby Says a Lot of Dodd/Frank Will be Overturned by Courts
"I believe that future legal challenges will lead to the invalidation of many parts of Dodd-Frank," says Senate Banking chair Richard Shelby. "This is what happens when a 2,300-page bill is forced through Congress without sufficient process, and before the lessons of the financial crisis were fully understood. Congress did not even wait for the Financial Crisis Inquiry Commission's work to be completed or its report to be released before it passed Dodd-Frank and created the CFPB."
---
NAMB Expresses Concerns About Transitional Licensing Bill
A bill that would make it easier for bank originators to become licensed has passed out of committee in the House. NAMB is supportive of bank originators obtaining a license and believes the ideal solution is to license all originators. We understand that politics may not allow that at the moment.  H.R. 2121, the transitional licensing bill, would allow bank originators to start originating for a non-bank without a license for 120 days as they work to get licensed. NAMB has some concerns about having people who do not meet licensing standards originating mortgages for consumers.  NAMB's board believes the objective of the bill can be better met by simply having the NMLS stop notifying the depository that the originator has applied for licensure.  You can read our concerns and give feedback to our GA Committee.
---
GAO Says Non-Bank Servicers Need Changes
One might wonder why this is important to originators.  The reason is many of the large wholesale lenders are now servicing loans rather than selling the servicing to the big banks.  The GAO pointed out that the CFPB does not have a mechanism to develop a comprehensive list of nonbank servicers since some states do not license servicers.  So, the CFPB may not be aware of all issues and states are likely not auditing all servicers.  The concerns are that borrowers are not getting proper service.  On the other hand, a large increase in servicing costs to meet greater regulation and audits could drive up loan costs and reduce the amount lenders are willing to pay TPOs.
---
Is Credit Still Too Tight?
According to the White House and the MBA it is.  MBA shows a chart indicating underwriting standards are pretty much the same since 2008.  (Don't be fooled by the condensed graphs at the top of the link.  Look at the last graph with real numbers.)  White House advisor Michael Stegman, speaking at the Financial Services Roundtable, decried the fact that GSE's average score is 750.
---
Dimon Warns Long-term U.S. Outlook Not Good
Chase CEO Jamie Dimon believes the next 10 years will be good in the United States.  However, he is very bearish after that if things don't change.  Dimon isn't just talking about normal economics.  He is talking about the huge divide among Americans and the social problems that could cause internal unrest.  Perhaps all of this will happen just because Jamie is eventually going to retire.
---
Dimon Says Chase Wants Smaller Footprint in Mortgages
In his annual report to shareholders, Chase CEO Jamie Dimon asked the rhetorical anticipatory question, "Why are you still in the mortgage business?"  Dimon made it clear that it isn't for the profits because he believes mortgages have little profit and too much liability.  He is keeping Chase in mortgages only to provide Chase clientele full service, presumably so they won't go elsewhere and become a customer of another bank.  So, Chase has cut products, raised origination costs, and is not promoting mortgages.  He particularly hates FHA which he says gives them poor quality clients who cost too much too service and then, FHA has the audacity to fine them over simple mistakes. Chase's loss, our gain.
---
Bill to Give Congress Power Over CFPB Budget Passes Committee
Currently, the CFPB is not accountable to Congress for its funds.  That is the way Congress has oversight of most federal agencies.  H.R. 1486 would give the power of the purse back to Congress.  It is out of committee and may pass the House but very unlikely to be signed by the president.
---
Wall Street Execs Believe Clinton Will be President
In a recent poll by Citigroup, Wall Street financial figures overwhelmingly believe Hilly Clinton will be the next president.  According to the poll, 70% believe Clinton will win with only 10% for Donald Trump and 9% for John Kasich.  Bernie Sanders and Ted Cruz barely registered.  Sounds like wishful thinking.
---
FAMP Suncoast Chapter Holding Trade Show Next Week
The Tampa/Sarasota area chapter of the Florida Association of Mortgage Professionals (FAMP) will be hold its trade show and mini-conference next Tuesday, April 19th.  Over 20 exhibitors will be there and I will be speaking about the future of the mortgage industry.  The event starts at 4 PM at the Lakewood Ranch Holiday Inn.  There will be free food and prizes.  Registration is free by emailing [email protected]
---
---
Rate Outlook
Rates are still great and mortgages are hot.  People are buying and refinancing at a good pace.  What could be better?  It would be nice if we knew this was something that would last or at least where rates were going.  Life is never like that though.  In the meantime, let's look at what we do know.
It's gotten to the point in economic news that it's all about jobs.  The Fed wants more inflation so low inflation numbers aren't having the usual impact.  Rates today are a little worse because jobless claims were a bit lower at 253,000, pushing the boundaries of 250,000 to 300,000 range. 
Inflation seems well under control.  Consumer prices rose a mere 0.1% vs. the expected +0.2%.  Core inflation also rose only 0.1% vs. the expected +0.2%.  Stocks are pushing the 18,000 mark again.  With rates so low, people can get a better return in stocks which is keeping the bond market from getting much lower.
There is no blockbuster economic news coming out tomorrow or even next week so rates should remain in a trading range.  Of course, something unexpected can always happen.
---
---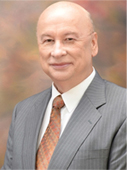 John Councilman, CMC, CRMS of AMC Mortgage Corporation in Ft. Myers, Fla. is immediate past president of NAMB—The Association of Mortgage Professionals. He may be reached by phone at (239) 267-2400 or e-mail [email protected].