News From NAMB: April 13, 2017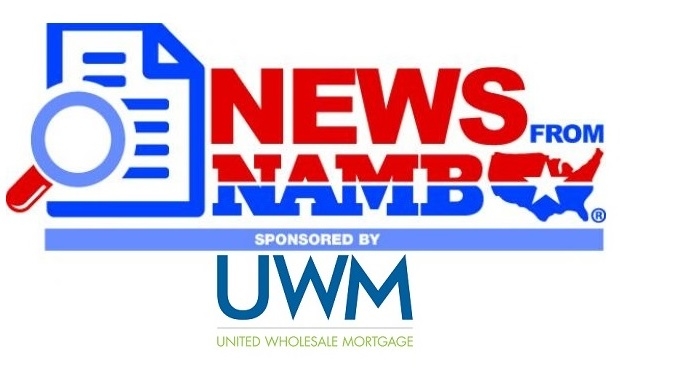 You may have noticed that News From NAMB is not just links to other media stories but also goes to primary sources. News From NAMB is different because we find important information that may not be reported elsewhere and we comment on why it is relevant to you, often in a fun way. Best of all, it is free to NAMB members. News From NAMB is sponsored exclusively by
United Wholesale Mortgage
.   
United Wholesale (Advertisement)Introducing Blink from UWM — Your Competitive Advantage over the Mega Retail Lenders
Blink is your new borrower mortgage portal
that lets you consolidate your communications into one easy-to-use location. With it, you can offer your borrowers a secure, hassle-free way to apply for their home loans completely online. Borrowers can:
Equifax will now be charging a $25/month "Monthly Account Servicing Fee" to maintain credentialing in addition to fees charged for employment verifications on the Work Number. They will also be charging a "Consumer and Inquiry and Data Charge" since they have begun returning additional consumer data and insights from sources outside of The Work Number database, when available, anytime you request a verification of employment (VOE) and/or verification of income (VOI). This information is retrieved from other proprietary data sources owned or maintained by Equifax. It is not clear if or how these fees will apply to other vendors who use Equifax's data.