News From NAMB: April 21, 2016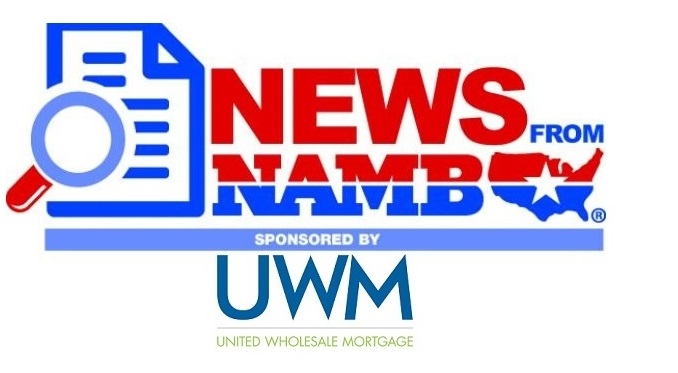 You may have noticed that News From NAMB is not just links to other media stories but also goes to primary sources. News From NAMB is different because we find important information that may not be reported elsewhere and we comment on why it is relevant to you, often in a fun way. Best of all, it is free to NAMB members. News From NAMB is sponsored exclusively by United Wholesale Mortgage. 
United Wholesale (Advertisement)
One of the strongest reasons to choose UWM is their popular Unite program. Unite keeps your business top-of-mind by emailing your past borrowers a home mortgage value statement quarterly. These statements feature valuable information about their home, their loan and what's happening in the market. Best of all, it appears to come directly from you—with your name, photo and contact information. Learn more at UWM.com.
---
FHA Makes Calculating 203K Easier
Most originators don't do a lot of 203K loans so it is always difficult to remember how to calculate them. FHA heard you and has created an online 203K calculator that automates the Maximum Mortgage Amount calculations required for both the Standard and Limited (Streamline) 203(k) programs. There are really great advantages like being able to quickly run various scenarios.  One of the big drawbacks is results can be viewed and printed, but they cannot be downloaded or saved.
---
FHA Premiums High Because of Reverse Mortgages
There is no doubt that HECMs are a great tool for the elderly. However, people are beginning to wonder if the program is financially sustainable. Since the financial crisis, HUD has transferred $4.3 billion to the HECM financing account "to cover the increase in expected losses." That is a huge drain on the FHA forward mortgage program that is keeping mortgage insurance premiums unduly high. The answer has to be either further restructuring HECMs or raising premiums unless Congress wants to subsidize HECMs.
---
Shelby Worried About FHFA Relaxing Fannie/Freddie Standards
Senate Banking chairman Richard Shelby is concerned that the GSEs are taking on too much risk that will fall back to taxpayers. In a letter to the GAO obtained by DS News, Shelby worries that, "FHFA has taken steps that appear to encourage a more active, rather than a reduced, role in the mortgage market." He has asked GAO for a study of FHFA's practices that spans everything from a plan to change them to how they do underwriting. He even wants them to look at the VA program to see why it has so few defaults despite giving 100% LTV loans.
---
---
Is FHFA Not Subject to Courts?
Congress has passed so many strange laws that seem to entrench bureaucrats that there is little wonder we have a revolt in the current elections. In the shareholder lawsuit, FHFA is claiming courts have no jurisdiction over anything FHFA does. Amazingly, that was passed by Congress with a very limited exception. So, is the FHFA Director his own law?
---
Bill Introduced to Prevent G-Fees Being Used as Piggybank
G-Fees are the add-ons Fannie and Freddie normally charge for added risk.  Since the meltdown, Congress has used and tried to use G-Fees for everything from a payroll tax deduction to repairing highways.  NAMB and its fellow trade groups have fought this, sometimes successfully.  New legislation introduced by Rep. Mark Sanford of NC, would ban using G-Fees for anything other than the GSE's risk management.
---
Is TRID Actually Helping Mortgage Turn Times and Pull-Through?
According to the latest figures released by Ellie Mae, turns times have become better than they were pre-TRID.  The strange part of this survey is that purchases are taking slightly less time to close while refinances are taking almost a week less.  Since TRID is certainly not less complicated, it is likely the added staff is what is cutting turn times.  There some that believe eating the cost to extend rate locks is forcing lenders turn things faster.  As an extra bonus, a higher percentage of applications are actually closing.  Could it be people are actually understanding and getting what they applied for?
---
What Stops Millennials From Buying?
A survey of 30,000 renters by ApartmentList.com says the #1 reason people rent is affordability.  In many areas, rent is simply cheaper or at least believed to be cheaper.  The good news is that 79% want to buy a home but most think it will be 3 to 5 years down the road.  58% like the flexibility renting offers.  40% aren't ready to settle down by doing things like getting married and having children.
---
Rolling Stone Says Fannie/Freddie Issue is Giant Conspiracy
One would have thought that the government is above conspiracies.  But, Rolling Stone Magazine says the whole Fannie and Freddie thing was a huge government conspiracy that is far from over.  The article claims the federal government has been quietly fighting to keep a lid on an 11,000-document cache of government communications relating to financial policy that would reveal it to the public.  The author insists these documents will reveal that "government officials have been working with Wall Street lobbyists for years on a plan to have a consortium of private banking interests step into the shoes of Fannie and Freddie."
---
Could CFPB Director Be Removed For "Cause?"
It is no secret a Republican president would probably like to change the CFPB Director Richard Cordray.  There are people who believe the new president could change the CFPB Director for "cause."  One writer believes the new president could cite the discrimination issues at the CFPB or even Cordray's overruling of an administrative law judge.  Others are not so certain these would rise to the level of "cause."  Very interesting.
---
CFPB Still Refusing to Give Written Guidance
The CFPB is willing to give anecdotal answers verbally to questions about their various rules but refuses to gives informal written guidance similar to HUD's FAQs on the old GFE.  Their most recent webinar was an example of the CFPB's unwillingness to deviate from a script.  Hopefully, they will soon issue a link for those who were unable to attend to listen in on last week's TRID webinar.  It is particularly troubling since the CFPB acknowledges it is practicing regulation by enforcement.
---
Home Building Starts Down 8.8%
As I had predicted from the permits pulled in February, March housing starts took a nasty dip.  Some are explaining it as a milder winter allowed more starts in February.  Others believe it may indicate a slowing of new home sales due to the high cost of building.  Permits were also down again in March which forebodes a slower April.  The good news is that it is still better than last year at this time but it will push up the cost of existing homes.  Despite the downturn, homebuilders remain confident.
---
Existing Home Sales Bounce Up in March
Existing home sales increased 5.1% in March, much better than economists had predicted.  This was good news since February sales were down over 7%.  It seems this happens every year as people respond to warmer weather.  This year's figure is still 1.5% better than last year at this time.
---
Freedom Is Latest to Pay Big Bucks for FHA Violations
Freedom Mortgage, one of America's largest mortgage lenders, has agreed to pay $113 million dollars for violating FHA guidelines.  The Department of Justice uses the False Claims Act to pursue these cases.  DOJ claims Freedom didn't follow FHA rules, certified that they did, and then failed to report the violations as required when they were aware of them. 
---
FTC Ignores CFPB
The Federal Trade Commission recently published a quite comprehensive financial literacy program on its web site.  When looking at the section on mortgages, it was somewhat novel that they completely omit any reference to the CFPB.  Even when the list of federal agencies at the end is presented, not a peep about the CFPB.  I wonder if the CFPB feels lonely?
---
The Donald Likes Low Rates But Not Yellen
In an interview with Fortune Magazine, Donald Trump said Janet Yellen is OK but we can do better.  Trump wants to continue low rates for 2 reasons, first, it's good for consumers and 2nd, our government can't afford high rates with such a big debt.  Trump said he would like to pay down the debt somewhat but would like to still have debt to finance military and domestic spending.  He's used to borrowing in business.  Cruz doesn't like debt period.  He says cut spending.  Clinton merely says we should have a balance of taxes and spending.  Sanders says we need to increase the income tax and cut military spending.  The strange part is Trump and Clinton are not that far apart.
---
---
Rate Outlook
Rates are great but generally flat for the last week.  We are in a slight upward trend since there is little real market-making economic news this week.
There are those who swear rates will drop again in the United States based on negative interest rates in some major countries.  The yield on the 10-year bond in Japan fell to negative 14 basis points and Germany is only paying 16 basis points (16/100%) for 10-year bonds.  There are signs that other countries are pulling out of the slump.  UK unemployment is now at 5.1%, not that different than here is the U.S.
Remember when oil prices dipped below $30/barrel recently?  Oil is now selling for $42/barrel which may drive up gas prices significantly.  Prices for oil may hold steady though or even decline since Kuwaiti oil workers have resolved their strike.
You may have noticed that lower rate loans have become less pricey since there is a belief that lower rates could be possible.  Borrowers can refinance at lower rates for the moment with minimal cost.
Meanwhile, the economy seems to keep improving in the area of jobs.  Jobless claims released today finally broke below the 250,000 barrier, coming in at 247,000.  The economy appears quite strong in housing, and surprisingly, even in manufacturing.  Strangely, all of the other economic news indicates a slowing economy.  Leading economic indicators were 0.2 vs. the expected 0.4.  The Philly Fed Survey was a disaster, coming in at -1.6 vs. the expected 9.9.  It's a continuation of mixed signals that should keep rates in a trading range.
---
---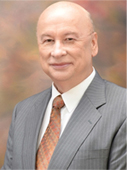 John Councilman, CMC, CRMS of AMC Mortgage Corporation in Ft. Myers, Fla. is immediate past president of NAMB—The Association of Mortgage Professionals. He may be reached by phone at (239) 267-2400 or e-mail [email protected].