News From NAMB: April 7, 2016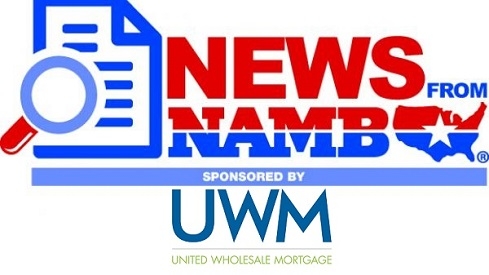 You may have noticed that News From NAMB is not just links to other media stories but also goes to primary sources. News From NAMB is different because we find important information that may not be reported elsewhere and we comment on why it is relevant to you, often in a fun way. Best of all, it is free to NAMB members. News From NAMB is sponsored exclusively by United Wholesale Mortgage. 
United Wholesale (Advertisement)
Looking for a competitive advantage? Look no further than Instant M.I. from United Wholesale Mortgage. With Instant M.I., there's no need for a second underwrite from the M.I. companies, which can cause closing delays and last-minute conditions. That means you get M.I. in minutes, not days, providing peace of mind for you and your borrower. Get YOUNITED at UWM.com.
---
Freedom is Buying Chase's USDA Business
Long a leader in the USDA mortgage business, Chase has decided it is time to get out. They will sell their entire USDA business to Freedom Mortgage effective July 1st. Chase and the other big banks just can't seem to make the profits they want in the government mortgage business.
---
Huge Suit Could Cripple Zillow
Move, better known as Realtor.com, is suing Zillow for $2 billion dollars. The suit is based on Zillow hiring Errol Samuelson, Move's chief strategy officer. Move claims Samuelson stole at least 46 major trade secrets and gave them to Zillow. Zillow lost $91 million last year, at least $27 million of that was legal fees on the suit which are expected to escalate next year. Since Zillow only has about $520 million in liquid assets, the prospect of a judgment anywhere close to what is claimed would put them out of business and is expected to make investors leery of buying Zillow stock. NAR has joined Move in the suit against Zillow. In this ongoing war one should remember that a Washington State Superior Court judge has already ruled against Zillow a while back and barred Samuelson from using information he gained at Realtor.com.
---
Mortgages Drop to #2 in CFPB Complaint Database
The CFPB released this month's complaint database showing debt collectors finally surpassed mortgages as the most complained about group over the years. In that category, Encore Capital Group and Portfolio Recovery Associates took top dishonors. Equifax, TransUnion, and Experian took the top spots as the most complained about companies. Mortgages came in at #3 in recent complaints, behind debt collection and credit reporting.
---
Why LOs Need To Be More Than Order Takers
According to a Federal Reserve study, borrowers are paying more when one borrower has a lower score. It appears "order-taker" LOs are not making the borrowers aware that if they qualify with just the higher-score borrower, they may get a lower rate. Since this study is by the Federal Reserve, we can presume this occurred mainly at banks. There are some very strong arguments why bank LOs should be licensed as well as non-bank LOs. Even then, we must question if 20 hours of initial education prepares one to be a competent loan originator.
---
PMI Rates Are Getting Complicated But Much Better
Just like you use a pricing tool to calculate mortgage rates, you will likely want to use the pricing tools provided by the PMI companies or your wholesale lender. Remember, there really isn't any latitude on PMI charges so you need to be very careful. Looking at a rate card shows that high-score borrowers can expect some really great pricing.
---
GSEs Sending Money to National Housing Trust Fund
Fannie and Freddie are paying $174 million to the fund that lets states give vouchers to low-income or targeted areas. When the Fannie and Freddie were taken into conservatorship, the law provided for them to make payments to the National Housing Trust Fund when they stabilized. Fannie and Freddie started setting aside money back in 2014 to the NHTF. This doesn't make a lot of people in Congress happy since that money will be taken from the GSEs when they are projected to have no assets. They claim it puts taxpayers at risk.
---
Private Mortgage Securities Seeing Sharp Decline
Private Residential Mortgage-Backed Securities showed a sharp decline over 2015. Many had believed private investors would love to get back in the market. Standard & Poors says the trend is the other way.  Investors are still in love with government guarantees.
---
CFPB Priorities Over the Next Two Years
The CFPB is pointing people to its Policy Priorities Statement in recent appearances. The CFPB points out that mortgages will remain a priority since they are the largest financial transaction a consumer usually makes. Notice that "discrimination" is mentioned several times and is loan servicing. Ability to repay is still important to them so we will not see a relaxation of the trivial conditions that could remotely affect that.
---
Who Will Be Helped/Hurt by Trended Credit Data?
As more details come out about trended-data credit reports, there are clearly some winners and losers. First, trended data will only look back 24 months. Borrowers who pay off their credit cards in full every month will get a boost while those who may have the same balance but carry the balance month-to-month will fare worse. The same would be true of borrowers who make considerably more than the minimum payment. The trended data will be built into the newer scoring models. The strange part is that there is no announcement that DU Version 10 will use FICO 9 which has the trended data.
---
Non-Banks Cutting Jobs
The Bureau of Labor Statistics says non-banks mortgage lenders and mortgage brokers cut 2,200 jobs in February. That follows a 2,000 job cut in January. This is a continuing trend that started in September of 2015 when mortgage jobs peaked. Some are attributing it to TRID automation. Undeniably, based on the decreased profits released last week, expenses have to be cut and people are expensive.
---
Senate Holds Hearing On Financial Services Regulation
The United State Senate brought in a group of panelists who testified before the Banking Committee on the current state of financial regulation. Four of the five panelists thought the current state of financial regulation is terrible. One panelist, congratulated the CFPB on the improvements for consumers.
---
Cordray Appears Before Senate Banking
After enduring a harsh hearing in House a few weeks ago, CFPB Director Richard Cordray is appearing before the Senate Banking Committee today. We shouldn't expect any real news to come from this but it will likely set the tone for the upcoming elections. Consumers seem far more worried about their finances than coming to the aid of the Bureau at the moment.
---
Texas Get State Association Again
For years, the Texas Association of Mortgage Brokers was one of the largest mortgage originator Associations in the nation. Like many state associations, disaster struck in 2009. Originators had banded together to keep the chapters in major cities in Texas alive. Finally, Texas has gained 501c6 approval for a new state-wide association named the Association of Texas Mortgage Professionals. Welcome back!
---
Why New Homes Cost So Much
It is nearly impossible to find a reasonably-priced new home in many areas of the county. A recent study by John Burns Real Estate Consulting lists some of the regulations and taxes that drive up costs.  The study doesn't list the scarcity of and cost of developable land.  Small builders are unable to find smaller plots in many areas leaving the big guys without competition.
---
Second Homes Only Category to Fall in 2015
The final number for 2015 showed owner-occupied home sales jumped 15.9% percent to 3.74 million from 3.23 million in 2014, the highest numbers since 2007. Investment homes jumped 7.0% in 2015 to an estimated 1.09 million from 1.02 million in 2014. The laggard was 2nd homes which were down 18.5% at 920,000, from their most recent peak level of 1.13 million in 2014. That was still the second highest amount since 2006 when 1.07 million vacation homes sold. NAR blames on the sharp price escalation of vacation properties.
---
Rate Outlook
The Bureau of Labor Statistics released its jobs report Friday. It was more or less as expected with 215,000 jobs being created vs. the predicted 210,000. The employment rate, which is more or less just a survey for the media, edged up to 5%. Rates took a breath and improved a little.  The percentage of people working rose to 63% from 62.4% a year ago.
The minutes from the most recent Fed meeting released this week were dovish on a rate hike. "Many participants expressed a view that the global economic and financial situation still posed appreciable downside risks," the minutes said. According to the minutes, several Fed bankers said raising rates in April "would signal a sense of urgency they did not think appropriate." Most experts have now ruled out a rate hike at the April meeting.
This week didn't contain any powerhouse economic news. The only other economic news of any real significance was the jobless numbers which seem to be permanently stuck between 250,000 and 300,000.  This week they came in at 267,000.
Rates are great, people are buying and refinancing at a tremendous pace. Go out and make some money! 
---
---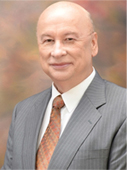 John Councilman, CMC, CRMS of AMC Mortgage Corporation in Ft. Myers, Fla. is immediate past president of NAMB—The Association of Mortgage Professionals. He may be reached by phone at (239) 267-2400 or e-mail [email protected].