News From NAMB: August 13, 2015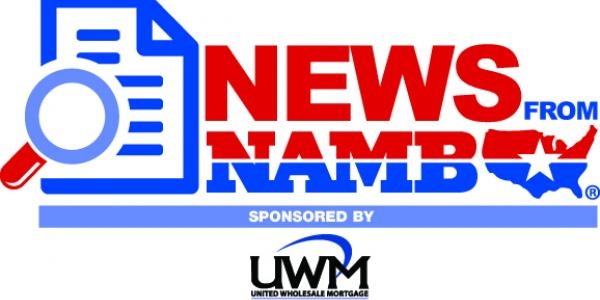 You may have noticed that News From NAMB is not just links to other media stories but also goes to primary sources. News From NAMB is different because we find important information that may not be reported elsewhere and we comment on why it is relevant to you, often in a fun way. Best of all, it is free to NAMB members. News From NAMB is sponsored exclusively by United Wholesale Mortgage (UWM). 
---
United Wholesale (Advertisement)
United Wholesale gives you same-day closings. "UClose will give brokers complete control over the closing process, enabling them to take borrowers from clear-to-close to closing in just six clicks," said Mat Ishbia, CEO of United. "It's very important for realtors and borrowers to get to the closing table as quickly as possible, especially in a purchase market. We've created UClose so our brokers can get their clients to the closing table faster and more efficiently than any other lender, so they will be the top choice of Realtors." Remember, United is paying the $395 admission fee for their brokers to attend NAMB National. Isn't it time you started working with a company that treats you like a partner?
---
Co-sponsors needed for new legislation that affects 3% cap
As any originator knows, it is hard to make a loan less than $150,000, especially if you work for a broker. The problem is the three percent Dodd/Frank cap which is really 2.75 percent. HR 3393 would remove lender comp from the QM points and fees cap which would allow brokers to set a realistic minimum compensation amount. The CFPB had said in its LO Comp Rule that this was warranted but needed legislation to make the change. If you would like to see this change, please visit your representative and ask them to sign on as a co-sponsor to help lower-income borrowers. They are home for the month of August. If you are unsure how to do this, contact NAMB at [email protected].  If you are in Rep. Posey's District, send him a note of thanks.
---
Can you be an LO and a realtor on FHA loans?
In its soon to be released new manuals, HUD sheds light on what is acceptable for LOs in the way of dual employment. Remember, TPOs and TPO LOs have different requirements than mortgagee employees. There are lots of changes for FHA loans. You can get up to speed on NAMB's Join NAMB, in conjunction with Paramount Residential Mortgage Group (PRMG), on Wednesday, Aug. 19, 2015 from 1:00 p.m.-2:00 p.m. EDT for a look at the changes coming with the new FHA Handbook effective for cases numbers assigned on or after Sept.r 14th. The changes are subtle but massive. Sign up now!
---
FHA now going after smaller players
FHA appears to have wrung as much as they can from the mega-banks and is turning their attention to smaller companies. The Justice Department recently settled with Suntrust for $968 million, First Tennessee Bank for $212.5 million and is now in talks with M&T. One would presume that after that well runs dry they will go smaller yet.
---
Too small to comply
Florida's Commissioner of Financial Regulation makes an incredible point in his American Banker article. Although he is speaking about community banks, every small entity knows that Dodd/Frank was designed for big companies. The rules are ridiculous for small companies. Having a compliance management system with people checking people in a company with one or two people is simply not practical or possible. That did not change the CFPB's rule though. It would make a lot more sense to simply exempt companies below a certain size from certain portions of regulations.
---
Low downpayment motivates borrowers more than payment
As part of the Federal Reserve Bank of New York's Survey of Consumer Expectations, consumers were presented with various scenarios and the majority chose low downpayment rather than lower payment. "Loan-to-value (LTV) cap may predominantly affect the lower end of the housing market," according to economists at the New York Fed.
---
Refinances still hot
The MBA reports that refinances are still very active. Last week had the most refis since May. It appears rising home prices are allowing people to dump their loans with high FHA insurance since conventional loans showed the biggest refi gains and FHA refis slowed.
---
TRID causes Wells to dump home equity loans
Wells Fargo pointed the finger at TRID as the reason they will no longer be making closed-end home equity loans. It simply was too expensive to retool everything and deal with all of the compliance. Bank of America is also getting out of that business.
---
Another judge says CFPB-type judges unconstitutional
The SEC uses in-house administrative judges to hear cases. The CFPB even used the SECs judge in the PHH case which made headlines when Director Cordray overruled him. Now, another federal judge, a real judge, follows another real judge in saying these judges are unconstitutional.
---
Antonakes gets a new job
There is an old saying, "What goes around, come around." Steve Anonakes, the number two man at the CFPB, has taken a job as senior vice president and chief compliance officer at Eastern Bank in Boston. It will be funny to see how much he likes dealing with all of the minutia and red tape his former employer writes into regulation.
---
Louisiana may negate MERS
The Louisiana State Legislature has requested a study on whether a mortgage assignment must be recorded in the land records. So far, MERS has successfully escaped that requirement in law suits around the country. Without recording, who really owns the mortgage is hidden not to mention the money counties lose.  Could this start a trend around the country?
---
Regulators use text messages, chat rooms to prosecute
Elizabeth Warren revealed that banks used chat rooms and text messages that permitted regulators both to discover and prosecute financial crimes. Warren is upset that a new service, Symphony, would allow these messages to be irretrievably deleted. It appears the government may be electronically spying on businesses for enforcement purposes.  Be careful what you email or text.
---
Win a free trip to Las Vegas!
NAMB is offering you chance to win a free to trip to NAMB National in Las Vegas this October. The prize goes to the person who comes up with the best reason they are a mortgage pro. You may submit text (no more than two sentences), a picture with text, or a video. Entering the contest is simple. You must start your post with "I am a #mortgagepro because…" to be a valid entry. Enter today by posting your reason to Facebook, Twitter or Instagram.
---
---
Rate outlook
The economy added 215,000 jobs in July, the Labor Department reported Friday, slightly weaker than June's increase of 231,000 jobs. Average hourly earnings were up five cents vs. unchanged in June.
Analysts had predicted the creation of about 212,000 jobs so one would have to say a Fed rate increase in September is likely.
China has decided to let its currency trade more freely. The result is their currency fell nearly two percent against the U.S. dollar in its biggest one-day plunge since 1994. Analysts fear this could be the start a destabilizing phase in the worldwide "race to the bottom" among the world's major currencies.
Rates are about 1/8 percent worse than they were early Wednesday. Weekly jobless claims showed 274K. Estimates were for claims to print at 270K so, more or less as expected.
Retail sales, an indication of the strength of the consumer, rose 0.6 percent in June vs. the expected rise of 0.5 percent. Too close to really change anything. None of the news so far would seem to change the Fed's mind on a September rate hike.
Tomorrow brings quite a bit of economic news, including the important Producer Price Index. It is estimated to be up 0.1 percent with the core up 0.2 percent. Since this is an indication of inflation, it can raise or lower rates.
---
---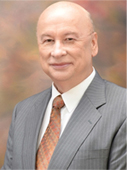 John Councilman, CMC, CRMS of AMC Mortgage Corporation in Ft. Myers, Fla. is president of NAMB—The Association of Mortgage Professionals. He may be reached by phone at (239) 267-2400 or e-mail [email protected].