News From NAMB: February 11, 2016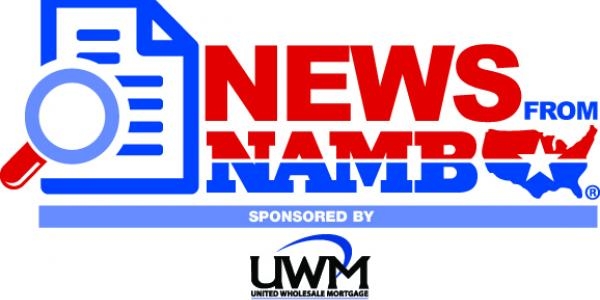 You may have noticed that News From NAMB is not just links to other media stories but also goes to primary sources. News From NAMB is different because we find important information that may not be reported elsewhere and we comment on why it is relevant to you, often in a fun way. Best of all, it is free to NAMB members. News From NAMB is sponsored exclusively by United Wholesale Mortgage (UWM). 
United Wholesale (Advertisement)
Unlike some lenders that treat your past clients as their own leads, UWM gives your business back to you. UConnect automatically monitors mortgage credit pulls. And if one of your past clients is in the market for a purchase or refinance, UWM notifies you immediately and sends a message to your client reminding them that you assisted them before—so you can retain the business. Learn more at uwm.com. Isn't it time you started working with UWM?
---
NAMB East is Just a Month Away!
A large percentage of attendees will walk away with a big prize at NAMB East. There are so many prizes that hundreds of people will get prizes like Surface 3s, I-Pads, GoPro cameras, TVs, Drones, to name just a few of the prizes being given away at NAMB East!  Mark your calendars for Wednesday, March 9, 2016 to Friday, March 11, 2016, for the biggest mortgage conference east of the Mississippi. All of the major wholesale lenders are exhibiting in the sold-out exhibit hall. Meet industry leaders, motivational speakers, and top producers who will show you how to increase production. World-class golf, top entertainers, at Hilton Head's finest resort.  It's right on the ocean with average temperatures of 65 to 70 degrees. 
---
Rocket Mortgage Super Bowl Ad Causes Stir
Quicken Loans dared to introduce a loan product that will allow borrowers to receive a loan approval more quickly with less red tape, ideally totally online. They believe this is what younger borrowers are looking for so Quicken spent $5 million dollars on a Super Bowl ad promoting it. Twitter came alive accusing Quicken of setting the country up for another collapse. Even the CFPB joined the tweets saying "When it comes to #mortgages, take your time, ask questions and #knowbeforeyouowe."
---
Obama Budget Calls for Increased FHA Fees
Buried in HUD's budget for the coming year is the same fee proposed last year where lenders would pay to upgrade FHA's infrastructure to the tune of about $30 million dollars. No one doubts FHA could use a technology boost but no one wants to pay for it either. Experts sat there is zero chance Congress will adopt the President's budget blueprint.
---
CFPB Files Technical Correction to TRID
It appears the CFPB realized that they had made a boo-boo in a supplemental information document they put out in December of 2013.  It said prepaid ''property insurance premiums, property taxes, homeowner's association dues, condominium fees, and cooperative fees, are subject to tolerances.'' The phrase should have read ''are not subject to tolerances.''  A law firm points out the rules says "every fee and charge is subject to the good faith standard, unless there is an express exception." So don't breathe easy since the "good faith standard" may actually be tougher than a tolerance. 
---
USDA Lowers Trade Line Requirement
USDA requires for a credit score to be used at least one applicant whose income or assets are used for qualification must have at least three historical trade lines that have existed for at least 12 months. That is being revised downward. The 3555 Handbook, Chapter 10, Section 10.5 is in the process of being revised so just 2 credit lines will be required but a waiver allows Florida to implement the change in advance of the publication of the revised Handbook.
---
Texas Mortgage Roundup/Wholesale Summit Resounding Successes
I was pleased to see a good crowd at the Texas Mortgage Roundup in San Antonio. The exhibit floor was busy as I walked through. People are attending events looking for information and good wholesale lenders and service providers. The Wholesale Summit was held just prior to the Roundup and that was amazing. NAMB leaders and top executives at America's wholesale lenders brainstormed how to make this industry stronger and more productive.  We definitely made some headway.
---
NAR Says Sales Slowing But Not Home Prices
According to the latest quarterly report by the National Association of Realtors (NAR), slowing home sales have not slowed home price appreciation. The problem is lack of inventory. Builders say there is a labor shortage and are still not willing to buy large tracts and start building without contracts. Stiffer zoning laws make it increasingly difficult for smaller builders to enter the market.
---
Rate Outlook
Don't look for another Fed rate hike in the immediate future. In testimony before House Financial Services Committee, Fed Chair Janet Yellen said, "financial conditions in the United States have recently become less supportive of growth, with declines in broad measures of equity prices, higher borrowing rates for riskier borrowers, and a further appreciation of the dollar. These developments, if they prove persistent, could weigh on the outlook for economic activity and the labor market, although declines in longer-term interest rates and oil prices provide some offset." Yellen went on to say, The Fed  "anticipates that economic conditions will evolve in a manner that will warrant only gradual increases in the federal funds rate." In addition, the [Fed] expects that the federal funds rate is likely to remain, for some time, below the levels that are expected to prevail in the longer run."
All of this probably means the Fed is taking a wait and see as to when they should plan the next increase. I can't imagine everything will turn rosy in the next month or so.
Amazingly, some people are predicting gas prices as low as a dollar a gallon in some areas of the country. That has to put a damper on inflation.
The DOW is in the dumpster again today, sinking 360 points for the day, as of this afternoon. But investors don't want 30-year bonds either. The 30-year auction today was not received enthusiastically. There is a real sense of uneasiness in the country at the moment. Get those refinances in and make the money because it is unlikely rates want to go lower. We seem to be bouncing at the bottom.
---
---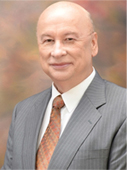 John Councilman, CMC, CRMS of AMC Mortgage Corporation in Ft. Myers, Fla. is immediate past president of NAMB—The Association of Mortgage Professionals. He may be reached by phone at (239) 267-2400 or e-mail [email protected].