News From NAMB: January 12, 2017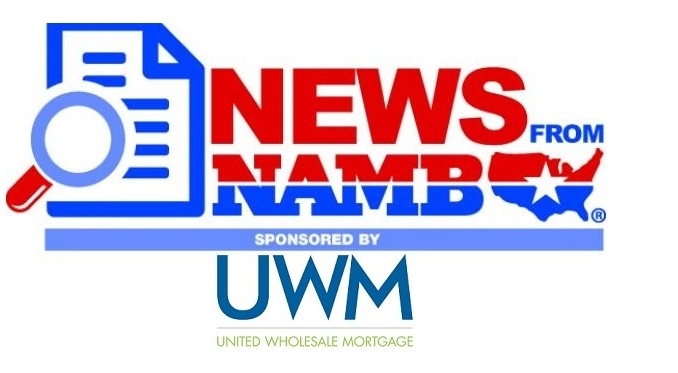 You may have noticed that News From NAMB is not just links to other media stories but also goes to primary sources. News From NAMB is different because we find important information that may not be reported elsewhere and we comment on why it is relevant to you, often in a fun way. Best of all, it is free to NAMB members. News From NAMB is sponsored exclusively by United Wholesale Mortgage. 
United Wholesale (Advertisement)
United Wholesale Mortgage has lowered its FICO requirements on all FHA and VA Elite loans from 720 to 680. UWM, known for some of the industry's best technology, turn times and pricing on Elite conventional loans, now offers government loan borrowers access to its exclusive Elite pricing and same-month closings. Price out a loan today. You'll be impressed. Learn more at UWM.com.
---
FHA Cuts Annual Premium
As predicted, FHA cut its annual premium from .85% to .60% on or after Jan. 27, 2017.  FHA has reached its mandated reserve mark of 2% for the first time this year and things are looking even better with lower defaults.  FHA premiums still remain in effect for the life of the loan unless the borrower puts down 10% or more.  This was a parting gift from Julian Castro who explained, "It's time the FHA passed along some modest savings to working families."  Not everyone is happy.  House Financial Services Chair Jeb Hensarling points out it was just 3 years ago when Treasury had to loan FHA $1.7 billion.  There are those who believe it was a political move to push incoming Secretary Ben Carson to reverse the cut.
---
Senators Want Cordray Fired
Two U.S. Senators, Ben Sasse and Mike Lee, want Donald Trump to fire Richard Cordray immediately when Trump takes office.  "The Constitution was written to protect the American people from unelected and unaccountable bureaucrats," said Lee. "Considering the damage CFPB has done to credit unions and community banks, President Trump should act quickly to remove the director."  The letter to Mike Pence does not call for the abolishment of the CFPB, just appointment of a Director that "could substantially improve regulatory policy at the CFPB, but working toward a more accountable CFPB."  In response, Rep. Maxine Waters and 20 other Democrats on the House Financial Services Committee, warned Trump about "entering into a protracted — and likely unsuccessful — legal battle to oust" the CFPB's Cordray before his term expires in July 2018."
---
Carson Appears Before Senate Banking
Dr. Ben Carson, Donald Trump's nominee for HUD Secretary, is appearing today before the Senate Committee on Banking, Housing, and Urban Affairs for Carson's confirmation hearing.  Carson skipped his opening policy statement and went directly to his life story which sells well.  Asked if he will repeal the FHA rate cut, he simply said it will be costly.
---
Home Sales That Don't Make It to Settlement Increasing
A new study by Trulia claims that the number of failed sales contracts doubled in 2016 when compared to 2016.  No one is totally sure of the reason but there are some good guesses.  Step-up homes are one of the most likely sales to fail.  That would lead one to believe they were contingent and the existing home didn't sell.  Starter homes were another category with more failures.  It seems even if Millennials try to buy, they may not be ready financially.  California had the most failed sales.  One only needs to consider the cost of those homes to understand why.
---
Non-Banks Still Hiring
Independent mortgage banking and brokerage firms hired 4,000 new employees in November, despite rising interest rates and declining loan application volume. Many people can still afford to buy and people are still refinancing.  It seems non-banks are still gaining ground on banks which would also explain the hiring increase.
---
New York Says CFPB and Other Regulators Not Doing Enough
New York Governor Andrew Cuomo says the state needs to step in where the Feds aren't going after bad actors.  He is asking for legislation that would empower the state Superintendent of Financial Services to ban certain bad actors forever.  These are people, not companies.  The press release doesn't define "bad actor" but it appears to be someone who behaves like the people at Wells Fargo, a company that New York doesn't regulate.  Here is what New York says could get you banned for life; "The bank was fined for fraudulently setting up accounts and selling products to consumers without their consent or knowledge. This misconduct was motivated by the bank's culture of giving bonuses based on volume sales. Following this scandal, DFS issued guidance that incentive compensation will not be tolerated in New York."  Strange rules for a state where cops are reportedly disciplined if they don't meet ticket quotas.
---
Buyers' Attitudes Turn Negative
The Fannie Mae Home Purchase Sentiment Index (HPSI) decreased in December for the fifth consecutive month, dipping 0.5 points to 80.7. Most of the decline in purchase sentiment came from rates edging higher since the election.  The study seems a little conflicted though since it states optimism has increased due to Donald Trump's pro-growth policies.  Sounds like Fannie is hedging its bets.
---
CFPB Accomplishments Through Its Eyes
The CFPB released its 4th report for Congress outlining what it considers its most important regulations. The report reiterates the CFPB's mission as the answer to "failures in consumer protection and the rapid growth in irresponsible lending practices that preceded the crisis." The CFPB says it listens to consumers, levels the playing field in the financial services industry, and has built a great institution. The report lists the fines the CFPB has levied which go into the Civil Penalty Fund. In 2016, the CFPB collected $182 million and still has $141 million in the fund.  Saving for a rainy day?
---
Quicken Steps Up Angry Rhetoric Against DOJ
Quicken Loans owner Dan Gilbert accused the Department of Justice of improper behavior.  Gilbert claims, "You have an out-of-control Department of Justice going after businesses and shaking them down."  Gilbert is angry over DOJ trying to get millions from Quicken for what Quicken believes were minor infractions.
---
Senate Banking Committee Reshaped
Senate Banking, the Committee in the Senate that controls our industry, has a new chair and a half-dozen new members. Senator Mike Crapo of Idaho will be the new chair. Sherrod Brown remains the ranking member. Jeff Merkley, who pushed the cap on LO compensation, is off the panel.  We get some new blood on both sides of the isle, most are pretty hardline.  Why is this important to you?  If you have a banking Committee member in your state, you should let NAMB's GA Chair, Michele Velez, know and come to the NAMB Legislative Conference.
---
FHA Takes More Steps Toward Automated Loan Review
FHA announced it is implementing a new Loan Review System, which will be used to manage Title II Single Family Loan Reviews, Monitoring Reviews, and Mortgagee self-reporting of fraud, misrepresentation and other material findings.  The Loan Review System will not be used to manage any aspect of FHA's standard (non-test case) loan origination or endorsement processes.  The effective date will be no earlier than March 1, 2017.  FHA is offering a webinar to bring you up to speed.
---
CFPB Sued Again
The Consumer Financial Protection Bureau is being sued again on Constitutional grounds. A Philippines company that sells pension payments is suing the CFPB. They say the CFPB has reached too far in asking for all records from a foreign company.
---
Homeownership Rate May Drop Further
Already, we are at the lowest homeownership rate in decades. A new analysis report by Arch Mortgage Insurance, says it will probably get worse. Homes are expected to continue to get more expensive, mortgage rates are going up, taxes and insurance are going up. Wages are expected to rise somewhat but nowhere near the cost of owning a home. The report contains a lot of information on what markets have the most risk as well as other real estate statistics.
---
Florida Hottest Real Estate Market
A new report from real estate firm Ten-X puts Orlando and other Florida markets at the top of the nation's hottest markets. Palm Beach county, Fort Lauderdale, Tampa and Dallas complete the top 5 of the top 50 metros based on current and forecasted housing fundamentals. Canadians and other snowbirds are looking for homes in south Florida, driving demand.
---
Rate Outlook
The Bureau of Labor Statistics' Jobs Report was slightly rate friendly.  Although the headline for unemployment was at 4.7% as expected, job creation remained mediocre.  Non-farm payrolls grew by 156,000 vs. the expected 178,000.  Average hourly wages were a little hotter than expected, rising 0.4% versus the expected 0.3% increase.
There wasn't much economic news so far this week.  Today, weekly jobless claims printed at 247,000, worse than last week but still below the 250,000 range for a bottom.  Expectations were for claims at 255,000.
Tomorrow is the weightiest day of this week.  We will have the Producer Price Index, Consumer Sentiment, and Retail Sales reports.
Foreign appetite for US Treasury securities continues to be strong. Yesterday foreign central banks purchased an above average amount of 10-year notes. The previous 7-year auction saw the highest indirect bidder participation (foreign central banks) on record. There is a growing consensus among global traders that rates moved to far too fast following the election in early November. Some are wondering if foreign central banks were looking to lock in higher yields in anticipation rates could move lower until there are fundamental reasons for higher rates.
---
---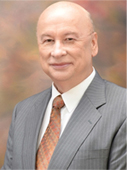 John Councilman, CMC, CRMS of AMC Mortgage Corporation in Ft. Myers, Fla. is immediate past president of NAMB—The Association of Mortgage Professionals. He may be reached by phone at (239) 267-2400 or e-mail [email protected].