News From NAMB: January 29, 2018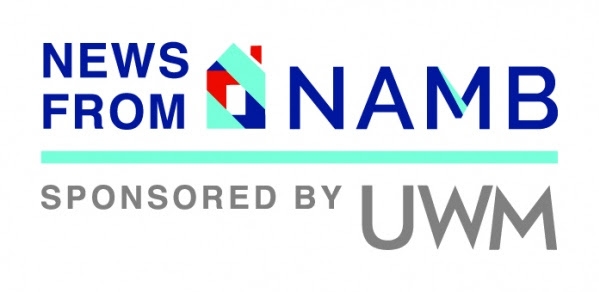 Top Story: Entire CFPB Agency and Rules to Undergo Review
Acting CFPB Director Mick Mulvaney intends to do a
complete review of the CFPB
and everything it has done since its inception. "In coming weeks, the Bureau will be publishing in the Federal Register a series of Requests for Information (RFIs) seeking comment on enforcement, supervision, rulemaking, market monitoring, and education activities," the agency's statement said. "These RFIs will provide an opportunity for the public to submit feedback and suggest ways to improve outcomes for both consumers and covered entities. The first RFI issued by the Bureau will seek public comment on Civil Investigative Demands (CIDs)." It costs so much in legal fees and employee time to respond to these huge demands for information that it is cheaper to pay millions of dollars to settle.  We promise to keep you up to date on how to comment on various aspects of CFPB rules and operations as they are available.
---
United Wholesale (Advertisement)
UWM Helps You Process Your Loans!
Let UWM help you and your processor get the documents you need. With UWM's new Processor Assist service, you can choose to let them handle ordering, emailing and calling for title work, homeowners insurance, mortgage payoffs, condo docs and more — all at no cost to you. Just check a box in UWM's EASE system when you upload a loan, review the documents returned to UWM, and they'll do the rest. Find out more a
UWM.com
.
---
Leaked Memo Shows CFPB Will End Regulation by Enforcement
A
leaked memo to CFPB employees
gives crystal clear insight into how Mick Mulvaney intends to run the CFPB.  Mulvaney wrote, "On regulation, it seems that the people we regulate should have the right to know what the rules are before being charged with breaking them. This means more formal rulemaking on which financial institutions can rely, and less regulation by enforcement."  Mulvaney went on to say, "We will be prioritizing. In 2016, almost a third of the complaints into this office related to debt collection. Only 0.9% related to prepaid cards and 2% to payday lending. Data like that should, and will, guide our actions."  If that is the case, mortgage brokers should wear a golden halo because there are few, if any, complaints in the CFPB database against pure brokers.
---
2nd Mortgage Default Rate Jumps 12.7%
The
S&P/Experian Default Rate Index
for 2nd mortgages jumped surprisingly in December.  One might disregard it if it was not for a similar jump in credit card defaults.  It could be that the 2nd mortgage increase is explained by the Fed's sharp jump in the prime rate, the index used by most HELOCs that make up a large portion of the 2nd mortgage portfolio.
---
Freddie Mac Upends Its Rental Income Guidelines
Freddie Mac has made some major changes to how rental income is calculated effective February 9, 2018.  While Freddie announced the
changes in late 2017
, people have not had to deal with them yet.  One of the major changes is the elimination of the Operating Income Statement.  Most of the information on the form is now going on the new Form 1000 that merges the Income Statement and Rent Schedule.  Long term rental sources may be eligible with one year's tax returns with an original lease agreement of at least 12 months.  Short term rentals such as weekly rentals will require two years' tax returns.  If you don't have a history of being a landlord, only 30% of the gross rent will be counted.  Previously, "Verified net rental income from signed lease(s) may be used to determine the net rental income for an investment property not owned during the previous year."
---
DC Court of Appeals Grants Expedited Hearing to English
While it is certainly not an indication Leandra English will prevail in her attempt to become CFPB Acting Director, it is a bit of a victory for her.  The fact that the DC Court of Appeals has decided to give
her an expedited review
indicates some on that court believe her case has merit.  She could get a hearing as soon as late March.
---
CFPB Takes $0 Funds for Upcoming Quarter
In a letter to Janet Yellen,
Mick Mulvaney announced the CFPB will not take any money
from the Federal Reserve for the bureau's projected expenses of $145 million in the January-March quarter.  It will use a reserve fund of $177 million it keeps with the Fed.  Cordray said the fund was necessary for "emergencies" but Mulvaney said it is not clear why the CFPB needed a reserve fund since it can draw at will from the Federal Reserve.  One reason is that the CFPB could continue prosecutions, even through a government shutdown.  When asked at a White House briefing about the future of the CFPB, Mulvaney said, "We intend to continue to fulfill the statutory mission of the CFPB.  I've told people from the day I walked in there — I wasn't there to shut the place down or blow it up, but we will focus on the statutory mission and we have plenty of money in the bank to do that."
---
CFPB Had 233 Data Breaches
The agency that was responsible for overseeing the Equifax and other financial services data breaches apparently has had quite a few itself.  In a letter responding to Senator Elizabeth Warren's accusations regarding the CFPB halting data collection, Mick Mulvaney says there were at least
233 confirmed data breaches
tied to the bureau's consumer response system, plus 840 suspected breaches by financial institutions that use a company portal to send data to the CFPB.  In addition, there were 101 unredacted names found in complaint narratives.  GAO
had warned about this
as far back as 2014.
---
loanDepot Site Will Refer to Real Estate Agents and Contractors
loanDepot, the second-largest non-bank consumer lender, believes the future is driving people to its site for all of their financial and real estate needs.  After creating Mello, a similar product to Rocket Mortgage, loanDepot is setting its sights larger.  Mello Home will send pre-qualified borrowers to agents who pay nothing up-front to
join the Mello Home network
or get clients, but agree to a pay a fee to Mello Home when the transaction closes.  loanDepot doesn't say how they will be paid by home improvement contractors, just that they will be "verified."  It's certain their lawyers have looked into the RESPA side of this.
---
Applications Increase Again
After a slow December, the MBA reports that
mortgage applications increased again last week
.  The purchase index was up 6% from the previous week and at the highest level since April 2010. Refinances took a drop as rates edged up, dropping below 50% to 49.4% for the first time in a few months.  One interesting point is that FHA decreased slightly despite the improved purchase market.
---
Wells LO Says He Was Scapegoated
Remember the LO who was fined by the CFPB to prove they would go after LOs?  David Eghbali was one of Wells Fargo's top mortgage producers until the bank fired him in 2015 when the CFPB fined him for getting better title deals for some clients.  Now,
Eghbali is suing Wells
saying his actions were actually an attempt to shield his customers from fees charged by the bank.  He claims these were fees that the bank has since acknowledged were charged improperly.
---
Previous Crash Predictor Says It Is Close to Happening Again
James Stack, who correctly predicted the housing collapse in 2005, says we could be in for a rough landing.  Stack is pretty much alone in this, with most economists saying things will roar for another decade. 
Stack points out
the Fed's determination to stamp out inflation in 2005-2006 is not dissimilar to the Fed's projected 3 rate increases for this year.  He says that "raises the risk that today's highly inflated housing market will again end badly."  Homebuilder stocks are up 80% for the year.  Stack says that's one indicator to watch.  It wasn't owner-occupied NIVs that brought down in the last housing boom.  There may be some merit watching if things repeat.
---
Arch Mortgage Insurance is Predicts the Future – No Bubble
Going out 10 years from now with your predictions is risky but Arch MI's economists are not afraid to give it a try.  Their latest
Housing and Mortgage Market Review
says we should not see a housing bubble even though prices will continue to rise.  They are banking on employment staying strong and a short supply of new housing to ensure that.  Despite housing being quite affordable in Texas, they claim it is the most over-valued state, being 20 to 30% over-valued. 
---
Invitation to Join Survey of Mortgage Originators
Stratmor Group is conducting its 2018 survey of mortgage originators and
you can register
.  The survey compiles typical statistics of originators so companies can compare how their sales force is performing.  It will look at how long it takes for LOs to come up to speed, age performance, difficulty in hiring or retaining LOs, etc.  In the invitation, Stratmor points out if 10% of your originators produce 90% of the loans, the fate of your company may be held in the hands of a small group of originators.
---
Will Home Sales Have Trade-Ins Like Cars?
More and more homeowners don't like the hassle of staging a home.  They have been turning to products like guaranteed sales for some time but now a new variation if gaining steam, the home trade-in.  There are a half-dozen variations on the theme. 
Opendoor.com
is one of the pioneers in this space.  They claim it costs the sellers about 6.7%.  I noticed they have a
lot of homes for sale
.  Makes one wonder if this is a sustainable proposition.  Knock.com will buy a homeowner's house and move them into a new house of their choosing before putting the homeowner's old house on the market.  Zillow's "Instant Offers" allows sellers to get cash offers on their home from selected investors interested in buying it.  Still, it boils down to what these investors are willing to pay.  You can bet it is a good bit less than what they will sell the home for. 
---
Banks May Not Return to FHA Lending
Banks were somewhat like a piggybank for the government and others during the financial crisis and they aren't forgetting it.  While there are those who say everyone who underwrote loans that violated FHA guidelines deserved what they got, banks don't think so.  Apart from Wells Fargo, they are still
not producing that much FHA product
.  Other types of lending are much more profitable.  FHA believes it is making progress with its defect taxonomy that attempts to identify violations early on.  Another question is, "Can non-banks make enough profit in this sector to survive?"  With 5 of the 10 top FHA servicers up for sale of in bankruptcy, the jury is still out.
---
Do We Really Need National Consumer Protection Week?
Yes, there really is National Consumer Protection Week.  According to the Federal Trade Commission, "National Consumer Protection Week (NCPW) is a time to help people understand their consumer rights and make well-informed decisions about money."  That sounds more like Consumer Education Week.  There is a
huge list of participants
from the FTC to the CFPB to many other federal and state agencies.  It begs the question, "Are businesses really that corrupt that we need dozens of agencies to protect them?"
---
Tired of the Ice and Snow?
With temperatures in much of the US below freezing this week, wouldn't it be nice to see some white beaches and temperatures above freezing? 
NAMB Focus
is coming right to the beach in sunny Destin, Florida February 15-17a lender trade show, breakout sessions that will help you operate your business, and keynote speaker Jeffrey Gitomer, the King of Sales.  There are non-stop flights from many cities into Fort Walton airport and it very well may all be tax deductible.  Many wholesalers are offering free admission.  Can't get better than that.
---
Rate Outlook
To no one's surprise, Jerome Powell was confirmed as Fed Chair, ending the involvement of Janet Yellen at the Fed.  Powell is similar to Yellen but is not as favorable to bailouts.
Rates have been taking a hit as good economic news coupled with a soaring stock market have dominated the news.  Last week, as I was in a conference with several dozen top industry experts and state regulators, the bets were that they would avoid a government shutdown at the last minute.  It's kind of like the boy who cried wolf.  No one believed they would shut things down, but they did.  It was short-lived… one business day and had little effect on anything.  Even CNN admitted Democrats didn't get what they wanted on this one.  But, they get another chance in a few weeks when we will have more of the same on February 8th.
The Federal Reserve is expected to raise rates 3 more times this year.  The odds makers are betting it won't be at the January meeting, but they are giving it a 70% chance at the March meeting.
In economic news, the 2 and 5 and 7-year Treasury auctions went well.  Another indicator the those buying bonds think rates may not be headed up.  Just because the Fed raises doesn't mean mortgage rates will follow unless there is inflation.  No one is seeing inflation but they have been insisting it will appear for about 2 years now.
Existing Home Sales took a tumble in December, down 3.6% for the month but still 1.1% better than a year ago.  Inventory shortages were blamed.  It really could be nothing more than the typical blah December.  But, 2017 was the best year for existing-home sales in 11 years, according to the National Association of Realtors.
FHFA's home price index was up again in November, +.4% after gaining .6% in October.
Unemployment claims went up a little from the lows registered last week, jumping from 220,000 to 233,000.
New Home Sales were a little lower than expected at 625,000 vs. the expected 679,000.  That could be the weather in cold areas.
Leading Economic Indicators rose .6%, near expectations.
Tomorrow we get 4th quarter GDP and Durable Goods which could add to today's gains or erase them, depending on what comes in.
---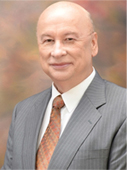 John Councilman, CMC, CRMS of AMC Mortgage Corporation in Ft. Myers, Fla. is Past President of NAMB. He may be reached by phone at (239) 267-2400 or e-mail [email protected].
---