News From NAMB: June 2, 2016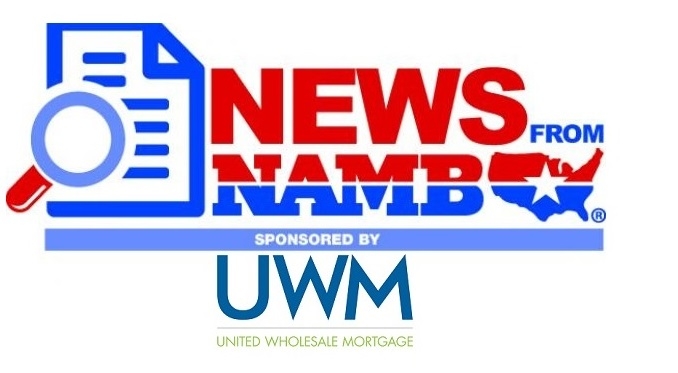 You may have noticed that News From NAMB is not just links to other media stories but also goes to primary sources. News From NAMB is different because we find important information that may not be reported elsewhere and we comment on why it is relevant to you, often in a fun way. Best of all, it is free to NAMB members. News From NAMB is sponsored exclusively by United Wholesale Mortgage. 
United Wholesale (Advertisement)
New Jumbo Elite loans from UWM let you impress your top-tier borrowers with great pricing and fast closings. Now, borrowers with 740+ FICO can get exclusive rates on loans up to $2 million. Primary and second homes are eligible and both ARM and fixed-rate options are available. Grow your business while giving your Jumbo clients the pricing and turn times they deserve. Learn more about Jumbo Elite loans at UWM.com.
---
---
We Need You to Step Up This Week
This week marks an opportunity for you to move up to being a "Professional." NAMB has thousands of members who have chosen the lesser Associate Membership. That means they can't vote, hold a leadership position in NAMB, or have the special privileges of being a Professional Member. If you are one of those who has chosen to be less than a Professional Member, isn't it time you became a Professional Member? The cost difference is minimal, but your status at NAMB and your peers is much greater. I urge you to become a Professional Member and support your profession. If you have never joined NAMB, there is no better time than right now. Do it now!
---
CFPB Fines Individual Loan Originator
It turns out that the CFPB will come after individual MLOs, not just fine the company they work for. David Eghbali, while working for Wells Fargo, required an escrow company to shift its fees from some customers to others so Eghbali could give them no-cost refis. The CFPB charged Eghbali with violating RESPA. He signed a consent order for an $85,000 penalty and no employment in mortgages for a year. Eghbali claims on his LinkedIn page to have been the #3 MLO in the country. Even though he signed the order, he isn't keeping quiet. Eghbali claims, "I am deeply shocked that the CFPB chose to pursue a regulatory action against me on a novel and frankly bizarre theory—that obtaining low or zero fee escrow services for certain of my clients somehow delivered an improper 'benefit' to me at the expense of my clients. I was bullied into entering the consent order because the CFPB left me no other reasonable choice ... The extraordinary cost of fighting these allegations in prolonged litigation against such a powerful federal agency was not possible for an individual in my circumstance."
---
Disagreement Over DPA Breaks Out Inside HUD
Let's face it, Down Payment Assistance has been big problem for FHA over the years. It is no surprise that people in HUD have strong feelings about it. When FHA head Ed Golding announced that using lender comp for downpayments was acceptable, obviously smoke came out of the ears of HUD Inspector General David Montoya. He is vehemently opposed to non-profits using money from higher-rate loans being used for a buyer's downpayment or secondary financing. I can see his point somewhat. Why should a non-profit be allowed to use lender comp for a downpayment and no one else? Is DPA still the threat it was to FHA solvency?
---
Big Banks Jump Into 3% Down Market Bigtime
Fannie Mae and Freddie Mac have been unable to get their 3% programs, Home Ready and Home Possible programs off the ground. People still prefer FHA. In what appears to be a shot at FHA, Bank of America, Chase and Wells Fargo all have come out with a relaxed version of the GSE program. Whereas the standard GSE programs require housing counseling, certain census tracts, and income limits, the new bank programs won't. The ironic part is all of these programs are more or less still backstopped by the federal government. No private entity wants to take on the credit and regulatory risk on their own.
---
Wells Fargo Still King of Mortgages
The Scotsman Guide released a list of top mortgage companies but excludes many of the top names, presumably because they didn't participate in the survey. The Guide shows Freedom as the top producer overall with nearly $37 billion in overall production. Some of the largest lenders are missing, such as Wells Fargo, who produced about $200 billion in volume, Chase at around $100 billion and other big banks. Also missing was Quicken, PHH, and Penny Mac who would be at the top of the list right after the big banks. The most interesting part of the survey is that only three of top 10 are not in wholesale. UWM and Plaza are the only two not in retail. The volume of the big banks is somewhat misleading since a very large portion of their volume is correspondent. It is nearly 70% of Chase's volume.
---
Freddie Home Possible Jacks Up PMI
Freddie Mac had some very low mortgage insurance coverage requirements. That is about to end. Per Freddie Mac Bulletin 2015-21 those coverages of 6% and 12% are going to double to 12% and 25%. Some post-settlement delivery fees are being adjusted as well.
---
Experts Predicting Another FHA Premium Cut
An investment advisory group, Compass Point, is predicting another FHA premium cut. Everyone thought cutting premiums would mean FHA would fare worse financially. That proved to be wrong in the last cut which gave FHA more business and better borrowers. It allowed FHA to surpass its reserve requirement quickly. One thing most are betting won't happen is removing the life-of-loan premium requirement. The question is, "How much of the market does the government want?"
---
Lender Underwrites Every Loan Up Front
Normally, lenders do a prequalification or some minimal underwriting review when borrowers are still in the looking stage for a home. Motive Lending, one of the recent startup companies showing explosive growth, has chosen to fully underwrite every file up front. Many lenders think that is too expensive to do this since a lot of these people never actually buy a home. Realtors are said to love it since they don't waste everyone's time with a loan that falls through.
---
Mortgages Take Slight Dip This Week
The latest MBA survey shows mortgage applications were down from the previous week for both refinances and purchases. But, looking a little deeper, we find that purchase volume was 28% higher than the same time last year. 
---
Hensarling to Announce Replacement for Dodd/Frank
House Financial Services chair Jeb Hensarling will announce his plan to replace Dodd/Frank on June 7th. Hensarling has made it no secret that he believes Dodd/Frank is at the heart of the country's lethargic economic growth. If you are up at 8 AM on the 7th, you can watch his speech live.
---
Higher Comp on Reverses May Be Elder Abuse
The CFPB has been warning the financial services industry that it is looking very closely at practices that they consider elder abuse. Overcharging seniors is one the areas the CFPB is looking at as elder financial exploitation. LOs and lenders would be wise to look at the both lender-paid and borrower-paid compensation. It will be very difficult to justify earning 6% comp on a reverse and 2% on a forward mortgage. The damages could be extreme for LOs and lenders found to have abused the elderly.
---
Obama at Odds with His Constituency Over GSE Conservatorship
A huge number of groups that normally align with President Obama are not happy with the conservatorship of Fannie Mae and Freddie Mac. Everyone from the Center for Responsible Lending to the NAACP wants the raiding of the GSE's profits to stop and for them to rebuild capital reserves. The only reason for the continuation of the conservancy appears to be to create a cash flow for the Treasury. The next question is, "Will the GSEs be returned to their shareholders if they are out of conservatorship?"
---
Single GSE Security Dates Revealed
Freddie Mac will go live on the new platform with its existing security later this year. Fannie Mae will start using the platform in 2018 when both GSEs will begin using the new single security. That should make Freddie more competitive price-wise, hopefully, not at the expense of its slight differences. MBA is worried that is too long of a wait since the FHFA Director is likely to change after the elections which could derail the initiative. 
---
Home Prices Still Appreciating
The most regarded home price Index, Case/Shiller, reports that home prices continued to gain in March. Although Case/Shiller is slow to release data, it remains the most relied upon source of home prices.  Home around the country are up over 5% annual rate and over 10% is some major areas.
---
Banks Dumping GSE Bonds Could Force Up Rates
Large banks are dumping Fannie and Freddie debt at a fairly brisk pace.  Newer rules only give the banks an 80% liquidity credit for GSE debt while buying U.S. Treasuries gives banks a 100% liquidity rating.  At a time when liquid reserves are super-important to banks, holding GSE paper is not as attractive.
---
Advisor to CFPB Releases Study on Effectiveness
Christopher Peterson, a University of Utah law professor and part-time advisor to the CFPB director, has released what he says is an impartial report on the agency's enforcement record. He believes the CFPB has been very cautious and restrained in its enforcement. There is no question the CFPB has picked its battles pretty cautiously. For the most part, they have caught offenders red-handed. Peterson points out that the CFPB has brought 122 actions without losing a single case so far. Of course, none of them have been adjudicated with the exception of the PHH case which has not been decided.
---
California Lender Charged with Defrauding Ginnie Mae
There is always an angle that someone sees that they think will allow them to beat the system, usually illegally. First Mortgage Corp. found they had loans in their Ginnie Mae pool that they could sell at a profit if they pulled them from the pool. But, you can only pull a loan from a pool if it is delinquent. So, the SEC claims First Mortgage pulled current, performing loans out of the Ginnie Mae RMBS by falsely claiming they were delinquent. They have agreed to pay a $12.7 million penalty.  Since all of the top officers were involved, it will be interesting to see if they can continue to be involved in FHA lending.  My bet is they will since they settled.
---
Realtors Ban Zillow From Trade Show
The war between the National Association of Realtors (NAR) and Zillow has spread beyond realtor.com and Zillow. Zillow claims NAR has banned it from exhibiting at any of NAR's events this year. I wonder if NAR will ban all online services other than realtor.com at its conferences?
---
Men's Homes Appreciate Faster Than Women's
You know the statisticians have too much time on their hands when they came up with this research. RealtyTrac claims homes occupied by single men appreciate better than homes owned by single women… considerably more. It's probably the pheromones. Or, could it be that men are just better decorators? LOL!
---
Rate Outlook
It turned out GDP wasn't as bad as originally reported. Original GDP came in at .5% and the more recent revised figures showed .8%. Not great but more ammunition for the Fed to raise rates.
This week, we actually got a view of how the Fed sees current economic conditions in the Beige Book just released. The Fed said only the San Francisco district showed "moderate" growth. Every other area was "modest" or "flat." I suppose "modest" could be interpreted as "weak."
One of the big disappointments this week was construction spending. The Census Bureau reported both overall construction spending and residential construction spending in April slid back slightly from March levels. Many blame the problem with new homes on scarcity of land and the incredible expense to develop land due to the myriad of rules in place. This drives up the price of all homes.
Earlier this week showed PCE inflation at .2%, a good number, while income increased a little more than expected at .4% and outlays were at 1%. Even if jobs are not being created in large numbers, wages seem to be gaining which could fuel inflation down the road. Consumer sentiment is not totally happy, sliding just a little this week.
Weekly employment numbers came in pretty much as expected. The big news of the month will be the Bureau of Labor Statistics monthly jobs report which comes out tomorrow. That will not only reveal more of what the Fed is likely to do, it will tell us what to expect in the way of economics and inflation prospects. Rates could be volatile late today and tomorrow.
---
---
---
---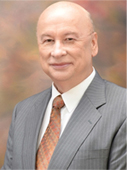 John Councilman, CMC, CRMS of AMC Mortgage Corporation in Ft. Myers, Fla. is immediate past president of NAMB—The Association of Mortgage Professionals. He may be reached by phone at (239) 267-2400 or e-mail [email protected].