News From NAMB: March 24, 2017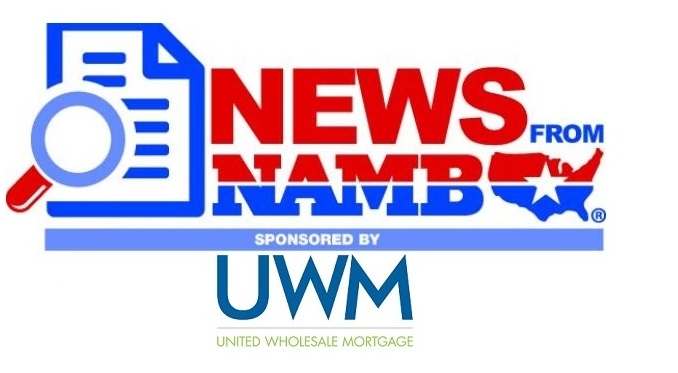 You may have noticed that News From NAMB is not just links to other media stories but also goes to primary sources. News From NAMB is different because we find important information that may not be reported elsewhere and we comment on why it is relevant to you, often in a fun way. Best of all, it is free to NAMB members. News From NAMB is sponsored exclusively by
United Wholesale Mortgage
.   
United Wholesale (Advertisement)
Maximize your purchase business with UWM's exclusive Conventional 1% Down Program. This program will give you a competitive edge to get more buyers into the homes of their dreams. Here's how it works: your borrower puts down 1%, UWM contributes 2% on their behalf, giving your borrower 3% equity in their home at closing. Learn more at
UWM.com
.  
Justice Department Wants President to be Able to Fire Cordray
In a 180 reversal from the Obama Justice Department filing, the Trump Justice Department has
filed a brief with the DC Appeals
that claims the CFPB's Director, in current form, is unconstitutional. This was not unexpected since DOJ had requested that court extend the deadline so they could file. The DOJ brief does not go further than simply requesting the "for cause" restriction be removed. It doesn't even request that a commission replace the sole director, as was ruled by the 3 justices on the court. They are simply asking that the president be allowed to replace the Director at will.  
Trump Could Use DOJ to Fire Cordray
The Department of Justice's Office of Legal Counsel could
provide an avenue
to dismiss Richard Cordray by advising the President that the Director is unconstitutional.  Trump would not have to wait for the court case in DC to play out if he goes that route.  But, it would no doubt end up in the same court because Cordray could sue and ask for a temporary stay on Trump's order.  This is nowhere near as easy as when President Clinton used the OLC to avoid certain laws.  
Freddie Mac Creates Option for Borrowers With No Score
Freddie Mac is
offering an automated option
for borrowers without credit scores if they have payment histories that do not report to the credit bureaus.  Previously, borrowers with no score had to be manually underwritten.  The program is only available for purchases and no-cash-out refinances.  
Overhauling Fannie & Freddie Trump Priority
Vice President Mike Pence's chief economist says overhauling Fannie Mae and Freddie Mac is a financial regulation priority for the Trump administration. 
Mark Calabria told participants
at the American Bankers Association Government Relations Summit in Washington, "We put ending bailouts at the top of the agenda."  But the administration hasn't decided what to do, saying we are trying "to figure out, really, what should the best approach be?"  Sounds like the same song we have heard for nearly a decade. 
Reuters is reporting
that Trump will get no support from Congress on Fannie and Freddie.  They have other things on their minds.  
ARM Originations Jump
The
latest origination data from MBA
shows mortgage applications took a little dip this week, down 2.7% from the previous week but still better than a year ago.  Refinances dipped slightly again but still make up 45.1% of the market.  ARMs were the big newsmaker, rising to 9% of the market, the highest level since 2014.  
Should Fannie Mae Be Funding Huge Rental Conglomerates?
There are a quite a few people who say
Fannie should not be funding
huge companies like Invitation Homes that own thousands of rentals.  Invitation is part of the huge Blackstone Group.  Fannie Mae ponied up $1 billion dollars so Invitation could buy more homes.  Critics say it is sucking homes out of inventory, thus creating a shortage of homes on the market, especially those for low-to-moderate income borrowers.  
New York Fed Thinks Origination Cost is "High"
The
Federal Reserve Bank of New York released a study
that showed the cost of "intermediaries" in the mortgage market.  The term does not refer to brokers but to those who do not intend to portfolio the mortgage, i.e. nearly everyone.  They determined the cost of intermediaries was 1.42% of the loan amount between 2008 and 2014.  They opine that they think this is high.  They obviously haven't taken into consideration the cost of regulation, potential for buybacks and legal fees intermediaries face.  They claim there is only anecdotal evidence of these costs.  Really?  
Fourth Quarter Mortgage Profits Way Down
Even though rates were excellent up until the election, the 4th quarter of
2016 was a dog for mortgage banking profits
. Mortgage banks showed a $575 origination profit for 4th quarter loans, roughly 1/3 of the amount they made in the 3rd quarter of $1,773 per loan. It appears no one expected Donald Trump to win and send interest rates up considerably. Lenders still had to close loans originated at lower rates in an upward trending market.  
Minnesota Fines for Kickbacks Again
The
Minnesota Commissioner of Commerce fined another title company and real estate agent
for kickback violations. The Commissioner had fined various parties a few months ago for taking a river cruise provided by a title company. This time, a real estate agent sent all of his business to Liberty Title. The Commissioner says the agent received various favors for sending the business.  
Overtime Rule in Play Again
Overtime is a thorny issue for mortgage originators. It is hard to track an LO's hours and our income is erratic. That is why MBA sued the Department of Labor over including LOs in the overtime rules. Unfortunately, they lost. Fortunately, a federal judge put the overtime rule on hold. Now, the new Secretary of Labor has said he
may favor an inflation-adjusted threshold
rather than the jump from $23,660 to $47,892. The big question is whether the Labor Department would continue defending the regulation in court or start from scratch.   
What Do Subprime and Wells Fargo Scandal Have in Common?
It can be answered in one word, "greed." Federal Reserve Bank of New York President William Dudley
likened what mortgage brokers did in the 2000s
to what people at Wells Fargo did. There were huge incentives to abuse consumers, according to Dudley. Another similarity Dudley does not mention is that few were prosecuted in either case. We have Dodd/Frank and the CFPB as a result of a loss of ethics. We have mandatory ethics training. But it still didn't stop Wells Fargo employees.
Waters says, "Get Ready for Impeachment"
The head Democrat on House Financial Services, Maxine Waters, is tweeting, "Get Ready for Impeachment." She seems certain
President Trump will be implicated
as colluding with the Russians to destroy Hillary Clinton's candidacy. Waters is apparently so certain Trump will be implicated that she is calling on members of Congress to prepare for his removal. With Republicans in charge in the House, Waters has little say in legislation, so she has found something she can work on.  Republicans still need 60 votes in the Senate so the battle lines on Dodd/Frank are focused there.  
Rate Outlook
Stocks have been taking a beating for the last several days as traders worry that Trump's agenda for Obama Care, Dodd/Frank, and other pro-business legislation is getting bogged down.  That has been good for rates.  While we are not seeing a return to levels of last fall, rates are still very attractive and people are buying and refinancing.  It seems traders have shrugged off the Fed's rate hike last week.
There was on dissident voice on the Fed rate hike vote.  There are others who think the economy is still not that strong to warrant the
rise in rates
.
Economic news was mostly flat this week but news doesn't seem to be driving the mortgage market as long as the Fed keeps on buying mortgage securities.
Weekly jobless claim broke through the 250,000 mark again at 258,00 after being much lower for several months.  New home sales were hot, coming in at 592,000 vs. the expected 560,000.  Still, they are nowhere near the levels seen in the mid 2000s.  Existing home sales were also up for the month.  At least home prices took a breather, remaining at the same levels seen at the end of last year.
Overall, it was a light week for economic news.
---
---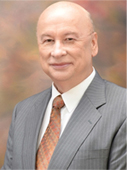 John Councilman, CMC, CRMS of AMC Mortgage Corporation in Ft. Myers, Fla. is past president of NAMB—The Association of Mortgage Professionals. He may be reached by phone at (239) 267-2400 or e-mail [email protected].