News From NAMB: March 2, 2017
You may have noticed that News From NAMB is not just links to other media stories but also goes to primary sources. News From NAMB is different because we find important information that may not be reported elsewhere and we comment on why it is relevant to you, often in a fun way. Best of all, it is free to NAMB members. News From NAMB is sponsored exclusively by United Wholesale Mortgage. 
United Wholesale (Advertisement)
Looking for a competitive advantage? Look no further than Instant M.I. from United Wholesale Mortgage. With Instant M.I., there's no need for a second underwrite from the M.I. companies, which can cause closing delays and last-minute conditions. That means you get M.I. in minutes, not days, providing peace of mind for you and your borrower.   Learn more at
UWM.com
.  
Ben Carson Confirmed as HUD Secretary
Dr. Ben Carson was confirmed by the Senate this morning as the new HUD Secretary. Julian Castro abruptly resigned on January 20th, preferring not to stay on to assist his successor. Carson, who is 65, is the oldest HUD Secretary ever appointed. You would never know it by his photos. The vote was 58 to 41.
 
Secondary Market Investors Not Liable for ECOA Violations
In a move that is a huge win for correspondent lenders, the U.S. Court of Appeals for the Fifth Circuit decided you cannot hold secondary market mortgage purchasers liable for ECOA violations by the originating company, rejecting an amicus brief by the CFPB who urged assignee liability. This makes loans originated by correspondents much more attractive. The correspondent itself is still liable for ECOA violations but not those to whom it sells loans. Brokered loans have had no such success at this point. This makes the mega-banks leery of the broker channel.
 
Dodd/Frank Changes Projected for Mid-Summer
Rep. Blaine Luetkemeyer, chairman of the subcommittee on financial institutions and consumer credit, told attendees of the CUNA Conference to expect the House to pass a Dodd/Frank replacement before summer. The Financial Choice Act, introduced by full Committee Chairman Jeb Hensarling, will make the CFPB Director serve at the President's pleasure. The revised bill will be introduced in a few weeks. Luetkemeyer projects the Senate will likely still want a commission that is somewhat independent of the President and details will have to be worked out.
 
CFPB Facing Its First Jury Trial
The CFPB has never had to take a case before a jury.  They generally all settle to avoid huge legal fees.  The CFPB sued Nationwide Biweekly Administration, in Xenia, Ohio, and its founder, Daniel Lipsky (photo) personally.  The case is about to go to trial for allegedly making misleading claims about a program to help consumers pay off their mortgage faster and reduce interest payments.  Nationwide decided to fight it out in court. The CFPB used tactics like "Operation Choke Point" where the agency attacked banks used by the company to put it out of business. The company claims it is regulated by 40 states and not one has brought a claim of unfair or deceptive practices. A former CFPB official says something very important to take note of, ""Compliance with state law is not an absolute defense to a federal UDAAP violation." That means you can be passing your state audits with flying colors and state may think your practices are OK but the CFPB may think your business practices are unfair and deceptive.
 
Trump Speech Does Not Mention Dodd/Frank or CFPB
In his speech Tuesday night to a joint session of Congress, Donald Trump didn't break any new ground. In fact, he didn't even give more details on old ground like Dodd/Frank, which wasn't mentioned..  He did say that he would "right size" regulations. That would be great news for all of us who run small businesses. The CFPB remains immune to presidential interference until courts rule otherwise.
 
Congress May Use Obscure Law to Rollback Regs
When you say CRA, we usually think of the Community Reinvestment Act that forces banks to lend in their communities.  There is another CRA, the Congressional Review Act, that allows Congress to rollback any regulation they think is not correctly implementing the law.  They can probably only review back to August though.  It would appear the CFPB would be subject to this law.  It is almost certain Congress will invoke the Act if the CFPB finalizes its arbitration rule.  Meanwhile, the President signed another executive order that requires federal agencies to establish internal task forces to identify regulations to repeal.  The CFPB is likely not subject to this order.
 
CFPB Still Giving Less Input to Non-Banks
The CFPB posted four notices in the Federal Register to renew three advisory councils and one advisory board for an additional two-year period. The CFPB gets input from the Academic Research Council, Community Banker Advisory Council, Consumer Advisory Board, and Credit Union Advisory Council. Not one is aligned to the issues facing non-banks. The closet is the Consumer Advisory Council but it is mostly consumer advocacy groups. It is particularly strange that the Federal Advisory Committee Act governing these councils is for the advice of the Executive Branch who supposedly has no authority over the CFPB.
 
Freddie Mac Loosens Condo Requirements
Freddie Mac will be allowing condos that were conversions from a condo hotel effective March 1st. Freddie will also be upping the percentage of units allowed to be owed by a single investor to 15%. More Fannie and Freddie changes are coming that will liberalize underwriting guidelines so make certain you are keeping up to date.
 
Carson Aide Fired for Being Critical of Trump
An aide to Ben Carson, Donald Trump's nominee for HUD Secretary, was unceremoniously fired last week and escorted out of HUD's offices by security. Shermichael Singleton, a black conservative, had been working at HUD as a senior adviser. He was preparing a cross-country tour for Mr. Carson, whose nomination had gotten the slow track in the Senate. Singleton made the mistake of writing an article critical of Trump for the Hill, an avowed Trump adversary, in the last days of the campaign. 
Only 58% Pass the Mortgage Licensing Test
As one of the subject matter experts who review NMLS test questions for accuracy and relevance, that is a pretty amazing figure. Most questions seem to have a 90% success rate by test takers.  To me, those questions are so basic that it is little wonder they are answered correctly. Then, there are questions that are a little more challenging and things go downhill. There are still things people who are offering mortgages should know. This makes one wonder if the education required to take the test is sufficient. Is 20 hours enough to know what you doing?  Test takers are way down, primarily because of the elimination of state-specific tests.  Down from an average of about 130,000/year to only 59,000 lately.  Is it important for originators to know state law?
 
Want to Know Why You Lost That Loan and to Whom?
Often originators have a difficult time determining why certain prospects did not close the loan they were offered and who beat them out. Equifax is now offering Lost Sales Analysis for Mortgages.  You will be able to see who they closed with and the terms of the loan. It is available now through your credit report provider. 
 
You Can be a USDA Expert
The USDA Single Family Housing Guaranteed Loan Division is offering twenty eight new origination training modules.  These on-demand trainings are available online twenty-four hours a day for maximum convenience.  The trainings and handouts are located on the USDA LINC Training and Resource Library.  Training handouts are available in three formats:  1. one full size slide per page, 2. two slides per page, and 3. slide with speaker notes.  Training topics include but are not limited to:  lender approval, applicant and property eligibility, underwriting topics including income, credit, ratios, and requesting the Conditional Commitment and Loan Note Guarantee.
 
Mortgage Interest Deduction Not on the Table
Steven Mnuchin told Fox News "Let me first clarify, we are not taking away the charitable deduction and we are leaving the mortgage interest deduction as is."  He may be willing to consider reducing from $1 million for marrieds and $500,000 for single filers though.  I guess in California, if you are single, you wouldn't get much benefit if it was lowered.  Of course, most of California didn't vote for Trump.
 
Are Originators Misleading VA Borrowers to Get Refis?
Rob Chrisman is hearing from originators who claim there are some originators who dig for names of veterans that recently purchased and sell them 3/1 ARMs.  They promote the idea of a lower payment, shipping 2 months, and getting some cash in their pocket.  The veteran isn't fully aware that they are selling their future.  A company in Florida became a huge VA lender by doing this until the CFPB got wind of it.  That company shuttered it doors rather than face CFPB scrutiny.  For some reason, VA finds it difficult to cut these shysters off.
 
Why is Home Ownership at All-Time Lows?
The Census Bureau says we are bouncing along at the bottom quarter after quarter of home ownership since records have been kept.  Only about 63% of American are home owners.  Yet, existing-home sales surged to a 10-year high in January.  How can we have record-setting home sales and declining home ownership?  There are two answers.  First, new home sales are only about a third of what they were in 2005.  Plus, we have a growing population.  The two factors combined give us a low home ownership rate.
 
Mortgage Applications Increase
Buoyed by slightly lower rates last week, people put in more mortgage applications.  MBA's latest survey showed applications jumped 5.8% last week.  The refinance share of mortgage activity decreased to 45.1 percent of total applications, its lowest level since November 2008, from 46.2 percent the previous week.
 
CFPB Wants Your Input on Credit Scores
We often complain about why borrowers have credit scores that don't seem to reflect their payment history.  There are lots of alternative scoring algorithms out there but Fannie and Freddie remain glued to one of the older ones that doesn't consider alternative credit.  Then there are those irritating medical collections.  The CFPB wants to know what you think would help.  Don't cry if you don't make your voice heard.
 
Congress Trying Catch Misuse of Mortgage Interest Deduction
One of the best tax write-offs for those of us who itemize is the mortgage interest deduction.  As our company prepared our 1098s this year, we noticed we had to rewrite our software for some additional information IRS put on the form.  It turns out this was a statutory change buried in a federal highway bill that passed Congress in the summer of 2015.  It could be simply a way to determine whether you qualified for interest deductions.  Others fear that Congress will use it to see what effect eliminating the interest deduction would have.
 
NAMB CEO Don Frommeyer Resigns
NAMB CEO Donald J. Frommeyer, CRMS, has decided to leave his position as chief executive officer of the association, effective March 1, 2017.  Frommeyer was president of NAMB during the worst of times and can be credited with helping to restore NAMB as pre-eminent association for mortgage originators.  Don will continue to work in the industry as an originator.  We wish him well.
 
Rate Outlook
With the stock market shooting up like there is a fire sale, rates are likely to see continued increases, hopefully small ones.  The stock market has jumped to over 21,000 based on President Trump's promise of tax cuts and stimulus.
This week, one of the key inflation indicators, PCS inflation, doubled estimates.  The Fed watches PCE closely which could push them to raise rates even earlier than expected.  The experts are now saying there is a 70% chance the Fed will raise rates in March, up from 35% a week ago.
This week, Durable Goods orders were up 1.8% as expected.  Q4 GDP was revised down slightly to 1.8% from the expected 2.1%.  The last GDP  for the Obama Administration was pretty much what we had seen for 8 years.  Income was up .4%, as expected.  Spending was up .2%, also as expected.
Today, jobless claims dropped sharply to 223,000 vs. the expected 245,000.
All of this combined with the Trump charisma means the economy is likely to do well.  That is not great news for rates but people still can afford to buy homes.  That is what it is all about in a purchase market. 
---
---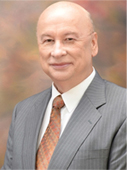 John Councilman, CMC, CRMS of AMC Mortgage Corporation in Ft. Myers, Fla. is past president of NAMB—The Association of Mortgage Professionals. He may be reached by phone at (239) 267-2400 or e-mail jlc@amcmortgage.com.