News From NAMB: October 8, 2015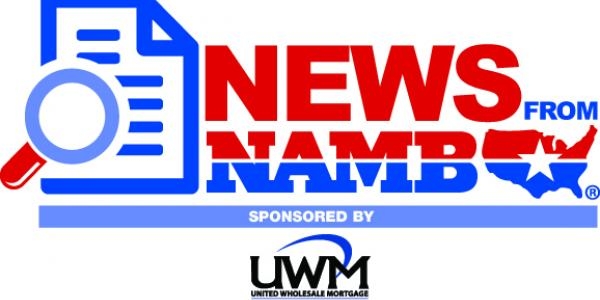 TRID is Here!
You may have noticed that News From NAMB is not just links to other media stories but also goes to primary sources. News From NAMB is different because we find important information that may not be reported elsewhere and we comment on why it is relevant to you, often in a fun way. Best of all, it is free to NAMB members. News From NAMB is sponsored exclusively by United Wholesale Mortgage (UWM). 
---
United Wholesale (Advertisement)
UWM has the lowest BPMI rates in the country!
Think all M.I. is created equally? Think again. UWM has the lowest BPMI (Borrower Paid Mortgage Insurance) rates in the country. They've also decreased MI adjustments and eliminated both the High-Balance Adjustment and the Rate/Term Adjustment. You can also check out their lender-paid PMI on three percent down. This is a great alternative that beats FHA. Isn't it time you started working with UWM?
---
Many laws moving through Congress on reg relief
Mortgage brokers would benefit from HR 3393 that would remove lender comp from the QM points and fees. This particularly affects the ability of brokers to originate low-balance loans. HR 1266 would replace the CFPB Director with a commission composed of both Democrats and Republicans. The bill would give balance to the CFPB which currently is more less a Democrat-backed agency. HR 3192 would delay enforcement of TRID until February. The bill block lawsuits or fines when the lender has made a good faith effort to comply. The problem in Congress is the Senate needs 60 votes to pass legislation unless the nuclear option is invoked.  Last year, HR 3193, a bill similar provisions, died in the Senate.
---
Regulation expected to increase even more
In a thoughtful article, Neal Doherty, a DS News writer, provides reasons why he believes we have not seen the end of more regulation. Doherty argues that states are likely to enact more legislation to meet their perceived needs. State regulators will become the arms and eyes of the CFPB. He believes non-banks are likely to see more regulation along the lines of banking institutions. 
---
Clinton says "NO" to CFPB Commission
A bill introduced by Rep. Randy Neugebauer, HR 1266, that would replace the CFPB Director with a commission composed of both Democrats and Republicans, passed out of committee. Hillary Clinton has come out full-bore opposing the legislation saying, "consumers' primary advocate in the U.S. government would have to fight with one hand tied behind its back." The White House is opposed to the bill saying it would "tie the CFPB in knots." The interesting part is that is what was originally proposed by Elizabeth Warren and the Obama Administration. The argument against having a sole director is the CFPB will always have a target on its back as long it has a Democrat appointed Director and aligns primarily with Democrats. Apparently this argument resulted in two Democrats, Krysten Sinema and David Scott cosponsoring the bill.
---
President would be wrong to veto delayed enforcement bill
HR 3192 would delay violations of TRID for private law suits until Feb. 1. The White House has said it will veto the bill if it comes to his desk because borrowers currently face "opaque lending practices that contribute to risky mortgages."  What? TRID does nothing to curb risky mortgages. It really isn't all that different than the current GFE and TIL, just rearranged. It is the erratic and opaque instructions that are the reason for the needed delay. Even the Democrat cosponsor, Brad Sherman, took the President to task for his threat. This is not a free pass. The lender still has to make a "good faith effort" to comply or face liability. The bill passed the House today 303 to 121, enough to override a presidential veto.  Nearly all Republicans and 64 Democrats voted for it. We now need to push our senators to take up the Senate version S 1711.
---
License renewal sticker shock
It is that time of year when you will start submitting your license renewal packages. You will notice two things. There are lot more questions on the renewal applications, and the cost has skyrocketed in some states. Illinois wins the crown with a $2,800 annual cost plus bond. States are blaming NMLS costs and complexity and CFPB standards for the raises.
---
NAMB National ... less than 10 days away!
NAMB National in Las Vegas happens Oct. 17-19th. Every year this conference grows by leaps and bounds.  With several weeks left to go, over 2,700 mortgage professionals have registered. You'll be able to talk to top managers at your wholesale lenders, see the latest technology, learn how to comply with the changes in regulations, and so much more. Plus, there will huge prizes galore. Big screen TVs, tablets, a professional drone, trips, and more. There will be parties everywhere and free entertainment. Come get your continuing education at the same time. It will be awesome!
---
loanDepot nailed by FHA
HUD's Inspector General said Loan Depot used improper downpayment assistance. They also claim loanDepot charged fees that were not reasonable. Finally, HUD said loanDepot charged discount points that were not legitimate. Even if loanDepot has to pay all $29 million it is small compared to their revenue. The funny thing is people inside of HUD disagree whether loanDepot did anything wrong.
---
FHA revises addendum to application
As part of its updates, HUD has made considerable changes to the Addendum to the Application. The one change that has raised the ire of some large lenders is the certification. One can see HUD's logic on the changes on their Web site. The new form is to be in use by Nov. 15.
---
Failure to self-report can cost millions
Fifth Third Bank found this out the hard way this week. They were fined $85 million for failing to report violations of FHA guidelines that they discovered. Fifth Third discovered approximately 1,400 mortgage loans that the Bank had certified as eligible for FHA insurance, were materially defective and thus ineligible for FHA insurance, but never self-reported to HUD, resulting in millions of dollars in HUD losses. The Bank said they have repented, reformed, and fired the employees responsible. It was a bad month for Fifth Third who was also hit with charges of fair lending practices with indirect auto lending and for alleged deceptive advertisements regarding credit card add-ons.
---
Future is bright for loan originators
Just because homeownership is at all-time lows, doesn't mean the future is gloomy. There is a thing called pent-up demand. A recent MBA study shows that household growth will be massive in the next few years. The study says, "By 2024, demographic and economic changes will bring what could be one of the largest expansions in the history of the U.S. housing market—15.9 million additional households." Minorities and Hispanics will drive that growth.
---
Brokers implicated in Hudson City redlining case
Hudson City Bank was accused by the Department of Justice and the CFPB of redlining for failing to lend in black and Hispanic neighborhoods. The twist to this case is the DOJ claimed the bank not only located branches outside of minority areas, they allegedly used mortgage brokers whose offices were not in minority areas. Eighty percent of Hudson City's mortgages were originated through brokers. The DOJ claims only 3.7 percent of the broker loans were located in black and Hispanic neighborhoods. It makes sense because Hudson City has been known for years as a jumbo lender. That is clearly not a niche that resonates with the Feds. In 2012, Hudson City was advised by the CFPB to monitor its top brokers for redlining. The DOJ claims they didn't. Whether you agree or disagree, wholesale lenders and brokers should take notice. It is interesting that once Hudson City, who had been devastated by the financial crisis, agreed to settle, their merger with M&T was approved.
---
HUD accuses five lenders of fudging loan histories
The Department of Justice (DOJ) says five New York FHA lenders used a so-called counseling agency to make their default numbers better. The DOJ says The Rainy Day Foundation received money from the lenders to make borrowers' payments. The originating lenders then sold the FHA loans to banks. When the repurchase period expired, the Rainy Day Foundation stopped helping borrowers make the payments and the loans went into default.
---
Loan applications jump 25 percent last week
The MBA reports that loan applications were 25 percent higher than the previous week. Some believe it was lower rates based on the poor employment news drove both purchase and refinance activity. It could be simply that consumers and originators were trying to escape the uncertainty associated with TRID.
---
Fannie and Freddie change reps and warranties framework
Fannie Mae and Freddie Mac posted their new relaxed reps and warranties this week. Lenders had complained about trivial violations triggering repurchases. The GSEs responded by creating three defect categories. "Findings" will not require a Correction or a Remedy. "Price-Adjusted Loans" require the Seller to pay the settlement delivery fee that should have been paid. "Significant Defect" will require repurchase or a repurchase alternative.
---
FHA changes EEM stretch ratios
FHA is changing how one determines if a home is EEM for manually underwritten loans. FHA's existing policy requires the home to comply with the 2000 International Energy Conservation Code. Now, the home will need to be certified to the Department of Energy's (DOE) Home Energy Score with a "6" or better rating.
---
Caliber under investigation by New York AG
Caliber Home Loans is being investigated by the New York Attorney General for its servicing practices. Many non-banks have chosen to service their own loans rather than sell them to the mega banks. This allows them more flexibility in the origination process as well as another revenue stream. Unfortunately, consumers love originators, but aren't as much in love with those who collect the payments.
---
Political news
Kevin McCarthy, John Boehner's had-picked successor, just announced he is out of the race for Speaker of the House. It looks like the same forces that pushed Boehner to resign pushed McCarthy out. It didn't help that McCarthy made a huge boo-boo by politicizing a select committee's inquiry into the Benghazi affair. Many believe this is sign the House will be run by more conservative voices.
---
Rate outlook
The big economic news this week was the very poor employment numbers released by the Bureau of Labor Statistics. Only 142,000 jobs were created in September, far below economists' predictions of over 200,000. Combined with only 136,000 jobs being created in August, it was not good news for the economy.
The strange part is that rates took a nice dip Friday but had nearly lost that by Monday. In investor's perverse nature, they read the bad news as insurance the Fed will not raise rates. That helped stocks to recover which compete for bonds for money, thus driving up rates. The DOW is up nearly a thousand points which is the primary driver of rates going up somewhat.
This is really a slow week with the biggest event of the week being the Fed minutes being released tomorrow. That will likely show how the Fed is reading the employment and economic news. Today, weekly jobless claims were a tiny bit better than expected pushing rates slightly higher.
---
---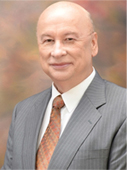 John Councilman, CMC, CRMS of AMC Mortgage Corporation in Ft. Myers, Fla. is president of NAMB—The Association of Mortgage Professionals. He may be reached by phone at (239) 267-2400 or e-mail [email protected].