News From NAMB: September 17, 2015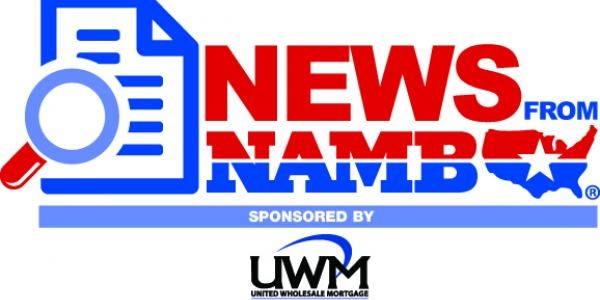 You may have noticed that News From NAMB is not just links to other media stories but also goes to primary sources. News From NAMB is different because we find important information that may not be reported elsewhere and we comment on why it is relevant to you, often in a fun way. Best of all, it is free to NAMB members. News From NAMB is sponsored exclusively by United Wholesale Mortgage. 
United Wholesale (Advertisement)
Believe it or not, Realtors are beginning to ask mortgage brokers where they plan to send the loan. There are Realtors who realize the quality of service that United Wholesale provides. It puts them at ease to know the loan is going to a lender that is fast with a team of true professionals. Even if they don't ask you where the loan is going, they will appreciate the great service UWM provides and come back to you again. Isn't it time you started working with United?
---
You need to get involved to get the three percent cap removed
HR 3393 would remove lender comp from the QM points and fees cap. The CFPB had said in its LO Comp Rule that this was warranted but needed legislation to make the change. If you would like the three percent Dodd/Frank cap, which is really 2.75 percent, the ball is in your court. You will need to take the step of contacting your Representative and ask them to sign on as a co-sponsor to help lower-income borrowers. This year these representatives are looking to get re-elected and will at least listen. If you are unsure how to do this, contact NAMB at [email protected]. Without more cosponsors this legislation will not move. We are told originators and brokers are not contacting their representatives asking for them to cosponsor the legislation. It is time to act!
---
Justice Department to look to you, before your company
The United States Department of Justice announced it is changing tactics in future enforcement actions.  The focus on criminal activity will be on individuals as well as companies. "Corporations can only commit crimes through flesh-and-blood people," wrote Sally Q. Yates, deputy attorney general, in an internal communication obtained by The New York Times. If that had been the policy several years ago it seems possible Jamie Dimon and Angelo Mozillo may have been wearing horizontally striped suits.
---
Can you be a realtor and originate FHA loans?
Starting Sept. 14th, the answer is yes, with some caveats. The old FHA rule that prohibited employment by a mortgagee and having other "real estate-related" employment was tossed. The only restriction now is that you can't double-dip. That means you can't be compensated for anything other than your origination income on an FHA loan. There are lots of other changes so you'd better get up to speed. FHA offers FAQs and a searchable online Handbook.
---
Inspector General says CFPB Complaint Database needs work
The Office of the Inspector General (OIG) for the CFPB just finished an audit of the CFPB's complaint database and concluded they can do better. The OIG pointed out that the CFPB needs to improve the accuracy and completeness of the database. They were particularly concerned about the CFPB not verifying the accuracy of the consumer complaints. The CFPB says it is already working on improving this. There those who believe that it would greatly cut the number of complaints if only those that are legitimate were retained.
---
Law would make government ownership of GSEs permanent
A proposed amendment to the Jumpstart GSE Reform Act would prevent Treasury from selling its shares without an act of Congress which would essentially make Fannie and Freddie perpetually owned by the government. The bill itself also prevents the use of G-Fees for other purposes. The logic is that if highways, healthcare, unemployment, etc. are funded by GSE revenues, they could never be shut down. Republicans don't like the G-Fee back door to increasing spending so they are trying to fast-track the bill. One of the sponsors is Elizabeth Warren. One has to wonder when Warren and Republicans get on the same page.
But wait a minute … Elizabeth Warren just announced she no longer supports the bill. In an amazing turnaround Warren said having the government run Fannie and Freddie is causing costs to increase for low income borrowers. It's getting even scarier when we agree with Liz. Senate Banking chair Sherrod Brown now says Dems won't back the bill.
---
More proposed laws for Fannie and Freddie
Two other Congressmen think there are better ways to restructure the GSEs. Rep. Mick Mulvaney, a Republican from South Carolina, has introduced a bill that would let Fannie and Freddie sell stock to recapitalize. Another bill, HR 1673, would force Treasury to put GSE profits in a separate account rather than just spending them on whatever Treasury wants. Once a certain cushion is met, the remainder of GSE profits would go to affordable housing. Meantime, the GSE CEOs got raises from FHFA to $4 million to be paid like the private sector rather than government employees. Sen. David Vitter introduced a bill (along with Elizabeth Warren) that just passed the Senate that would roll back those increases to complement a House bill that passed earlier. Let's see if the president signs the reconciled bill.
---
We have a winner for the free trip to Las Vegas!
NAMB offered a chance to win a free to trip to NAMB National in Las Vegas this October. The prize goes to John Yeager from California, the person who was chosen with the best reason they are a mortgage pro. You should identify yourself as a MortgagePro and use the hashtag #mortgagepro on Facebook, Twitter, Instagram, and LinkedIn. You are not a computer. You are a professional.
The conference has over 2,700 registrants so far, a new record. It is going to be huge! See you there!
---
What does a Redlining Map look like?
It seems hard to believe in today's world that a bank would actually draw a map that excluded African-American communities. That is precisely what Evan Bank of Buffalo did. It is shocking to look at a map used by the bank as its "Trade Area" that chunks out the areas that were predominantly African-American.
---
Former CFPB attorney says one complaint counts as 10,000
Gerald Sachs, former senior counsel for enforcement strategy at the CFPB, says at times the Bureau gives one consumer complaint the weight of 10,000. Worse yet, he claims he has seen the CFPB call five complaints a UDAAP violation as an anti-consumer practice. Sachs says it is very important how the lender responds since it could be key to the probe's outcome.
---
Jeb Bush proposes major change to mortgage interest deduction
Presidential candidate Jeb Bush has proposed a change to the mortgage interest deduction that would affect those with high PTI ratios, the self-employed, and families. Bush is proposing a change from the $1 million cap to two percent of adjusted gross income. Typically, a family earning $100,000/year may only have an AGI of $60,000. That would be only a $1,200 deduction for them. In essence, Bush is proposing elimination of the deduction.
---
MBA releases TRID for consumers and realtors
The Mortgage Bankers Association has released several forms that you can hand your Realtor or borrowers to help them understand some of the new TRID rules. The first two flyers are for those real estate agents that haven't a clue or borrowers who know nothing of TRID. The Power Point is actually pretty informative but none really deal with the close integration that will be needed between the loan originator, lender, realtor, title company. If the CFPB is a stickler for "best information reasonably available" Loan Estimates are going to be laborious.
---
The more you dig into the Loan Estimate, the worse it gets
Most of us have been to a lot of seminars on TRID but I have not yet been to one that took a deep dive into actually filling out the Loan Estimate. The form looks easy enough to navigate but not if you follow the CFPB's minutia instructions. In one place you use a decimal for years but not if it is whole years while under some circumstances you use years and months and yet another, only months. When you have a product feature that lasts for 2 years, do you put the number of years first, such as "2 Year" or do you put the word "Year" first such as "Year 2?" The CFPB is so picky about how you do things and then does it one way in the Guide to Forms and another way in the Rule Appendices. It wouldn't be a horrible form if the CFPB hadn't gone crazy with the minutia. It almost looks like they tried to make filling out the form more difficult. More on these pitfalls next week.
---
Would you like to make getting loans easier?
Think how much easier it is to sell a brand-name product than an off-brand. People trust a brand name and steer clear of names they don't recognize. That is why franchising is so successful. It makes the sale much easier and for more money. Yet, few mortgage professionals have developed a brand. Join Scott Seroka for a Webinar series that will help you develop a brand. NAMB members save 50 percent.
---
Do you comply with federal security policies?
Even small companies are expected to comply with federal guidelines for information security. We have tons of sensitive personal information on our computers and in our files. To help us, FFIEEC has produced the Cyber Security Assessment Tool. One would think this is some computer program that tests how secure your computers are. Wrong. It is 24 pages of double-talk that could have been stated in three sentences. MBA produced a significantly better paper, especially for smaller companies. Don't fluff this off though. State regulators will be looking for your information security procedures.
---
New York Times quotes NAMB president
The New York Times recently printed an article on Marketing Service Agreements (MSAs). One of the sources of information quoted was NAMB President John Councilman. In polls of NAMB members, most were opposed to these agreements that were tilted in favor the largest banks.
---
Bill to replace CFPB with commission gaining ground
Texas Republican Randy Neugebauer introduced a bill earlier in the year to replace the CFPB Director with a commission. The bill never got traction because Democrats hated the part where CFPB funds were limited. Neugebauer is offering to modify the funding limitations to mollify claims that he is trying to weaken the Bureau.
---
---
Rate outlook
Today was the big day for rates as the Federal Reserve decided to keep its borrowing rate unchanged. The Fed cited problems overseas, slow economic activity, and a lack of inflation as the key reasons.
Things around the world don't look that rosy. Australia is expected to indicate that it fell into a recession during the first half of this year along with Brazil, Canada, Russia, Venezuela and Argentina.
Now, debate will merely shift to the Oct. 27-28 meeting. If they fail to tighten then, there will most likely be no move until December or January. There are many who are now predicting only a single Fed rate hike, just for symbolic purposes.
Irrespective of whether the Fed raises rates in October or even next near, raises are inevitable. The biggest question if where rates will stabilize over the next 10 years. A very interesting chart from the Third Way shows that even in 1950s, the Fed rate was five percent to six percent. They predict stabilization of that rate to in the four percent to five percent range. Likely, that would put mortgages in the six to seven percent range somewhere in the future.
If one of the markers the Fed is looking for is inflation at two percent for future hikes, they got help this week. The consumer price index actually fell one percent, mainly because of low gas prices. The core was only up 0.1 percent. Today, jobless claims improved a little and housing starts were flat. No one paid any attention though since it was all eclipsed by the Fed.
---
---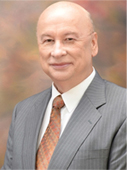 John Councilman, CMC, CRMS of AMC Mortgage Corporation in Ft. Myers, Fla. is president of NAMB—The Association of Mortgage Professionals. He may be reached by phone at (239) 267-2400 or e-mail [email protected].