MTG MEN … Mortgage Style: Paul Lucido, The Man Behind the Ads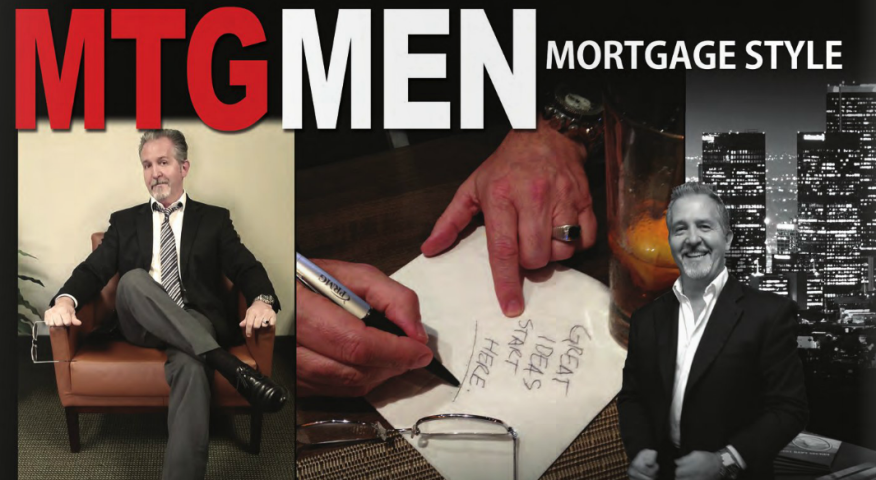 When we think of great advertising, we find ourselves on Madison Avenue in New York City. This is where advertising was born. For more than 100 years now, the greatest practitioners of the art have worked here. But like all things, the times are changing. One man has done his share to show that great advertising can be born west of the Hudson River.
Paul Lucido is national marketing director for Paramount Residential Mortgage Group Inc. (PRMG), one of the nation's most successful wholesale lenders. National Mortgage Professional Magazine visited with him recently to get his take on creativity, success and marketing in the mortgage industry.
Tell us about the path that brought you to the mortgage industry.
Paul Lucido: I came to this business in 1998, along what some might consider an unlikely path. Prior to that time, I worked in the mechanical engineering industry for aerospace, petrochemical, and food and beverage companies. I was a draftsman. While I was working to illustrate in the form of orthographic projection, engineering schematics and CAD design, a passion was growing inside of me for commercial art and design.
It should not have come as a surprise as an appreciation of art seems to run in my family. My father was amateur cartoonist and my sister studied graphic design at Cal State Fullerton. I guess you could say it's in my blood, since my daughter has always been involved in art/theatre, now majoring in communications at UCLA and my son, Paul Lucido II, who, since he was a young boy, has taken his own gifted artistic talents to the next level, currently studying at the Art Center Pasadena College of Design.
The work I was doing at the time was laying the initial groundwork for everything that would follow. It was the sum of these experiences that helped foster my creative thinking and gave me an understanding of how things work and how ideas come to fruition. I began to study advertising design, which is everywhere if you just look, and found that I had developed a strong passion and eye for design aesthetic, whether it is technical illustration, architectural design, or the world of commercial art and print.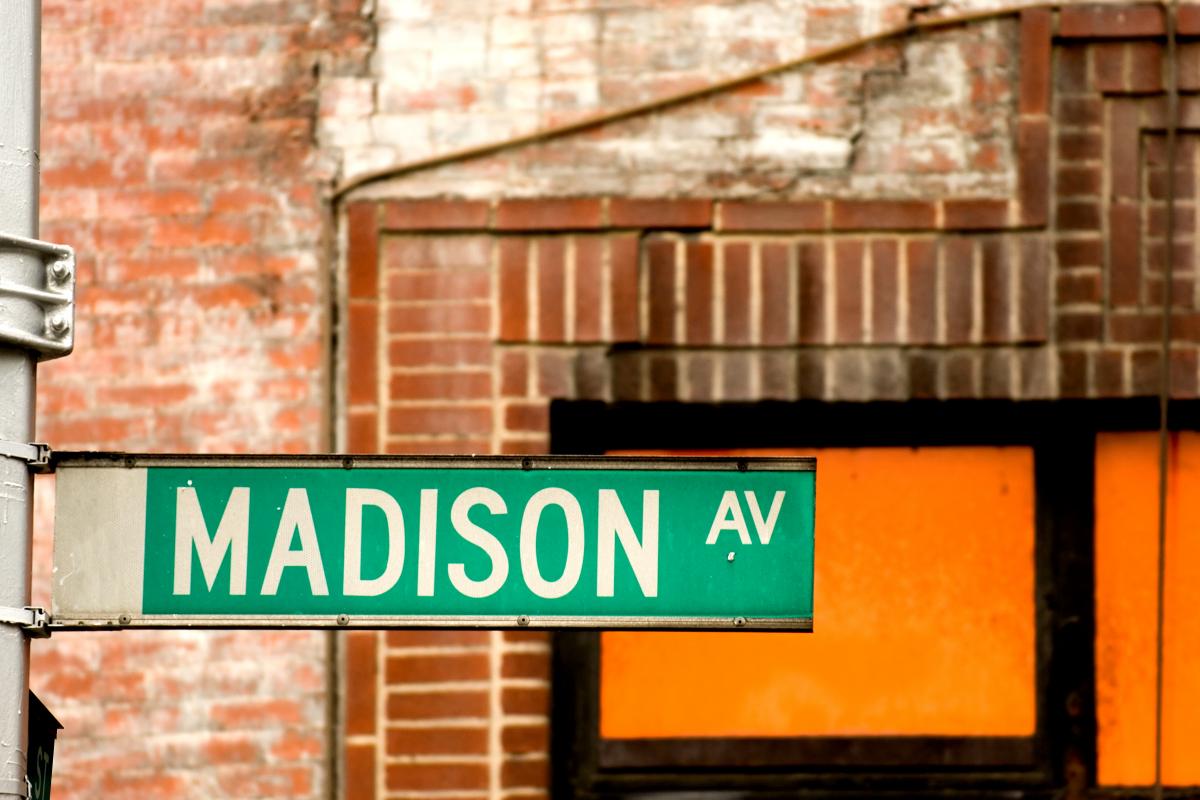 How does an engineering draftsman with an interest in art find his way into the mortgage business?
It didn't happen all at once. First, I started using my talents to help build marketing material and designing ads for startup companies. I was having a great time helping many types of companies develop their own ideas and business models and translating that into marketing messages that got people's attention. In a pretty short period of time, I have attracted a diverse client base that included companies in healthcare, payroll processing, risk management and mortgage banking.
I acquired a reputation for being able to take complicated ideas and simplify them, bringing the message through in its simplest form. It turns out that this can be very difficult to do when you are dealing with an audience that is not receptive to oversimplified ideas.
After three years working for a small mortgage lender in Downey, Calif., I was approached by First Magnus Financial Corporation, a national privately-held mortgage banker, and asked to become its national marketing vice president. In that position, I was given accountability for developing the company brand. I managed the design and execution of all printed collateral, trade show and event signage, special promotions, industry trade association representation and specialized video projects. I felt like I'd found my home.
After working with engineers, was it disappointing to work in the more conservative mortgage banking industry?
My first analysis of the different ads people who were in the mortgage industry produced left me feeling like much of it was trite. Honestly, there are only so many times that you can see a guy standing on top of a mountain with his arms out, saying, "I've achieved this success … I climbed the mountain!"
But First Magnus was very open-minded. They were a "think-outside-of-the-box" company. Company leadership was open to my ideas for playing off pop culture. This allowed us to put Uncle Sam references in government ads—and aliens, the Loch Ness Monster, Bigfoot into our Jumbo ads—that was in our "Sightings" campaign, based very loosely on the popular television show at the time—and we got a lot of attention.
You actually got more than just attention, right?
Well, yes, we actually started winning awards. Our team took home Best Advertising Design awards in 2002 and 2003 and Best Advertising Concept in 2004 for the Sightings campaign.
With the understanding that creative people hate this question, where do your ideas come from?
Everywhere … literally. You have to train yourself to see everything around you in a very creative way. I take in everything I can, from any industry. Hell, I tell my team to study perfume ads—they are so simplified, but they make such an impact. Everything you see can fuel your creativity. When it comes out, it can surprise you. I've found that my best ideas start on a cocktail napkin.
When leading my team, I try to give them a few simple rules of thumb that have worked for me. First, stay creative, look and listen. Creative ideas are all around you and there is wisdom in your clients. Make an effort to fully understand their business model and then apply the creative process to meet their needs. Second, broaden your advertising sense. Expose yourself to different advertising campaigns and media outside of the industry you serve. This will help you to gain a fresh perspective of what other companies and agencies do. This type of exposure also plays a role in the creative process, especially when looking to come up with new ideas by drawing from existing ones.
Finally, remember that ideas are great, but everybody's got one. Most of the people you meet will think they are sitting on the next "big idea." Truth be told, most ideas are momentary and fleeting. While an idea might sound great at the moment, it may not necessarily transcend into a visual form of communication the way you might think it will. It is really important that you first vet out all ideas and then apply the creative process to be sure it will execute and translate both visually and in the proper context when communicating with your perspective audiences.
My North Star is my motto: Inspired by design, motivated by imagination. I stick to that and the ideas keep flowing.
What do you do when the ideas don't flow?
Simply do not panic. This happens to all of us. When you are feeling pressed and out of ideas or are out of creative juices, just stop. Take a break, walk around, read a magazine, change the channel … do something to gain a fresh perspective. Then go back and take another look. It works.
Just keep your creative tools close at hand for use when inspiration strikes. For me, that's usually a ballpoint pen, my imagination and a good supply of cocktail napkins.
Tell us about your current position and what you do now.
Today, I'm in charge of overseeing the corporate brand, defining branding initiatives and marketing communications for PRMG. My team ensures that all of our creative remains in alignment with the vision and directives of our CEO and COO, while increasing market visibility and creating awareness across the country through effective promotion of a consistent message across all channels.
In our shop, our brand objectives are pretty straightforward. Our brand should, first, deliver a clear message; second, confirm credibility; third, connect to target prospects emotionally; fourth, motivate the buyer; and lastly, establish loyalty. When we reach these objectives, we are rewarded with a high level of brand trust, which is essential for long-term success.
Brand strategies are driven by many variables. Graphic elements or styles designed to unify visual communication systems is just one example. There is much more that goes into brand development than the look and feel. Branding is the voice, vision and personality of a company. The goal is to capture the uniqueness that sets a company apart from their competitors and create with that. A well-crafted brand can make the difference in how a company resonates with all who come into contact with the brand.
Brand in its purist visual form should convey trust, promise and culture. That is what a brand experience is all about.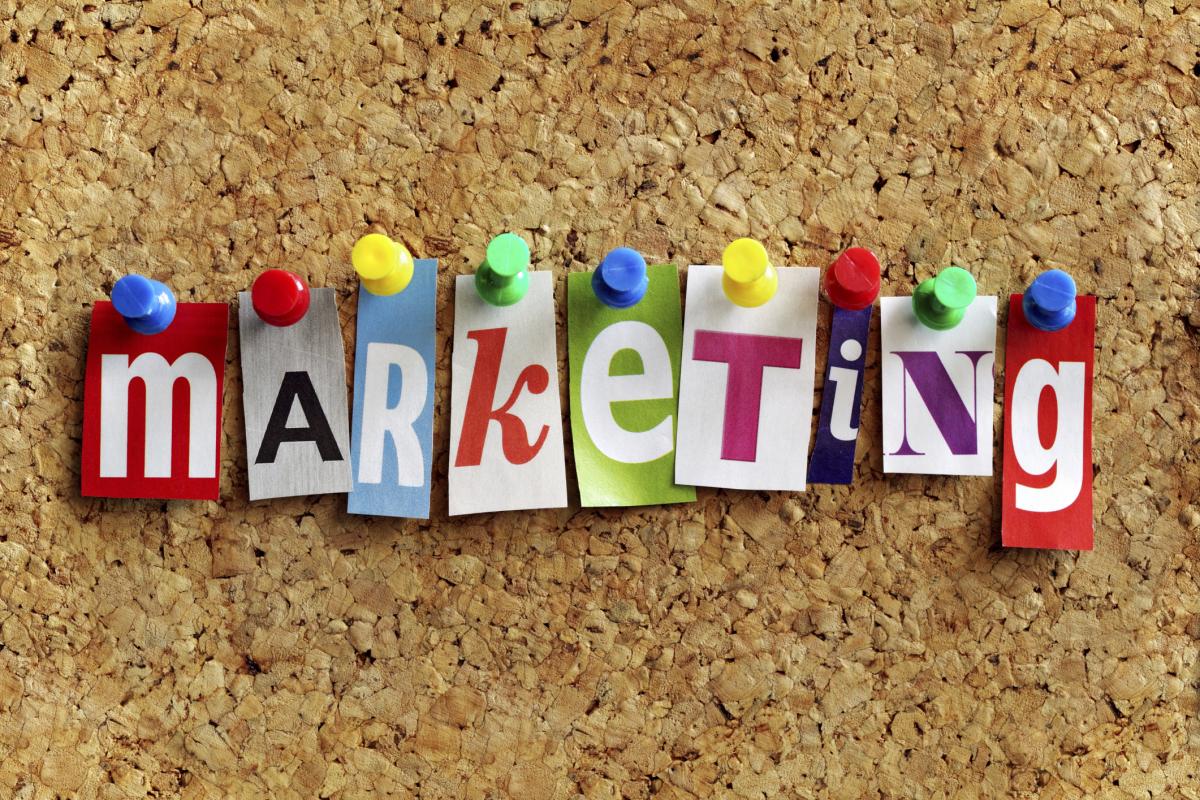 Is this a concept that you find management willing to support?
The right leaders get it. Sometimes, they contribute great ideas that inspire you. The PRMG bodybuilding campaign is a great case in point.
PRMG CEO Paul Rozo is a fitness advocate who is in very good shape. It made me think of a smaller mortgage broker trying to bench press a heavy weight and a strong set of arms reaching down into the ad to help. Many brokers have been hurt over the past few years and find themselves weaker than they were before and in search of some support and a place to grow. The muscular arms would extend from a stretched t-shirt bearing the PRMG logo and the line, "Because everyone needs a spot now and then."
It turns out that Paul has a friend who is an Emerald Cup bodybuilding champion. Together, we got photos and combined the two concepts, working backward to come up with what has been a very successful campaign for us.
It's management and vision like this that has seen PRMG ranked number two of the "Top 50 Best Companies to Work for in America."
How long did it take you to come up with this idea?
I always answer that question the same way. Since everything I've ever learned goes into every concept, I always say that the ad took about 20 years.
---
---
Rick Grant is special correspondent to National Mortgage Professional Magazine. He may be reached by phone at (570) 497-5850 or e-mail [email protected].
---
---
This article originally appeared in the April 2015 print edition of National Mortgage Professional Magazine.