June Housing Sales Take Surprise Tumble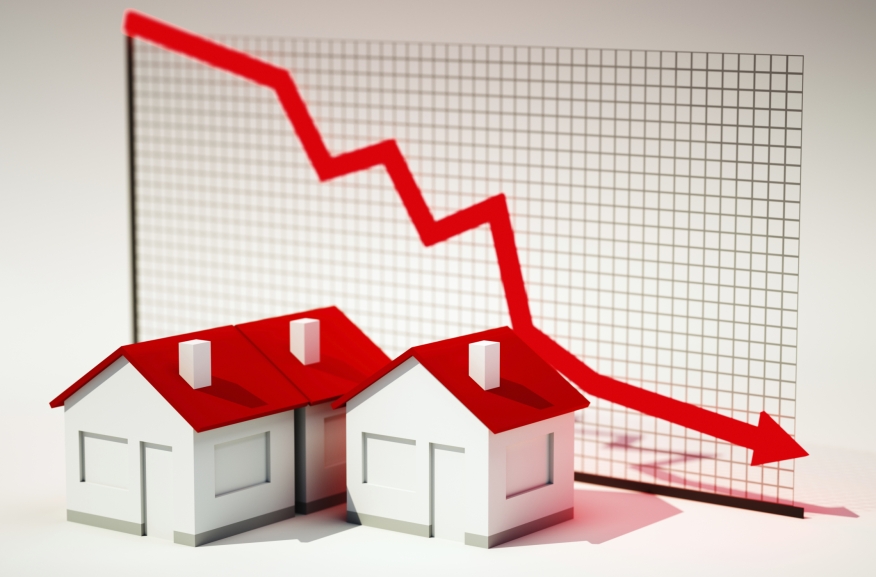 Last month saw sales of new single-family houses drop unexpectedly to a seven-month low, according to data released this morning by the U.S. Census Bureau and the U.S. Department of Housing & Urban Development (HUD).
Last month's single-family house sales were at a seasonally adjusted annual rate of 482,000, 6.8 percent below the revised May rate of 517,000, but 18.1 percent above the June 2014 estimate of 408,000. The median sales price of new houses sold in June was $281,800 and the average sales price was $328,700. The seasonally adjusted estimate of new houses for sale at the end of June was 215,000, which represents a supply of 5.4 months at the current sales rate.
June's decline in sales contradicted predictions that housing sales would remain in ascension this year. Brent Nyitray, director of capital markets at Stamford, Conn.-based iServe Residential Lending, saw the 482,000 figure as a "strange number, given what we are seeing in housing starts/building permits, and numbers from the homebuilders." Nyitray added that the $281,000 median new home price was down 1.8 percent from May, a fact that was absent from the press release on from the federal government.
Dr. Anthony B. Sanders, distinguished professor of real estate finance at George Mason University in Fairfax, Va., used his Confounded Interest blog to view the housing data through the spectrum of the Family Feud TV game show.
"New home sales remain at early 1991 levels," Dr. Sanders wrote. "Survey says: This is an awful economic recovery."
Yet Ward McCarthy, chief financial economist at Jefferies LLC in New York, told Bloomberg News that these numbers may not stand up to later review.
"Of all the housing numbers, this is probably subject to the most revision," said McCarthy. "I don't think you want to hang your hat on it necessarily."
EverBank Executive Vice President of Home Lending Tom Wind said, "It would've been tough to have another month of gains after last month's robust new home sales reading.  You never want to see the data regress, but we remain optimistic that we're still on a long-term upward trajectory."