National Mortgage Professional Magazine's 40 Under 40 for 2015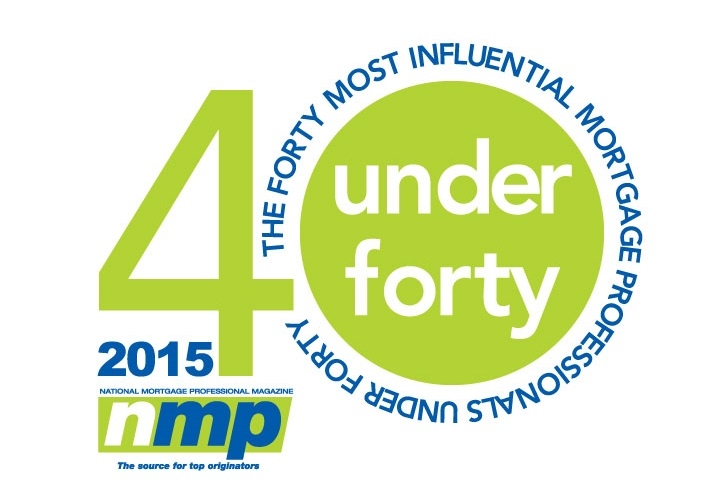 In our seventh annual "40 Under 40" feature, you will find a list of the top mortgage professionals under the age of 40, as voted on by their peers, who exemplify professionalism and top production in today's housing market. Despite the rough waters of the U.S. economy and the ever-shifting landscape known as the mortgage industry, these 40 professionals have persevered in a time of regulatory uncertainty.
In assembling this list, we at National Mortgage Professional Magazine took some criticism when we began this endeavor. Many felt a list of this nature ignored many, and others felt that a list of this type is a "thing of the past," while some even cited age discrimination, but we firmly stood by our decision to assemble this group. Like their industry pioneers before them, these individuals are the ones who carried the torch of professionalism in the year 2015 and beyond.
We'd like to congratulate all of the following individuals named to our "40 Under 40" list for 2015—in no particular order but alphabetical—and thank all the nominees for their participation in our "40 Under 40: The 40 Most Influential Mortgage Professionals Under 40" feature.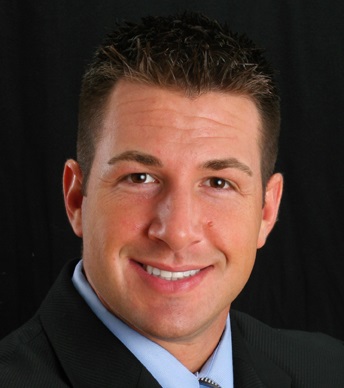 Daniel Andersen
Senior Mortgage Banker
Peoples Home Equity ♦ Oak Brook Terrace, Ill.
Web site: RatesByDan.com
With just eight years in the mortgage business, Daniel Andersen has surpassed each and every goal that he set for himself when he began, to be the Mortgage Professional that everyone wants to work with. Daniel is a senior mortgage banker at Peoples Home Equity, and has built The Andersen Team. Daniel is very knowledgeable and his customer focus is commendable. He works hard to ensure that every borrower has the best loan experience. Daniel has more than 175 Five-Star Zillow reviews, and is pleased to be part of the 40 Under 40 this year!
---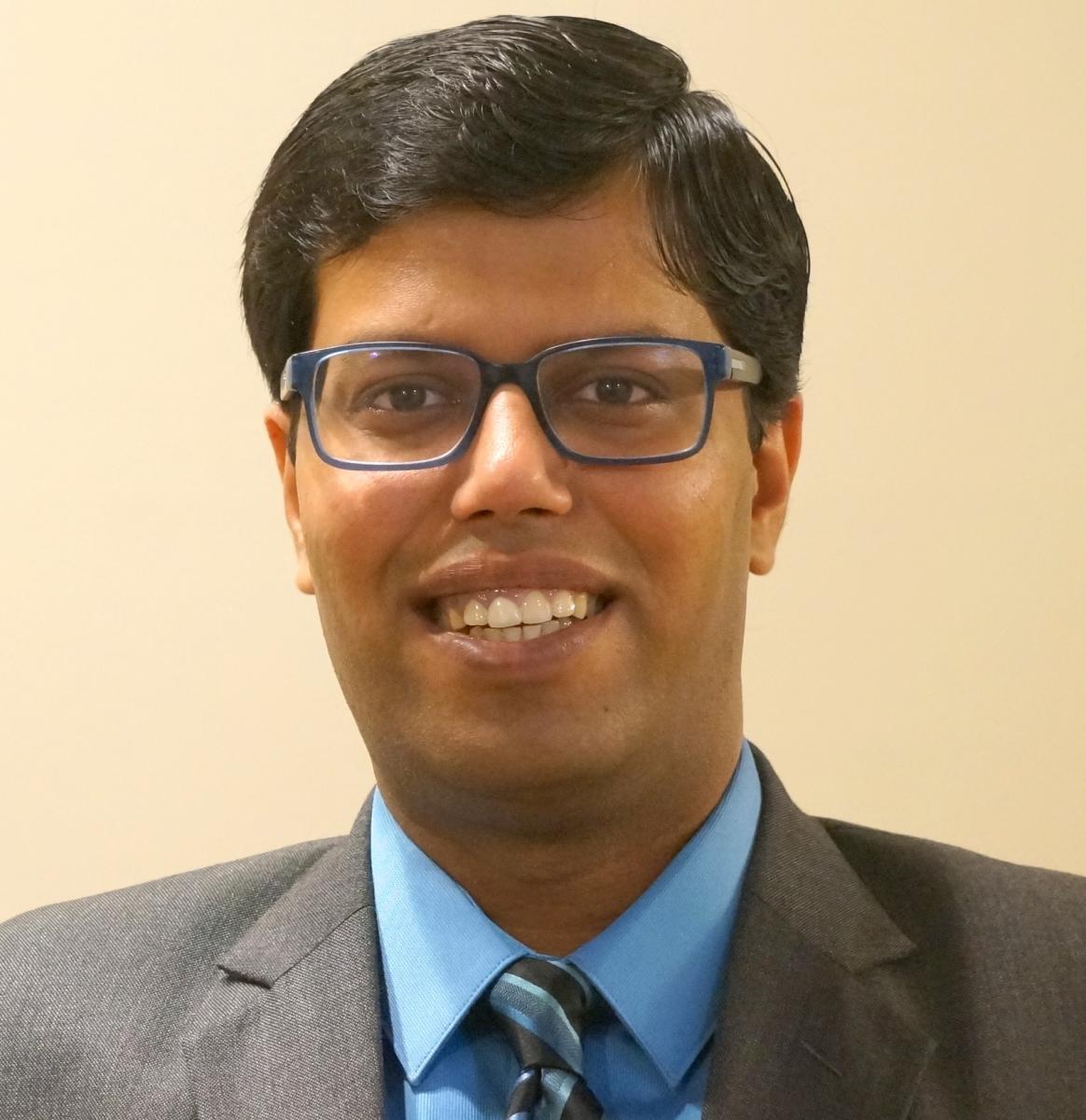 Abhinav Asthana
Product Manager and Head-Mortgage Center of Excellence
Wipro Gallagher Solutions Inc. ♦ Franklin, Tenn.
Twitter: Twitter.com/AsthanaAbhinav
LinkedIn: LinkedIn.com/in/Abhiasthana
Web site: WiproGallagher.com
Abhinav Asthana manages the enterprise loan origination product innovation and consulting strategy. He is a design enthusiast and over the course of the last five years, he has led strategies in re-imagining borrower's journey and has been championing Borrower Journey Engineering and Design Thinking in the mortgage industry. He has published thought papers on creating digital process "pathways" for Millennial borrowers. Abhinav has been a trusted adviser to several of Wipro's clients in the mortgage space and has helped them re-imagine their borrowers' journeys in addition to adding mobile capabilities to help their sales staff offer "concierge-like" services to their borrowers.
---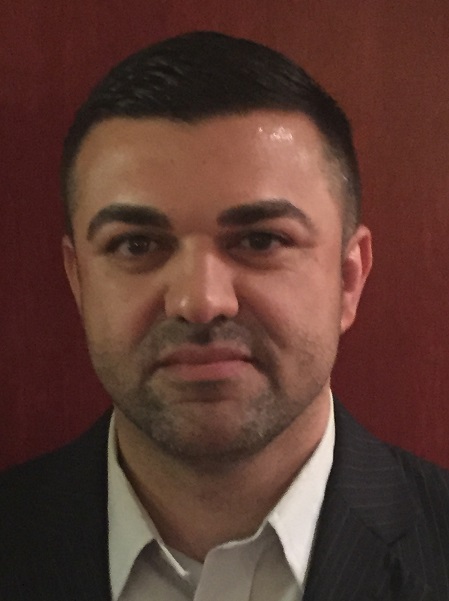 Karl Benjamin
Vice President, National Inside Sales and Development
Freedom Mortgage ♦ Phoenix, Ariz.
LinkedIn: LinkedIn.com/in/KarlBenjamin
Web site: FreedomWholesale.com
Help others and you too will succeed. Karl Benjamin's many business partners will be the first to tell you about his influence on their growth. Having started his wholesale career at Countrywide as an account executive to his recent promotion as vice president of national inside sales at Freedom Mortgage, Karl has always been trying to find ways to make others around him more successful. A graduate from Arizona State University with a communications background, Karl believes that a strong sales team begins with great communicators who strive to make others better through long-term success.
---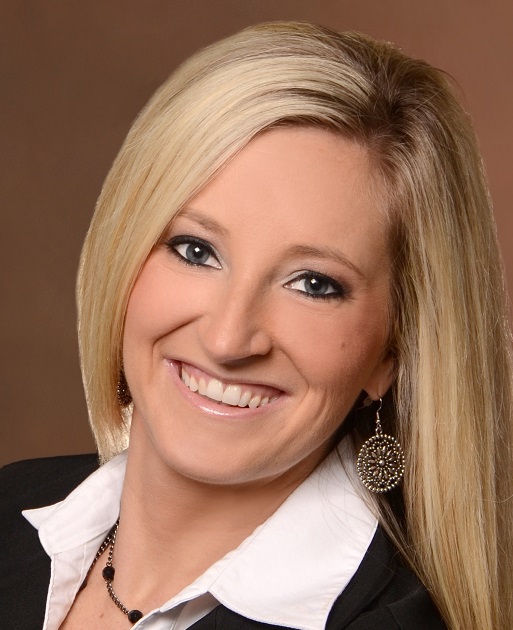 Jenay Bowen
Senior Loan Officer
Summit Funding ♦ Plano, Texas
LinkedIn: LinkedIn.com/Pub/Jenay-Bowen/21/4b/563
Facebook: Facebook.com/Summit-Funding-Jenay-Bowen-252440174946687/?ref=aymt_homepage_panel
Web site: TheJBowenTeam.com
Jenay Bowen leads as a top producer in the lending industry. She has more than 10 years of experience in the business and offers a well-rounded, highly communicative mortgage lending process. She and her team are committed to providing the highest level of integrity and genuine care and concern for their clients. Jenay is also a professional business coaching member of The Core Training Inc. where she continues to strive and learn to be the best she can be. What drives Jenay most is her family. As a wife and mother of two small children, she understands that family is extremely important.
---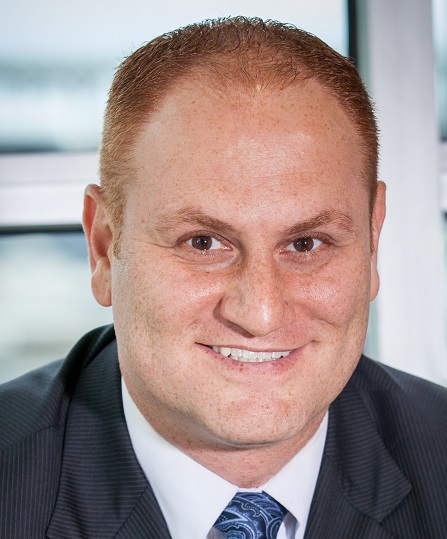 Andy Brikho
President & CEO
BRIK Home Loans ♦ San Diego
LinkedIn: LinkedIn.com/in/Andy-Brikho-91292a15
Web site: BRIKLoans.com
Andy Brikho has consistently performed and has been awarded Top Producer for 11 consecutive years. His 16 years of successful lending experience has led him to open up his own company, BRIK Home Loans, based in his hometown of San Diego. BRIK Home Loans strives to efficiently serve its clients with the utmost integrity, honesty and dependability. In his personal time, Andy loves to spend time with his wife Sandra and three children. Andy enjoys spending time with family, laughter, traveling, charity, and being active in the community.
---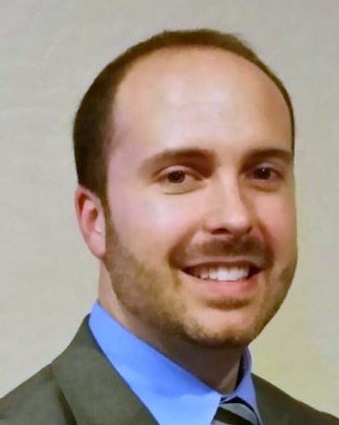 Mike Burns
Chief Audit Officer
Parkside Lending LLC ♦ Chandler, Ariz.
LinkedIn: LinkedIn.com/in/Michael-Burns-06695969
Web site: ParksideLending.com
Serving as chief audit officer for Parkside Lending LLC, Mike Burns manages internal audit, fraud, origination and servicing QC programs. Mike is proud to be a part of a company that is committed to making a positive difference in the lives of both our clients and their customers. He recently implemented a multi-stage pre-fund QC process that reduced the impact of QC audit on closings by 80 percent. With more than 15 years in the industry, his experience includes operations, training, quality control, process improvement, and risk management. Mike earned his MBA in 2009 and is a Certified Internal Auditor candidate.
---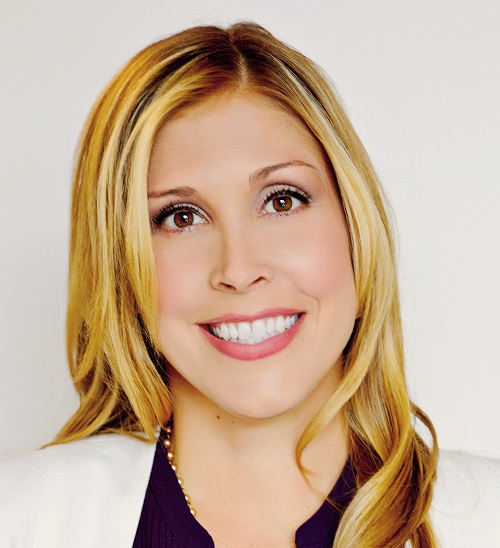 Cari Burris
Director of Operations
Nationwide Appraisal Network ♦ Oldsmar, Fla.
Twitter: Twitter.com/NationwideAMC
LinkedIn: LinkedIn.com/in/CariBurris
Facebook: Facebook.com/Nationwide-Appraisal-Network-234693033326390
Web site: Nationwide-Appraisal.com
Cari Burris is a founding partner of Nationwide Appraisal Network. Her leadership and dedication to the organization is believed to be what sets the company apart from many of its competitors. A main goal for Cari this year includes the design of a more technologically efficient solution for enhancing quality control. Her team follows in her footsteps when it comes to service and commitment to vendors and clients and as a business owner, she believes her team's involvement and dedication to the community is truly inspirational. On her downtime, she is spending time with her family, cooking and gardening.
---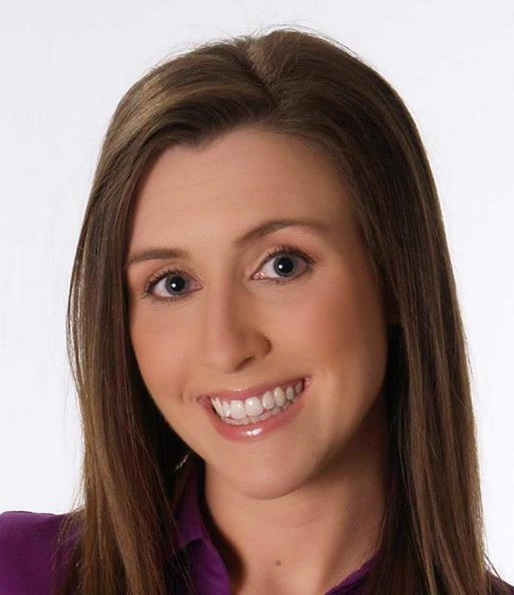 Amiee Carr
Loan Officer
Southern Trust Mortgage ♦ Virginia Beach, Va.
LinkedIn: Linkedin.com/in/AmieeCarr
Facebook: Facebook.com/AmieeCarrSTM
Web site: AmieeCarr.com
Amiee Carr transitioned into the mortgage industry in 2013 after spending eight years as a real estate agent in Hampton Roads, Va. She prides herself as a trusted resource for her clients as well as real estate agents. Aimee is committed to helping clients through the entire lending process, from planning/loan application to closing and beyond. Her goal is to create lasting client relationships by making the process as stress-free as possible with good communication backed by a great product.
---
John R. Cushma
Founder/Partner
MobileMLO.com ♦ Pittsburgh
LinkedIn: LinkedIn.com/in/JohnCushma
Web site: MobileMLO.com
John R. Cushma has spent the past 13 years in banking and has enjoyed every moment. He is currently a senior loan officer for American Financial Mortgage Corporation, as well as the founder/partner of a company named MobileMLO. His company provides a mobile phone application that mortgage loan officers can give free of charge to their clients and real estate agents. It allows them to track the status of their loan, send documents and more. John likes to combine his knowledge of the mortgage industry with technology to help his clients navigate through the sometimes scary loan process.
---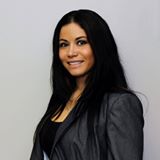 Monika B. DeJesus
Loan Originator
United Northern Mortgage Bankers ♦ Levittown, N.Y.
LinkedIn: LinkedIn.com/in/MonikaDeJesus
Facebook: Facebook.com/MonikaDeJesusmortgageplanner/?ref=hl
Web site: UnitedNorthern.com
Monika B. DeJesus currently resides in Long Island, N.Y. with her family and two dogs. She have many natural skills that have been polished through years of management, sales experience and education. Additionally, Monika has worked in fields which include college planning and credit repair, which have provided the knowledge to assist her clients in these areas. In 2006, she graduated from NYIT with a BA in Business Management. She is currently a mom to Edward and an expert mortgage planner with United Northern Mortgage Bankers and has been in the mortgage field for nearly nine years.
---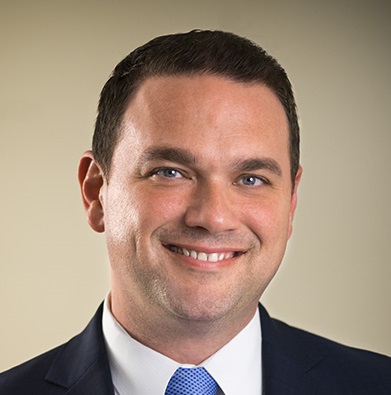 Alex Elezaj
CEO
Class Appraisal ♦ Birmingham, Mich.
LinkedIn: LinkedIn.com/in/Alex-Elezaj-0b852517
Web site: Classappraisal.com
New to the industry in 2015, Alex Elezaj brings a successful track record of leadership and growth across multiple industries to Class Appraisal, a nationwide appraisal management company, which works with several of the top 10 lenders in the country. Alex focuses on people, culture and technology to drive results. "There are many companies that do what we do, but they do not have our people," said Alex. "That's our advantage. Providing the absolute best client experience will win in every industry, and that is what is fueling Class Appraisal to become one of the largest and most respected AMCs in the country."
---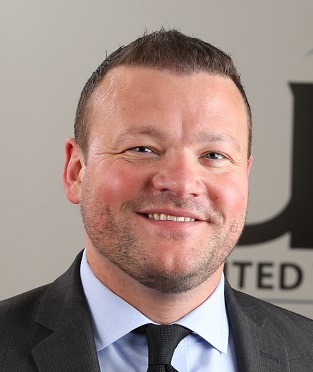 Shaun Groves
Vice President of Sales
United Wholesale ♦ Mortgage Troy, Mich.
LinkedIn: Linkedin.com/in/Shaun-Groves-a4a0199
Facebook: Facebook.com/UnitedWholesaleMortgage/?fref=ts
Web site: UWM.com
A true professional at maximizing talent and simplifying the mortgage process, Shaun Groves passionately leads 300-plus United Wholesale Mortgage account executives and drives the most fluid inside sales model in the mortgage industry. He possesses a uniquely charismatic leadership style and top-flight industry knowledge that has helped UWM become the top conventional wholesale lender in the country, with production of $13 billion in 2015. Prior to joining UWM and ascending through the company ranks over a 10-year period, Shaun was a mortgage broker, giving him the ability to accurately connect with clients' needs.
---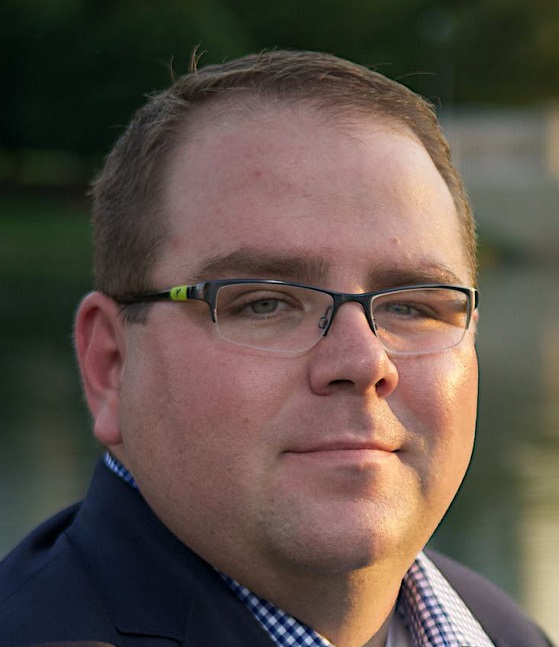 Kelly D. Haney
Branch Manager, RMLO
Residential Bancorp Inc. ♦ Dallas
Twitter: Twitter.com/Kelly_Mortgage
LinkedIn: LinkedIn.com/in/KellyHaney
Facebook: Facebook.com/KellyTheMortgageGuy/?ref=hl
Web site: Bancorp.com
As a talented, experienced, and trustworthy mortgage professional, Kelly D. Haney has been helping individuals and families realize their dreams of homeownership since 2000. Kelly began his multi-faceted career in the mortgage industry as a call center representative. He quickly advanced into loan origination and sales management, gaining excellent skills in loan transactions, client relations, team leadership, and training and development along the way. For the last seven years, Kelly has undertaken leadership roles that have included directing business operations, managing teams of processors, facilitating regulatory compliance, handling complex transactions, and streamlining existing operations.
---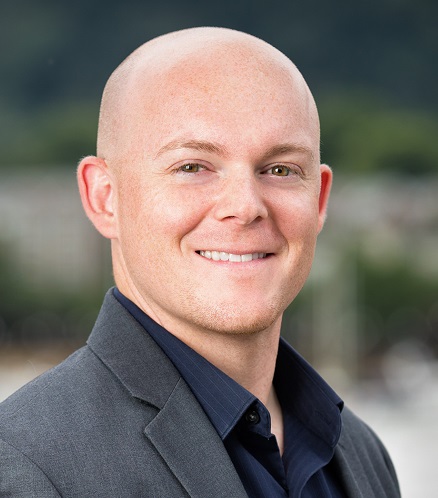 Andy Harris, CRMS
President
Vantage Mortgage Group Inc. ♦ Portland, Ore.
Twitter: Twitter.com/AndyHarrisCRMS
LinkedIn: Linkedin.com/in/Andy-W-Harris-CRMS-NMLS-124161-a313b17
Facebook: Facebook.com/AndyWHarrisCRMS
Web site: VantageMortgageGroup.com
Andy W. Harris, CRMS is owner and president of Vantage Mortgage Group Inc. based in the state of Oregon and serving the Pacific Northwest. Vantage Mortgage is one of the most unique and innovative mortgage brokerages in the U.S., embracing wholesale lender competition and choice for best price and execution through technology and compliance. Andy's nationally-published outspoken articles supporting originator independence can be found in numerous industry publications. He has served as past president for the Oregon Association of Mortgage Professionals (OAMP) and currently serves as treasurer on the executive board with NAMB—The Association of Mortgage Professionals.
---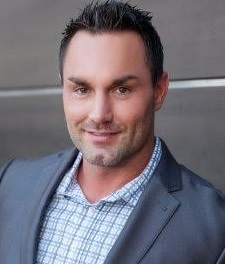 James Hooper
First Vice President
Freedom Mortgage ♦ Phoenix, Ariz.
LinkedIn: LinkedIn.com/in/James-Hooper-53497210
Web site: FreedomWholesale.com
As first vice president of Wholesale Lending for Freedom Mortgage, James Hooper is in charge of all aspects of sales and operations for the West Coast. Today , he leads a sales team that generates more than $3 billion annually in production for Freedom Mortgage. James is involved with various chambers and associations within the broker community. James is a born leader, striving to help his employees to get better every day. As he shuts down his computer each day, he asks himself, "What can I do to get better tomorrow?" In his spare time, James likes to watch football and enjoy time with his family.
---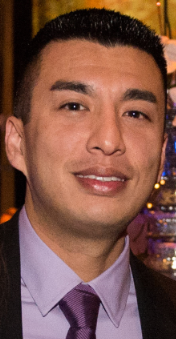 Anthony Hoshmand
Production Manager
Parkside Lending ♦ Walnut Creek, Calif.
LinkedIn: LinkedIn.com/pub/Anthony-Hoshmand/7/22b/aaa
Web site: ParksideLending.com
Anthony Hoshmand is a leader at Parkside Lending LLC, where he oversees four front-end operations departments to deliver best-in-class service to wholesale and correspondent business partners nationally. With more than 13 years in the industry in both sales and underwriting, Anthony brings a balanced perspective to the burgeoning mortgage banker and is developing a seasoned team of professionals at Parkside that exemplify their brand promise that "every decision is driven by the deep-rooted desire to make a positive difference for both our clients and their customers."
---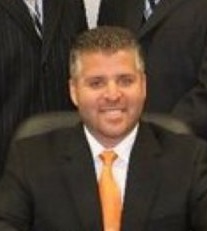 Vincent Ingui
National Director of Sales
Annie Mac Home Mortgage ♦ Mount Laurel, N.J.
LinkedIn: LinkedIn.com/profile/view?id=AAIAAAEmelMBBa-iQzuUIJbgjOs-8xEqQ5lPtyc&trk=nav_responsive_tab_profile
Web site: Annie-Mac.com
Vincent Ingui joined AnnieMac in 2012 after successfully owning and operating Louviers Mortgage Corporation for the prior nine years. During Vince's tenure at Annie Mac as national director of sales, he has brought them to record-breaking production and profitability. AnnieMac is quickly becoming recognized as one of the top lenders nationally and one of the best companies to work for. Vince's leadership approach focuses on culture first and then vision as a close second. Vince is a resident of the New Jersey Shore and his true passion is in his children, 10-year-old Vinnie Jr. and eight-year-old Sophia.
---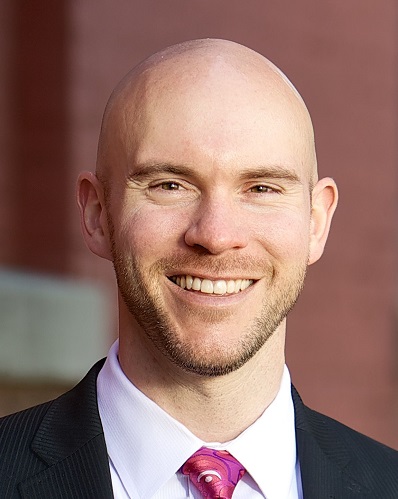 Matt Jolivette, CMC
Owner/Vice President
Associated Mortgage Brokers ♦ Portland, Ore.
Web site: AssociatedMortgage.com
Matt Jolivette is a second generation mortgage broker. He received his bachelor of science degree in finance from Portland State University. Matt started his mortgage career in 1997 as a loan processor, then to a loan officer in 2001, and eventually became a partner in 2011 of Associated Mortgage Brokers (formerly Associated Mortgage Group Inc.). In 2011, Matt was elected on to the Oregon Mortgage Association board, and in 2013, was elected president of the association through 2014. Matt is still an active board member with OMA.
---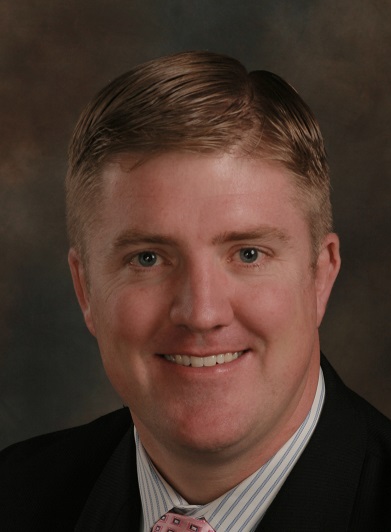 Adam Kessler
President
Academy Mortgage ♦ Sandy, Utah
Twitter: Twitter.com/AcademyMortgage
LinkedIn: LinkedIn.com/Company/Academy-Mortgage-Corporation
Facebook: Facebook.com/AcademyMortgage
Web site: AcademyMortgage.com
With Adam Kessler as president, Academy Mortgage has grown from a small regional provider to one of the nation's largest independent mortgage lenders. Since Adam assumed leadership in 2009, Academy has more than doubled its total loan volume, from $2.8 billion in 2009 to $5.5 billion in 2014, to an estimated $8 billion in 2015. Another of Adam's achievements was leading Academy's successful acquisition of Republic Mortgage. Most importantly, Adam has fostered a people-centric culture. Production, growth, and revenue stats are important because they fuel opportunity, but Adam believes the numbers are only as important as the people they benefit.
---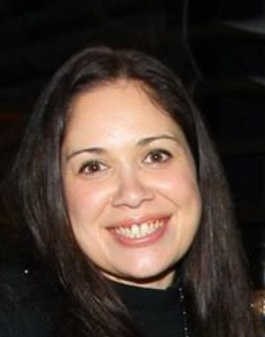 Tina Lewandowski
Regional Sales Manager
REMN Wholesale ♦ Iselin, N.J.
Web site: REMNWholesale.com
Tina Lewandowski grew up in the mortgage industry and has spent the last 18 years living and breathing the business. Lewandowski manages a team that hit more than $300 million in 2015, including $75 million in personal production. She is highly respected by her peers and customers, viewed as a knowledgeable leader who will continue to be recognized in the mortgage industry.
---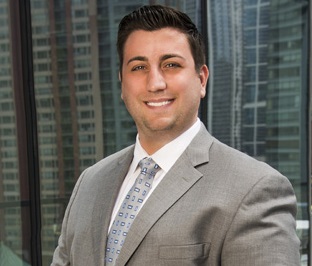 Reno Manuele
President
Neighborhood Loans ♦ Lombard, Ill.
Twitter: @renomanuele
LinkedIn: LinkedIn.com/in/RenoManuele
Facebook: https://www.facebook.com/NeighborhoodLoans
Web site: NeighborhoodLoans.com
Reno Manuele serves as president of Neighborhood Loans, an FHA-direct endorsed residential mortgage lender headquartered in Chicago. Since Neighborhood Loans' inception, Reno and his partner, Tony Ameti, have incorporated an intuitive marketing approach by implementing industry leading technologies. Having realized the effectiveness of targeted marketing campaigns, Reno has since built out an in-house marketing department. This team enables loan officers and real estate agents to become top producers, while always keeping the consumer's best interests in mind. This initiative has resulted in higher customer satisfaction rates, more educated clients and a foundation for inevitable growth.
---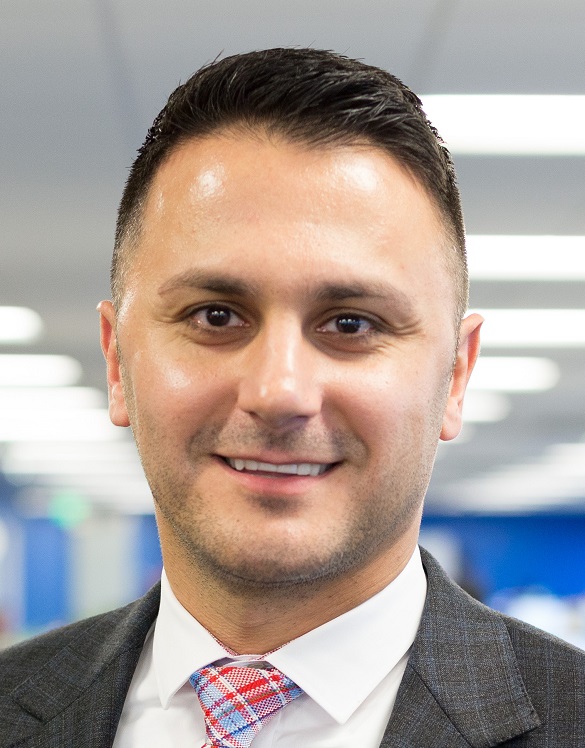 Danny Marogy
Team Lead, Senior Account Executive
United Wholesale Mortgage ♦ Troy, Mich.
LinkedIn: LinkedIn.com/in/Danny-Marogy-a0aa3947
Facebook: Facebook.com/UnitedWholesaleMortgage/?fref=ts
Web site: UWM.com
A superstar in the mortgage industry, Danny Marogy is currently United Wholesale Mortgage's top-producing account executive and has led the way for the past five years. Danny is a seasoned UWM veteran—experience, knowledge and elite service have catapulted his career. He takes pride in providing industry-leading client service, training and exclusive tips and tactics to his clients to cultivate their growth. With Danny's support, his broker and correspondent clients continue to exceed their business goals.
---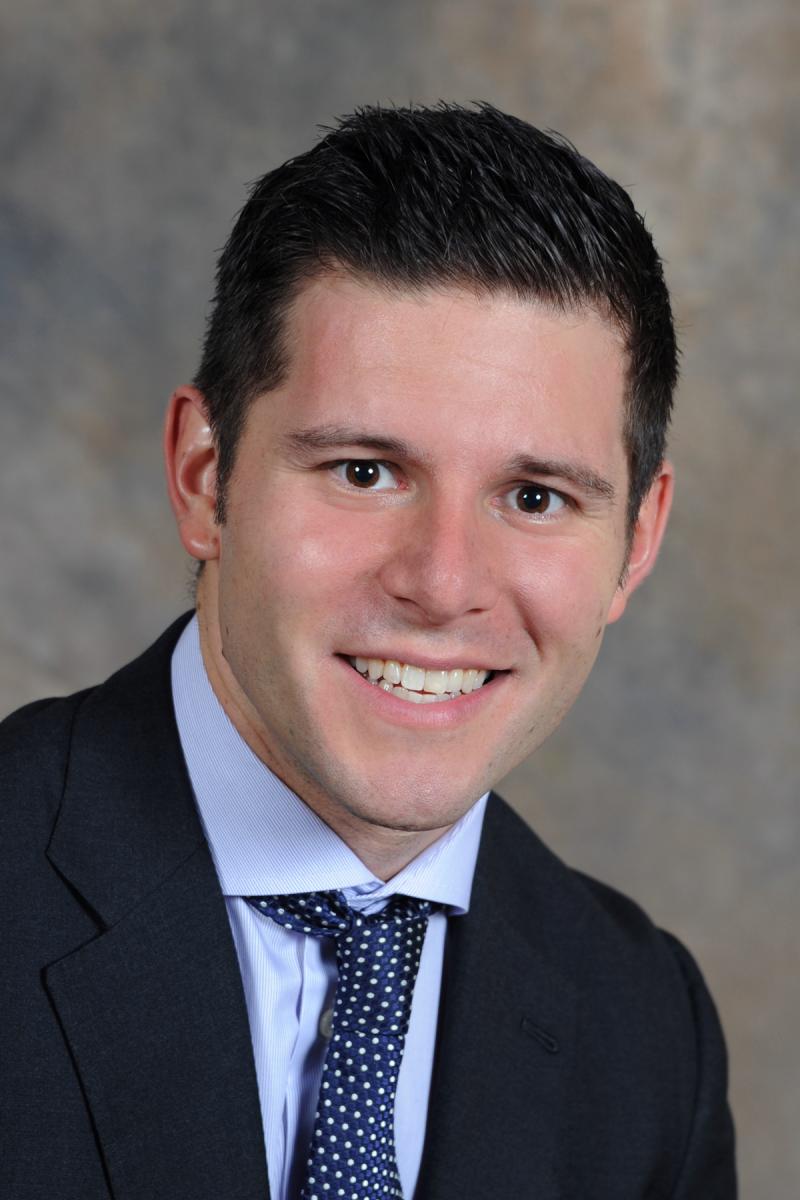 Michael Middleman
Vice President
Freedom Mortgage Corporation ♦ Mt. Laurel, N.J.
Web site: FreedomMortgage.com
Michael Middleman joined Freedom Mortgage as a vice president in January of 2013. Prior to joining, Michael gained seven years of experience in public accounting. His current role at Freedom is in corporate oversight and has leadership responsibilities for the corporate finance and analytics teams. Michael also created and oversees Freedom Mortgage's First Flyer Program. Michael graduated from Hofstra University with a BA in finance and accounting, and is a licensed Certified Public Accountant (CPA). In addition, he is currently pursuing his MBA at the Wharton School of Business at the University of Pennsylvania, graduating in May 2016.
---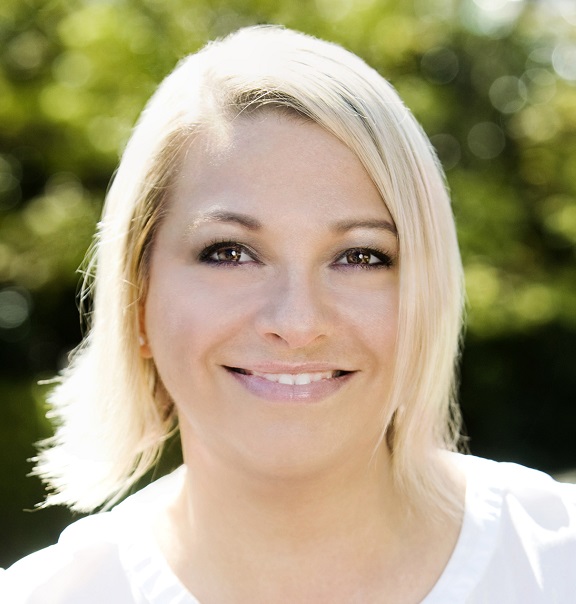 Sara Monzo
Director of Marketing, PNW
Opes Advisors ♦ Seattle, Wash.
Twitter: @saramonzo
LinkedIn: LinkedIn.com/in/SaraMonzo
Facebook: Facebook.com/WhyIchoseOpes/
Web site: OpesAdvisors.com
Sara Monzo is director of marketing for the Pacific Northwest Region for Seattle, Wash.-based Opes Advisors. Sara brings more than 15 years of industry experience to Opes Advisors. Her marketing background with national home builders and real estate brokerage leaders, combined with her experience managing social media efforts for an online retail giant, empower her to accurately target and reach today's diverse homebuyer markets. A native Californian who has resided in the Pacific Northwest for nearly 20 years, Monzo previously served as marketing manager for one of the largest privately-held lenders in the U.S.
---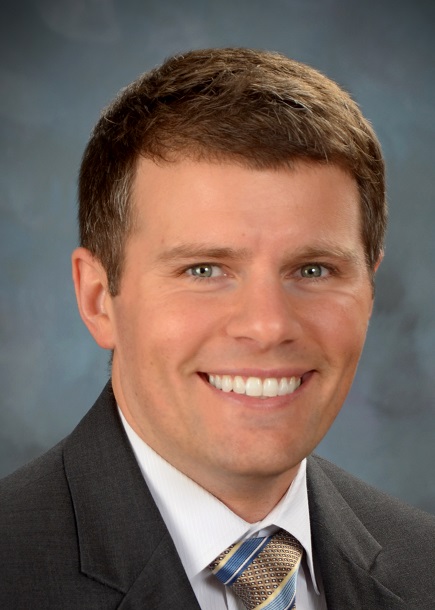 James Morin
Senior Vice President of Lending
Norcom Mortgage ♦ Avon, Conn.
LinkedIn: LinkedIn.com/in/NorcomJim
Web site: Norcom-USA.com
James Morin's commitment to excellence, caring and compassionate style makes up some of his greatest strengths as a leader. His experience in the mortgage industry started in 2001 when he began his career by working on the frontlines as a loan officer before climbing the ladder to become an executive prior to landing at Norcom Mortgage. Norcom capitalized on James' experience and knowledge to help expand their team. In his six years at Norcom, he has grown the company into a regional powerhouse licensed in 23 states, which is now a Fannie Mae and Freddie Mac Seller/Servicer, as well as a Ginnie Mae issuer.
---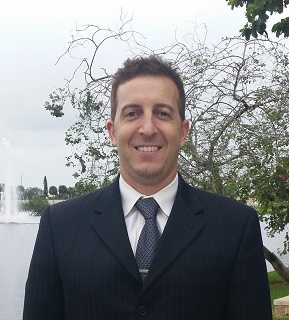 Kevin Peranio
Regional Vice President, East Coast
PRMG ♦ Plantation, Fla.
Web site: PRMG.net
Kevin Peranio has been in the mortgage banking industry since 2001 at First Magnus as an account executive. From 2004-2007, Kevin was the Southeast regional manager over the top territory at FMFC with a team of 107 people. Kevin served as COO at North Star Lending for three years. As part owner, he and his team serviced loans with Fannie Mae, creating a $330 million portfolio. For the past five years, Kevin has helped build the Eastern region of PRMG, overseeing wholesale, retail and correspondent sales and operations. Currently, there are approximately 400 people in his region.
---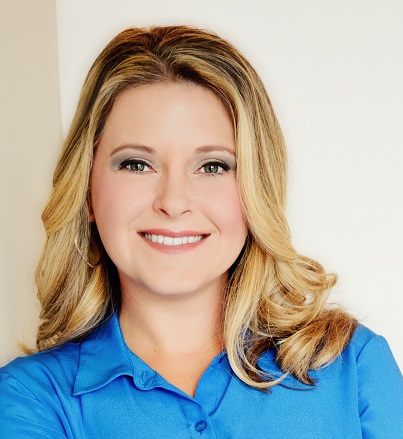 Joni Pilgrim
Director of Sales and Business Development
Nationwide Appraisal Network ♦ Oldsmar, Fla.
Twitter: Twitter.com/NationwideAMC
LinkedIn: LinkedIn.com/in/JoniPilgrim
Facebook: Facebook.com/Nationwide-Appraisal-Network-234693033326390/
Web site: Nationwide-Appraisal.com
Joni Pilgrim is a founding partner of Nationwide Appraisal Network (NAN). Since beginning the company in 2004, Joni's goals and visions have always prevailed … building a dynamic team of appraisal management professionals, embracing and promoting significant company culture and embedding deep roots in her local community. As a leading business owner in a women-owned and award-winning AMC, Joni's dedication to her team and community are positively unrivaled. In 2016, NAN is slated to change the appraisal world through technology and collaboration. In her spare time, Joni enjoys spending time with her family, paddle boarding and volunteering.
---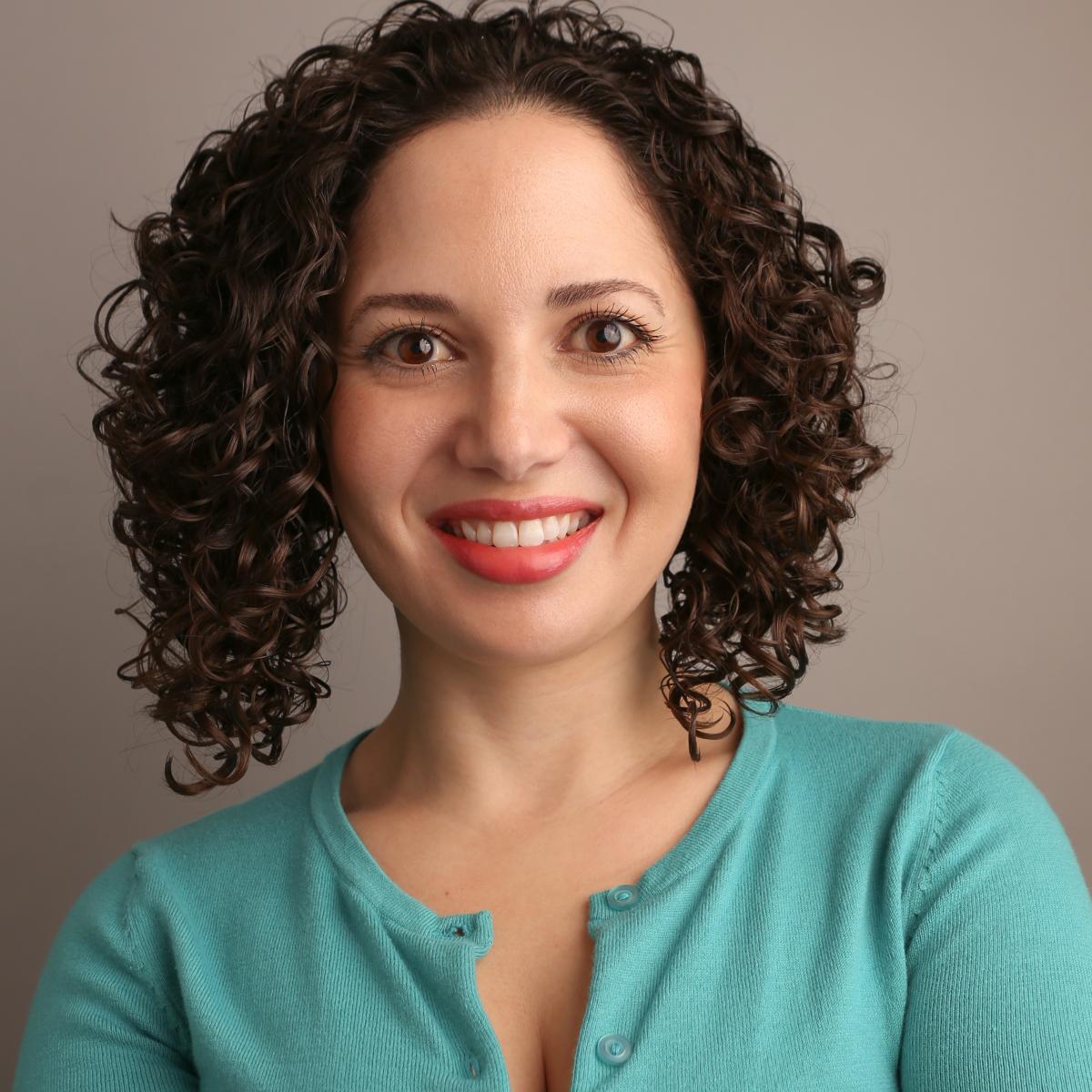 Ronya Rjiale
Senior Vice President of Operations
Parkside Lending ♦ San Francisco
Web site: ParksideLending.com
Ronya Rjaile joined Parkside Lending in 2007 and has more than 15 years of mortgage industry experience. In 2009, she was promoted to operations manager and she became senior vice president of operations in early 2015. Ronya expanded Parkside Lending's non-delegated correspondent lending platform and is currently responsible for the analysis and optimization of operations in both the wholesale and non-delegated correspondent channels. With a uniquely deep understanding of Parkside Lending's proprietary loan origination system and organizational needs, Ronya works closely with the IT team to create efficiencies and processes to better support both internal and external customers.
---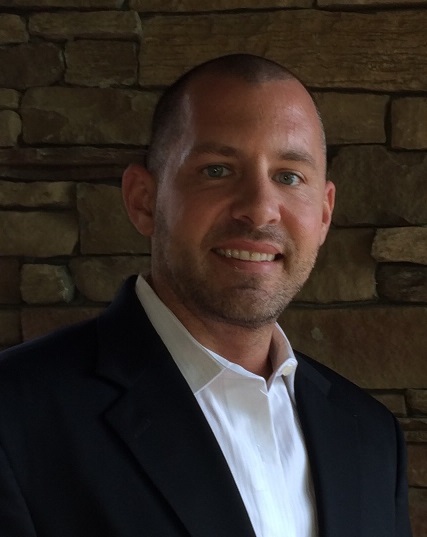 Brad Roche
Mortgage Planner
Element Funding ♦ Charlotte, N.C.
Twitter: @TheMTGPlanner
Facebook: Facebook.com/MTGPlanner
Web site: TheMortgagePlanner.net
Brad Roche, loan originator and mortgage planner for Element Funding in Charlotte, N.C., has been a loan officer for 21 years and has been ranked as one of the top one percent of all mortgage originators in the U.S. by Mortgage Executive Magazine from 2012-2014. He is a best-selling author and has a weekly radio show that is broadcast in the Carolinas on CBS, FOX and ESPN. He is also a national sales trainer and offers his marketing expertise. Brad is widely known as "The Mortgage Planner."
---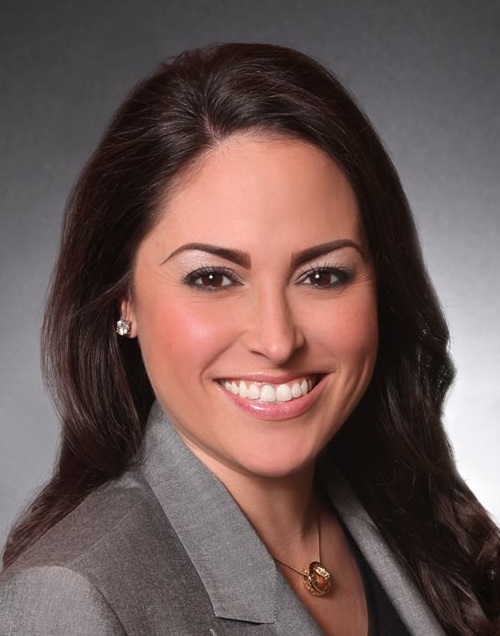 Evangeline Scott
Certified Mortgage Planner
Alpine Mortgage Planning ♦ Folsom, Calif.
Web site: TeamScottLoans.com
Evangeline Scott is known for her "Get It Done" approach to business and providing outstanding service. Her experience, honesty and hands-on approach is an asset during every transaction and shines through with each client she helps. Evangeline is committed to helping people achieve homeownership. She has always been a top producer, but that is not what drives her. She loves what she does, the relationships she builds and the impact she is able to have in peoples' lives ... one loan at a time!
---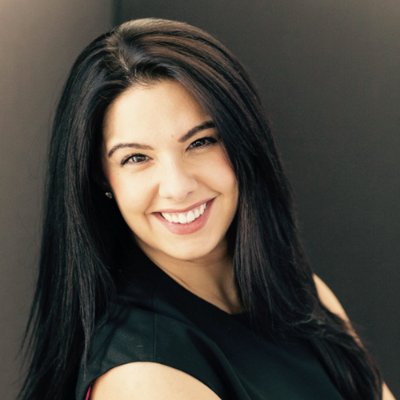 Jacqueline Sendra
Mortgage Loan Originator
Residential Home Funding ♦ Syosset, N.Y.
LinkedIn: LinkedIn.com/in/JacquelineSendra
Web site: RHFunding.com
Jacqueline Sendra has been a mortgage loan originator since 2004 and is licensed by New York State to teach real estate and finance education. She is passionate to help others grow, develop and achieve their dreams and goals. Jacqueline offers homeownership education classes to inspire and empower Long Island and the boroughs of New York City. Jacqueline always has a team-focused attitude which has helped her become a top originator within her company.
---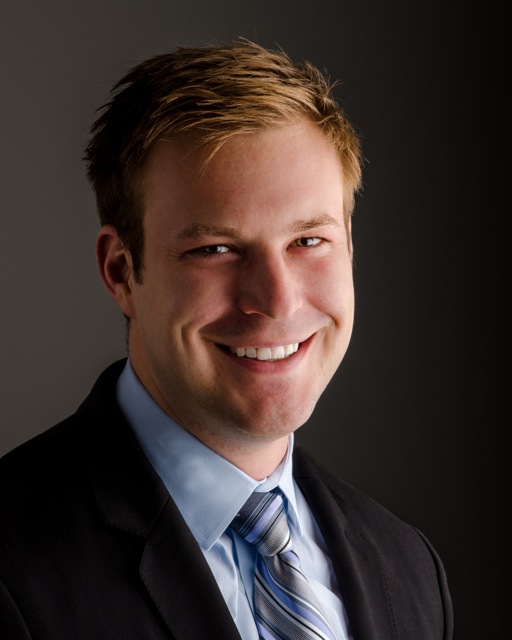 Matthew Skas
Senior Mortgage Advisor
Peoples Home Equity ♦ Oak Brook Terrace, Ill.
Facebook: Facebook.com/LOMattSkas
Web site: PeoplesHomeEquity.com
Matt Skas is in his sixth year in lending. This is his second year being featured in National Mortgage Professional Magazine's 40 Under 40 list. Matt specializes in adding value to his agents and fellow loan officers by staying ahead of the technological curve. Last year, Matt partnered with 40 Under 40's Daniel Andersen. Together, they do monthly updates with videos of "Lending Lingo" They have also done more units than any person or team at Peoples Home Equity.
---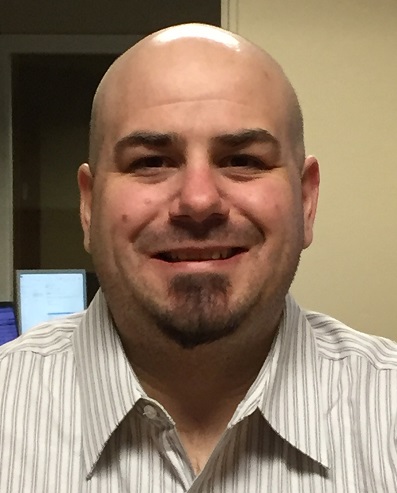 Curt Snow
Vice President of Operations
TagQuest Inc. ♦ Medford, Ore.
Web site: TagQuest.com
Curt Snow started with TagQuest Inc. in 2005 as a 23-year-old not knowing much about the mortgage industry. Today, Curt is vice president of operations at TagQuest with 10 years of experience in the industry, and has a vast knowledge of data and compliance. In 2015, TagQuest was named one of "Inc. 5000's Fastest Growing Companies." Born and raised in Southern Oregon, in his spare time, Curt enjoys the outdoors, playing golf, and spending time with friends and family.
---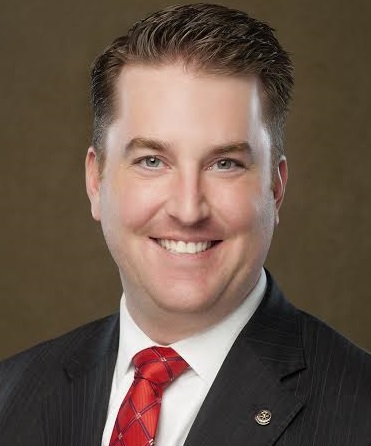 John G. Stevens
Vice President of Business Development
Mountain West Financial Inc. ♦ Sandy, Utah
Twitter: Twitter.com/JohnGlenStevens
LinkedIn: LinkedIn.com/in/JohnGlenStevens
Facebook: Facebook.com/JohnGStevensUtah/?ref=hl
Web site: MWFInc.com
John G. Stevens currently serves as vice president for NAMB—The Association of Mortgage Professionals. He just finished a three-year term as president of NAMB+. John is active in his local Rotary Club in Pleasant Grove Utah, and serves as an Honorary Colonel in Pleasant Grove as well. He is passionate about the mortgage industry and was just named NAMB Mortgage Professional of the Year for 2015. A month later, he received the UAMP Mortgage Professional of the Year for 2015 as well. When he is not helping with loans, he is enjoying quality time with his family.
---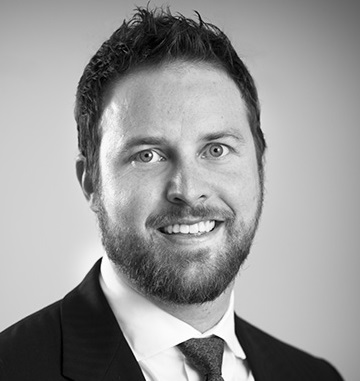 Jon Tallinger
Vice President of Sales & Marketing
Class Appraisal ♦ Birmingham, Mich.
LinkedIn: LinkedIn.com/profile/view?id=AAIAAABkSjYBjcrYhUX_0h8vfpVGHRDPSqnZmEk&trk=nav_responsive_tab_profile
Web site: ClassAppraisal.com
Jon Tallinger started Class Appraisal as its first employee in 2009. Since then, the company has become one of the top nationwide appraisal management companies in the industry. Jon is in charge of Class Appraisal's growth and expansion. Class is currently working with four of the top 10 wholesale lenders in the country. Through improved technology and streamlined processes, Class Appraisal has an aggressive plan to grow production by over 50 percent in 2016, while continuing to offer the best service levels in the business.
---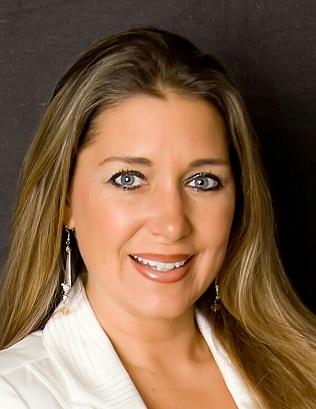 Stacie Jo Taylor
Branch Manager/Senior Loan Officer
Movement Mortgage ♦ Savannah, Ga.
LinkedIn: LinkedIn.com/in/StacieLoans
Web site: StacieTaylor.com
Stacie Jo Taylor has been a mortgage loan officer for more than 14 years now in Georgia and its surrounding states. She is a wife and a mother of four beautiful daughters. Stacie is with Movement Mortgage, where they share the same interest with her in supporting communities and building the American Dream. Stacie loves what she does and plans to build a team. She is currently licensed in Georgia, South Carolina, North Carolina, Virginia, Kentucky, Florida, Alabama and Colorado, and plans to expand more. Additionally, she is also a consecutive Gold Award Winner by the Mortgage Bankers Association of Georgia (MBAG) and a Summit Circle Gold Award Winner for New Home Residential Loans.
---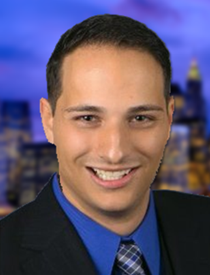 Matthew VanFossen
Chief Operating Officer
Absolute Home Mortgage Corporation ♦ Woodland Park, N.J.
Web site: MatthewV.AHMCLoans.com
Over the past decade Matthew VanFossen has built a reputation as an expert in centralized management, as he has successfully built and managed multiple entities in a multitude of industries including mortgage, real estate, insurance and technology. With a combination of his creativity and technological skill set, Matthew is responsible for all of AHMC's custom marketing material (both digital and print), corporate and branch websites, investor presentations, logo integration, internal corporate newsletter as well as the overall corporate appearance and brand maintenance. Responsible for AHMC's ever-growing branch platform, Matt has developed an easy-to-use and efficient environment that is attractive to both current and prospective branches of AHMC. With strong production, easy & accessible training, custom system integrations and frequent webinars branch approval, management and growth have become a seamless process under Matt's leadership.
---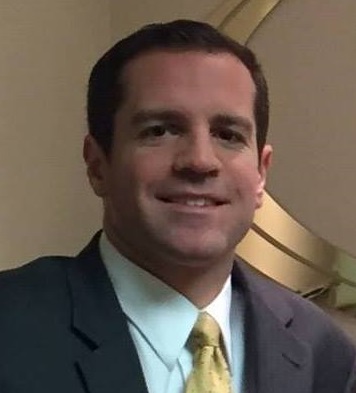 Jeff VanNote
Mortgage Loan Originator
Jersey Mortgage ♦ New York & New Jersey
LinkedIn: LinkedIn.com/profile/view?id=AAIAAACMh00BSlyplRDMJbT3axqTlfhrmOTu4Hs&trk=nav_responsive_tab_profile
Web site: JerseyMortgage.com
Jeff VanNote has been around the mortgage business since the day he was born. His competitiveness, understanding of people, and drive to succeed has allowed him to develop long lasting relationships throughout the New York and New Jersey marketplaces. VanNote focuses directly on his personal relationships and network to provide a service second to none. With VanNote, you are not just a loan number or a commission check … you become his friend and family of the company. In an industry that has an average reputation, Jeff has set out to make his reputation the very best. Experience the difference in mortgage lending.
---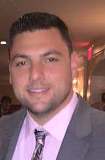 Torrey Weiss
Vice President of Business Development
Peoples Home Loans, a Division of Peoples Home Loans-KS ♦ Morganville, N.J.
LinkedIn: LinkedIn.com/in/Torrey-Weiss-326b3a50
Web site: BankingUnusual.com
Torrey Weiss has always been a successful entrepreneur. Torrey started out with NJ Premier Baseball, recruiting elite high school baseball players nationwide to help showcase their talents to NCAA Coaches and Major League Baseball scouts. Torrey parlayed his eye for talent into a premier mortgage recruiting firm, bringing it to the forefront of the industry before joining Peoples Bank, where he has been vital in the growth of their latest Mortgage Division. Torrey is among the most well-connected mortgage professionals in the industry. His vast network relies on his expertise, integrity, and knowledge of mortgage branch and loan officer opportunities.
---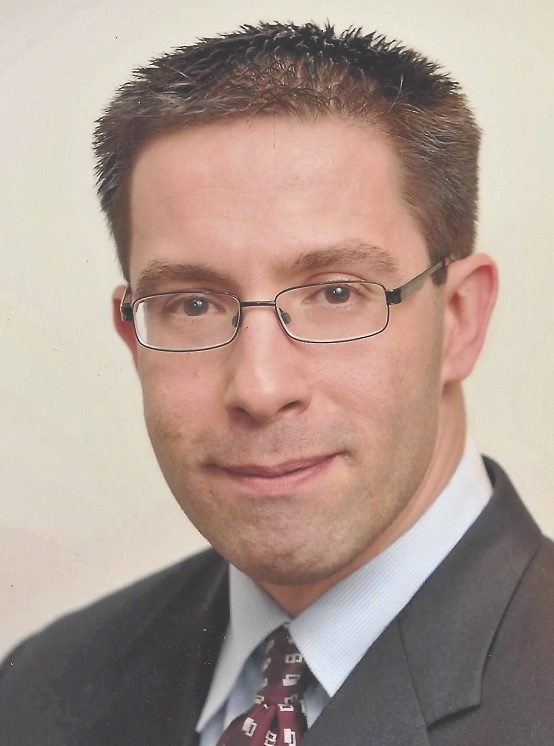 Erik Wind
President
GeoData Plus ♦ Melville, N.Y.
Twitter: @EBWind
LinkedIn: LinkedIn.com/in/ErikWind
Facebook: Facebook.com/GeoDataPlus
Web site: GeoDataPlus.com
Erik Wind is the president of GeoData Plus, a real estate data provider for New York and New Jersey. Erik has a unique blend of expertise, with a background as a software engineer and a real estate practitioner. Prior to GeoData Plus, Erik owned and operated a software and consulting company that created various tech solutions for spaces such as short sale negotiation and property tax reduction services. Erik sits on multiple boards at his alma mater, LIU Post, and volunteers his time working with veterans by helping them bridge the gap from military to civilian work life.
---
---
The Next 40 Mortgage Professionals to Watch …
Due to the numerous submissions we received for the "40 Under 40" list, there are those who are making serious waves in the industry who could not be overlooked. They, like those on the "40 Under 40" list, will be leaders in the industry for years to come, so keep an eye out for the following mortgage professionals  as they continue to shape the industry:
| Name      | Title | Company |
| --- | --- | --- |
| Natalie Abadir | Senior Vice President of Production | Endeavor America Loan Services |
| AJ Arango    | Director of Branch Analytics & Competitive Intelligence | W.J. Bradley |
| Deric Barnett     | Product Manager, Vice President | Texas Capital Bank |
| Jeff Berg                    |  Vice President of Strategy and Product Management | Clayton Holdings LLC |
| Hope Bucci      | QA Analyst      | Vantage Production |
| James Charlet         | Chief Operating Officer/Owner    | CRE Credit Services |
| John Clerkin     | Vice President  | matchbox LLC |
|   | Chief Strategy Officer Mortgage | Quality Management & Research |
| Casey Crawford                    | Chief Executive Officer | Movement Mortgage |
| Sarah Engstrom                        |  Assistant Vice President, Mortgage Loan Originator | Priority Mortgage Corporation |
| Joshua Erskine                      | Chief Executive Officer | OneTrust Home Loans |
| Amy Flores        | AVP of Corporate Relations | United Northern Mortgage Bankers |
| Doug Foral               |  General Manager | Mortech, a Zillow Group Business |
| Jason Frangoulis             | Senior Vice President, Wholesale Lending Division | United Mortgage Corporation |
| Jason C. Frazier                 | Chief Information Officer  | Mason-McDuffie Mortgage |
| Sean Herrero                | Vice President of Business Strategies, Loan Advisor | RPM Mortgage Inc. |
| Tom Hurst                 | President | StreetLinks Lender Solutions, an Assurant Company |
| Reza Jahangiri       | Founder, Chief Executive Officer  | American Advisors Group (AAG) |
| Bob Jones            | Senior Vice President, Internal Sales Channels & Marketing Campaigns Manager | BBVA Compass |
| Steven Kaufman           | Chief Executive Officer & Founder  | Zeus Mortgage |
| Matthew Keck                       | Regional Vice President of Production | Mountain West Financial Inc. |
| Lisa Lund               | President  | Lund Mortgage Team Inc. |
| Jessica Manna                         | Founder | Mofiya |
| Mike Mirshahzadeh        | Chief Revenue Officer | The Money Source |
| Gracie Morrow                    | Vice President of Sales | Guardian Mortgage |
| Matt Moubray | National Sales Manager | Polaris Home Funding Corporation |
| Adam Neft | AVP Training and Development  | First Choice Loan Services Inc. |
| Joshua Nieves | Mortgage Loan Originator | Residential Mortgage Services |
| Tom Pasckvale | Managing Partner | Top Vine Mortgage Services LLC |
| Christopher Picone | President/Owner | PRS Capital Group LLC |
| Jeremy Potter  | General Counsel & Chief Compliance Officer | Norcom Mortgage |
| Heather Price | Managing Partner & Director of Operations and Marketing | Modern Mortgage |
| David B. Ricketts | Area Manager | Bank of England |
| Parvesh Sahi | Vice President of Business Development  | Ellie Mae |
| Kimberly Smith | Senior Vice President, Wholesale Division | American Advisors Group |
| Luke Tomaszewski | CEO/Chief Appraiser  | eValuation ZONE Inc. |
| Erika Vaughn      | Director of Client Relations & Governance | GuardianDocs, a Division of LenderLive |
| Joe Welu       | CEO | Total Expert LLC |
| Jonathan Yosha | Senior Vice President of Secondary Marketing | matchbox LLC |
| Rudy Zabran | Managing Director of Client Services | Opus Capital Markets Consultants LLC |