What is Slowing the Adoption of Digital Transaction Management in the Mortgage Industry?
In her mid-20s, my daughter pays a variety of bills and expenses that you would expect for someone launching a new life of their own. What may come as a surprise is she has never been into a bank and among her peers, she is far from alone in avoiding them.
More than 75 percent of Americans between ages 18 to 44 say that mobile functionality is already vital to today's current banking environment, and some estimates indicate that more than half of homebuyers complete their initial mortgage applications online. In today's increasingly digital landscape, how quickly lenders can move their borrowers through the entire mortgage process can be the difference between helping secure the home of their dreams and losing their clientele.
With consumers showing clear preferences to interact digitally—and knowing the return-on-investment (ROI) for those offering a digital mortgage process—why is adoption so slow?
While I have spent most of the past 30-plus years understanding, developing and evangelizing the legal and technical requirements of how to successfully execute electronic mortgages and other digital transactions, the fact remains that most of the challenges to adopting these new processes remain social and psychological. 
I see the following as three main hurdles standing in the way of full digital adoption:
1. Inertia
Change is simply hard. A fully-digital mortgage process requires all lending and banking partners to buy in and agree to their own digital transformation. Shifting the processes of five different companies, to properly ensure the compliance of each piece, requires effort and a true willingness to adapt.
This process revolution will always face opposition, as digital adoption is as much a cultural change as it is a literal operational change. While transformation across entire companies is not an easy feat, one of the first hurdles to its acceptance is disregarding the notion that digital capabilities require complex environments and infrastructures.
2. Layering
Mortgages have dozens of steps and rounds of paperwork—so when a few of these steps are accessible digitally and a few are only offered in physical form, problems arise. Using a hybrid electronic processes slows overall adoption because the layering of formats requires additional effort to make the pieces of the mortgage puzzle fit, rather than enabling a seamless process.
Unfortunately, most lenders still use these hybrid processes that pair together paper and digital. While this may work for a low-volume settlement office, replicating that process is nearly impossible with large volumes; and lacks a full chain of custody across the loan process.
3. Confidence
In some industries, there is a lack of confidence in the security of digital processes. While there may still be skepticism around turning to technology for highly-sensitive processes, the fact is that technology adds layers of security that paper processes simply cannot offer.
For example, in the paper world, someone can take a loan document, forge a signature and claim to have the originally executed document. However, with digital mortgages, parties can easily prove that the original document never left the system, therefore any other documents are forgeries or copies.
This is accomplished through a robust audit trail equipping assets to show who, what, when and why documents are accessed, modified or viewed. This record of any action taken within valuable documents secures consumers' futures and livelihoods in ways the standard process is simply incapable of doing.
Regardless of the hurdles lenders and financial institutions face when deciding whether to go digital, they do not nearly outweigh consumers' demand and the numerous operational benefits of making the transition to fully-digital processes.
And those within the industry agree. The CEO of Quicken Loans and the new chairman of the Mortgage Bankers Association (MBA) Bill Emerson recently affirmed this notion. "You have an opportunity to gain market share if you interact with people the way they are comfortable interacting," Emerson said.
Throughout the industry, mortgages need to grow in their capabilities to meet the demands of a fast-paced digital world, while helping those facilitating them to maintain the integrity of the process and ultimately their market relevance. Full adoption may take time, and may happen in phases, but digital mortgages are unavoidable and the answer to the needs of today's consumers who have come to expect a level of convenience and security that simply cannot be offered through paper mortgages.
---
---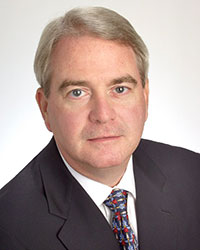 Stephen F. Bisbee serves as president and CEO of eOriginal  Inc., a   provider of digital transaction management (DTM) solutions. Bisbee is a founder of eOriginal and is co-inventor of the eOriginal technologies. He may be reached by phone at (866) 364-3578.
---
---
This article originally appeared in the January 2016 print edition of National Mortgage Professional Magazine.