Millennial Marketing and Follow Up
Technology changes so quickly, it's tough to keep up.  It seems like you buy a phone and it's outdated in six months!
I have to admit; I use my phone and tablet more and more these days than my laptop and it's fun to find ways to use it for my business. It's become essential to have all of the latest and greatest tools to communicate with. I don't know what we did before the cellphone was invented, but I know that in order to keep up, we must think of new, relevant ways to reach our homebuyers.
Here's the good news: Finding uses for these tools in real estate marketing and follow up is fairly easy. If you're one of the few that does use it, then it's one more way for you to differentiate yourself from the pack. Very soon Millennials, Gen X and beyond will be your target market as many of the Boomers have bought their last home. So bringing in and keeping up with technology will be a definite advantage for you.
Now with that said, I don't want you to go so far as to think your relationship will begin and end with emails, texts and phone conversations with these buyers. They still are first-time homebuyers and excited to be buying their first home. So I propose blending in a few ideas to use technology and apps for marketing, efficiency, follow up and saving time, but also mixing in some good old nostalgic ways to celebrate the different stages of homeownership.
Video and picture ideas
Sometimes the simple things are the best. In the case of video, if you can walk through a home, you can video the home. Then you can give the video to your client as a gift. If you video in a video e-mail app, like eyejot, then it will have your branding and when they repost it to Facebook or social media of any kind, it will have your name and company on it. The same goes for pictures you take with your phone. Use a watermark app to brand it, before you send it.
In the case of new homes, you can shoot the home each time you go out to the community and give the homebuyer a picture/video that has your branding. Again, if you have a branded e-mail video message app, you can shoot a video of monumental type things that occur when a home is being built, like a roof going on, front yard going in, kitchen countertops, flooring … all of those things are important to a buyer and give as an ongoing gift throughout the loan process.
I have added some photo organizer apps and altering apps that you will need if you decide to do collages, postcards and video as you will have many photos to keep track of.
One fun idea is to have a team video you send out for follow up. In this case, you shoot a video of your team doing fun things to introduce themselves to the clients and you keep it as one of your standard follow up e-mails that goes out in the beginning of all transactions. You could do the same with e-mails that explain the do's and don'ts of getting a mortgage; that could be done on video and sent out as a second video marketing piece. On that same note, you should be sending video e-mails of approvals and loan status just to keep your face in front of the client. In closing and using this same idea, you can utilize a fun video not only using your staff to celebrate the closing of their home but asking for referrals. You can do this in many ways all through video and it is easy to send out over and over again. You will need to create a YouTube channel to upload the video so it's easy to put in an e-mail or again eyejot or any other video e-mail program, makes the sending part easy! The same applies to market updates and even occasionally blog posts having your face talking in a video from time to time is a nice break. Interview your secondary marketing guy, your underwriting and talk about relevant things buyers want to hear about. Talk to them in their language, video it on your video e-mail and post it to your blog. Then, feed it out to all of your social media channels and database of buyers to really get a big bang for your marketing buck. The best news is; you won't spend a dime!! Speaking of blogs, if you want some great sales tips like you are getting here, take a peek at my blog, TheQueenOfSales.com.
Even Millennials like nostalgia
Now finding ways to celebrate their special moment is the key to getting referrals. Another simple idea is to have a ribbon cutting ceremony for your buyers at each closing. Again take tons of video and pics and send as closing gifts for your buyers to post to social media and keep as memories. Ribbon is inexpensive and so are scissors, but it's the celebration of the moment that counts. This is where the nostalgic comes in! Whether they are Millennials or not, they are still excited to be buying a home, so help them celebrate that.
Speaking of nostalgia and closing gifts, I love PersonalizationMall.com for doormats, address flags, blankets, coffee mugs, picture frames, you name it, they will customize it for your new buyers and make them feel welcome in their new home. They are fast, affordable and easy!
There are a lot of simple, easy ways to help celebrate the dream of homeownership and make memories for your buyers.  Social media can be an amazing tool for referrals and getting the word out, about what you do and how well you do it. So make sure to brand everything you send or don't send it. Use some of these apps to streamline these simple new ideas.
Here are 30 apps that mortgage professionals can use and examples what they do:
1. HAIKUDECK: Realtor or Buyer Presentation on your iPhone or pad (haikudeck.com).
2. SHOWPAD: Sales presentation software, that's simple, secure, and scalable to any device (showpad.com).
3. PHOTOSYNTH: Capture real estate, models and build outs in amazing resolution and full 3D (photosynth.net).
4. REMINDERS: Reminder and to do lists (play.google.com/store/apps/details?id=com.ToDoReminder.gen&hl=en).
5. MAIL CHIMP: Contact management system, they have a free version (mailchimp.com).
6. WAZE: Real-time traffic to avoid accidents and traffic delays (waze.com).
7. AROUND ME: Tells all restaurants, stores, hospitals, banks, shopping around your location (aroundmeapp.com).
8. HOMESNAP: Allows you to aim your smartphone at a home for sale and snap a pic and it will give you the price and details. If you are a licensed real estate agent you have access to entry details and MLS Agent data as well (homesnap.com).
9. INK: Mail one of kind greeting cards from your phone (sincerely.com/ink).
10. POSTAGRAM: Sends personalized postcards add a pic of their house (sincerely.com/postagram).
11. BOND: Sends handwritten cards with great writing (bond.co).
12. MAIL TRACKER: Allows you to see if someone has opened your e-mail (mailtrackerapp.com).
13. EYEJOT: Branded, e-mail video messages (corp.eyejot.com).
14. FOLLOW UP THEN: Reminds you to follow up in a very cool way (followupthen.com).
15. CIRCLE BACK: Uses a data engine to help keep your connections valid and alive (circleback.com).
16. SCANBIZCARDS: Best in the business card scanning and CRM export (circleback.com/apps/scanbizcards).
17. CLEAN UP SUITE: Brings new levels of customized control to your address book (circleback.com/apps/cleanupsuite).
18. IF THIS THEN THAT: Sends your social media feed to over 160 channels (ifttt.com).
19. SITEGEIST: Provides interesting data about the surrounding area: average age of residents, average temperature, area trends, and popular nearby places (sunlightfoundation.com/blog/2012/12/13/sitegeist-uncover-the-data-around-you).
20. INSTAQUOTE: For watermarking photos before sharing (itunes.apple.com/us/app/instaquote-add-text-captions/id551012097?mt=8).
21. DASHLANE: Saves all of your passwords and secured digital wallet (dashlane.com).
22. KEY ME: Saves a copy of your home key … a great gift to give a buyer (key.me).
23. GENIUS SCAN: Tablet and phone scanner (thegrizzlylabs.com).
24. STOREHOUSE: Combines photos, video and text into a home's build story (storehouse.co).
25. DROPBOX: Simple way to store and send large documents, video, photos in the cloud (dropbox.com).
26. DRAGON: Dictation tool (nuancemobilelife.com/apps/dragon-dictation).
27. PSEXPRESS: Photo shop picture alteration and touch up (itunes.apple.com/us/app/adobe-photoshop-express/id331975235?mt=8).
28. EVERNOTE: Total organizational app, recording and note-taking (evernote.com).
29. PHOTO MANAGER PRO: Organizes photos for sharing (appadvice.com/appguides/show/photo-organization).
30. INSIGHTLY: CRM app to call, e-mail, text message and map your shared Insightly contacts. Add, update and assign tasks. Manage contacts, opportunities and projects. View emails shared by others in your team (insightly.com).
---
---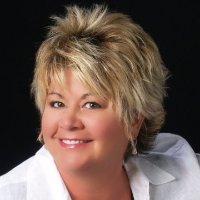 Shirleen Von Hoffmann is national director of the Builder Group and vice president of Summit Funding. She may be reached by phone at (866) 600-3343 or e-mail SVonHoffmann@SummitFunding.net.
---
---
This article originally appeared in the June 2016 print edition of National Mortgage Professional Magazine.