How to Create a Facebook Fan Page … The Right Way
If you are trying to use social media to build your mortgage business, the question is no longer, "Why I should create a Fan Page on Facebook?" You know you need a Fan Page. The question now is how?
I help loan officers create Facebook pages all the time, and although creating a page is relatively simple, there are a few areas where people routinely get stuck. Never fear—I will walk you through the steps and point out the obstacles along the way.
Getting started
The first question I usually get is: "Why use a Fan Page instead of my personal page?" Well, because Facebook says so! Actually, when you created your personal Facebook profile, you checked off "Yes" to Facebook's terms and conditions, which states, roughly, "I agree to not solicit business on my personal profile." Facebook will enforce this—ask the hundreds of real estate agents and others who have had their profiles shut down for business solicitation. On the other hand, do you really want consumers looking through your personal images and friends list? It's best to keep your personal page to yourself for safety.
Before you can create a Fan Page, you need a personal Facebook profile. The profile can be completely blank if you like, but you need one in order to create a page. Rest assured, your personal profile will only viewable by you and any page admins that you add. By the way, it's best to create a Fan Page on a computer, as the process is slightly different on a mobile device.
First, log into Facebook, go to Facebook.com/Pages and click "Create Page." You'll be asked to choose a category. Many loan officers get stuck between "Local Business" or "Company/Organization." My recommendation is if you work for yourself and have one location, choose "Local Business." If you work for a company and with multiple locations, choose "Company/Organization." You can change this later if necessary.
Next, there is a second category to choose on a drop-down menu. Unfortunately, there is no Mortgage Company or Mortgage Broker option, so "Bank/Financial Institution" usually fits best.
Next, choose a "Company Name." This is the name that appears on your page cover. Facebook says the title should match the name of your business or brand. However, in the mortgage business, it is a little trickier than that. If you name your page with the name of your company and then leave that company, you may or may not get to change it again. My recommendation: Use your name and your NMLS#. You'll never have to change it, even if you leave your company.
Next is the easy stuff. You get to write a short note about yourself and your company, add your Web site, profile photo, add your page to your favorites section, and configure your preferred audience.
A note about your profile photo … this image will appear on your page and in all your comments, posts and ads, so make sure it's a good one. If you have a marketing department, ask for your photo sized for Facebook, which at the time of this writing, is 180x180 pixels.
You'll need a cover image for your page, too, but make sure you have the correct size. If it's not, Facebook will stretch the image to fit, and that is an unprofessional look. Currently, cover images are 851 x 315 pixels, with a preferred maximum file size of 100KB.
Once you've done these things, congratulations! Technically, you have a page—but you're not done yet. Take the quick "tour" of your page that Facebook will give you, then we have some work to do.
Playing it safe
These days, loan officers need to be mindful of compliance—especially on social media. Making sure your NMLS# is visible in the page title is important. But you'll also need to display the following information on your page, preferably on the "about" tab in the page information section, which has a long description field to use: The company name, the company NMLS#, your name, your licensed title and your NMLS# (again).
Make sure the licensed address is listed, not your address. Also make sure your work email and work website are listed, not your personal information. Your cellphone is okay though. If your company requires extra disclosures, make sure to publish those up as directed.
If you chose "Company/Organization" as a category, you have other options to add or ignore. You can add the company mission, founding date, hours, and three additional descriptor words. Filling in this information helps search engines find you more easily, and gives the consumer more to read about you.
You'll also create a User Name. This becomes your Facebook URL, which you can market so people can find you. You can only change your User Name once, so choose carefully. Again, I would not use a company name.
Facebook keeps adding options to help users manage their page and grow their audience. Take a look through your page settings at the top right of your page. Note that there are options for photo tagging, profanity filters, messaging, reviews, page roles, your preferred audience, ads, notifications, insights and more. Spend some time adjusting these settings to your preference.
Don't forget the little things
In the general menu, there are a few things you shouldn't overlook. For example, do you want others to be able to post images and comments to your page? Do you have reviews turned on, so visitors can read all your awesome testimonials? Do you want to let others to tag you in their posts, or agents or other people to tag your page? This can give you more visibility and help with page promotion.
Should you allow messaging on your page? This feature is sometimes tricky. On one hand, consumers might be turned off if they cannot message you. However, if you can't answer right away, that can also have a negative effect. My recommendation is to turn on messaging, but configure it to have automated responses go to the person messaging you.
The first way is to enable the "away assistant," which generates an automated message after hours or when you are not online. The second way is to turn on instant replies. This gives the consumer a customized note that says you have received their message and need some time to respond. When someone messages your page, you'll get a notification on your computer or phone that there is a message waiting. You can also delegate the task of responding to another admin on your page.
The "Call-To-Action" button is a fairly new feature, located on your cover image. Do you want visitors to apply online? Call you directly? Watch a video? Use the step-by-step process to create a button, which you can promote with an ad.
Make sure notifications are turned on so you know what is going on with your page, and turn on "Similar Page Suggestions" (under "General Settings"), so your page shows up as a suggestion when similar pages to yours are liked. Also, share your page with everyone on your Facebook friend list, and ask them to like and share it. You can even import email contacts and send them a note asking them to like your page.
Most importantly, make sure to post something interesting daily and respond to all comments. Invite discussion–Facebook is, after all, a social network!
If you are looking for more things to learn about as you develop your page, try diving into videos (including live video) published posts, or advertising by "boosting" posts and creating ad campaigns. You can also publish offers and create events.
With Facebook, as with social media in general, there is always something new to learn. But while creating and maintaining a Facebook page can seem like a daunting task, it really isn't—and just a few minutes a day can have a big impact. I've seen loan officers transform their business using Facebook and social media in general. Why not you?
---
---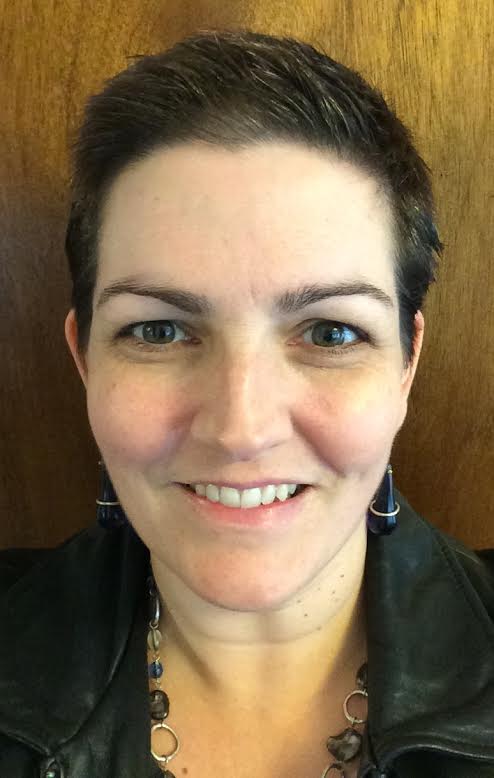 Maureen Cioni is social media manager for Danvers, Mass.-based Mortgage Network Inc. A marketing and communications expert with 20 years of experience in the mortgage industry, Cioni is responsible for promoting Mortgage Network Inc. through social media, as well as providing social media training for loan officers and expanding the company's Web presence. She may be reached by e-mail at MCioni@MortgageNetwork.com.
---
---
This article originally appeared in the July 2016 print edition of National Mortgage Professional Magazine.