Anger and Adoration Directed at Cordray in Congress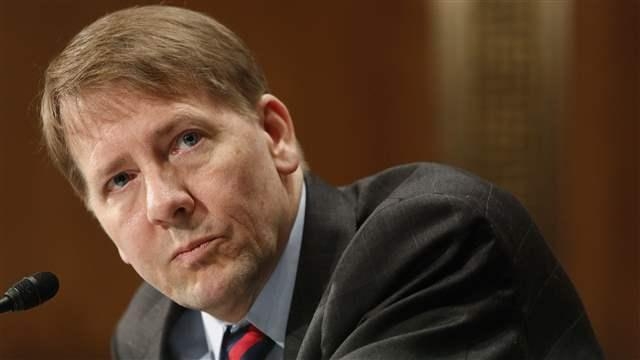 First, the rough stuff: Rep. Jeb Hensarling (R-TX), the committee's chairman, greeted Cordray—who was delivering the CFPB's Semi-Annual Report to Congress—with undiluted hostility. In his prepared remarks, Rep. Hensarling made it clear immediately that he was not a fan of the CFPB chief.
"Mr. Cordray, I know that you are here at our committee's invitation for a statutory appearance, but I'm otherwise surprised to see you here in that, as you well know, there have been many press reports saying that you would have otherwise returned to Ohio to pursue a gubernatorial bid," he said. "Perhaps the rumors of your political aspirations are greatly exaggerated. On the other hand, I am also surprised that you are here because, as you are well aware, the President under the PHH case can dismiss you at will. Under Dodd-Frank, you can be removed for cause. Either way, I believe the President is clearly justified in dismissing you and I call upon the President—yet again—to do just that, and to do it immediately."
Rep. Hensarling also accused the CFPB under Cordray's leadership as being an entity that "has acted unlawfully, routinely denied market participants due process and abused its powers."
"According to researchers at the University of Maryland, as a result of Dodd-Frank and the CFPB, middle-income borrowers not only 'didn't obtain cheaper mortgages, but were cut out of the mortgage market altogether,'" he added. "For all the harm inflicted upon consumers, Richard Cordray should be dismissed by the President."
A very different tune was played by Rep. Maxine Waters (D-CA), the committee's ranking member, who acknowledged Cordray by saying, "I would also like to thank you for your sustained strong leadership, despite unyielding Republican efforts to impede your work, and their unfounded desire to remove you from your position prior to the expiration of your term. The Consumer Bureau has successfully recovered nearly $12 billion for 29 million consumers who have been victim to predatory financial practices. In addition, the Consumer Bureau has handled over a million consumer complaints and has worked diligently to promote clear disclosures and root out bad practices committed by financial institutions. The Consumer Bureau and Director Cordray are doing exactly the job they are supposed to do, and they are doing it well."
For his part, Cordray displayed no umbrage over Rep. Hensarling's comments and no joy over Rep. Waters' statement, and his opening remarks focused primarily on the CFPB's recent financial achievements.