Vacation Home Sales Drop, Investment Home Sales Rise
There were approximately 721,000 vacation home purchases last year, a 21.6 percent plummet from the 920,000 sales level in 2015. Last year's level was the lowest for this sector since the 717,000 mark set in 2013. However, the median vacation home price in 2016 was $200,000, up 4.2 percent from 2015 ($192,000) and the highest since 2006 (also $200,000). Vacation sales accounted for 12 percent of all transactions in 2016, down from 16 percent in 2015 and the lowest level since 2012 (11 percent).
"In several markets in the South and West—the two most popular destinations for vacation buyers—home prices have soared in recent years because substantial buyer demand from strong job growth continues to outstrip the supply of homes for sale," said NAR Chief Economist Lawrence Yun. "With fewer bargain-priced properties to choose from and a growing number of traditional buyers, finding a home for vacation purposes became more difficult and less affordable last year."
On the other hand, investment home sales during 2016 increased by 4.5 percent to 1.14 million from 1.09 million in 2015. Owner-occupied purchases saw a 12.5 percent spike to 4.21 million last year from 3.74 million in 2015, the highest level reached since 2006 (4.82 million). The median investment-home sales price was $155,000, which was eight percent above the 2015 price of $143,500 and the highest since 2005 ($183,500). The portion of investment sales remained unchanged for the third consecutive year at 19 percent while owner-occupied purchases increased to 70 percent from 65 percent in 2015.
"Sales to individual investors reached their highest level since 2012 (1.20 million) as investors took advantage of record low mortgage rates and recognized the sizeable demand for renting in their market as renters struggle to become homeowners," said Yun. "The ability to generate rental income or remodel a home to put back on a market with tight inventory is giving investors increased confidence in their ability to see strong returns in their home purchase."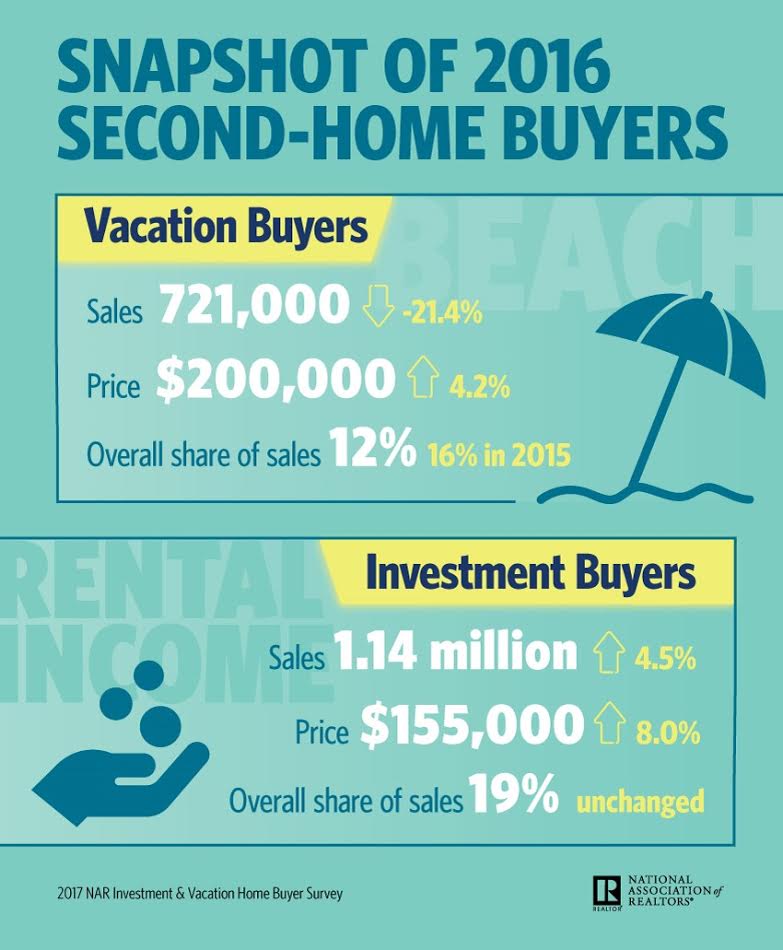 Subscribe to the nmp Daily