LendingQB and Pre App 1003 Partner on Lender Pre-Qual Service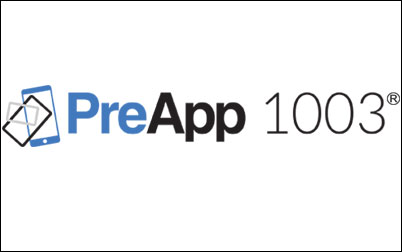 LendingQB
and
PreApp1003
have partnered to integrate PreApp1003's mortgage app into LendingQB's Loan Origination Software (LOS). The integration will provide lenders with a cloud-based user interface that enables borrowers to achieve mortgage pre-qualification through the mobile channel.
LendingQB's integration with PreApp1003 creates new efficiencies for lenders to connect and verify a prospective borrower's information in a streamlined approach. Prospective borrowers can begin the mortgage pre-qualification process through a mobile-first exchange, which alerts the Mortgage Loan Originator (MLO) of the prospective borrower's progress.
"The borrower of the future is increasingly becoming a mobile-first consumer," said Dru Brents, Chief Executive Officer of PreApp 1003. "Lenders who leverage our solution continue to find success in the number of pre-qualifications they receive as well as appreciate Pre App1003's ease of use."
The system also supports the MLO when needing to pull credit, calculate debt-to-income and funds to close. The solution's ease-of-use allows prospective borrowers to securely upload documents, receive conditional qualification letters, and even utilize Day 1 Certainty functionality. All of the information and documents gathered by PreApp1003 seamlessly transfers to the LendingQB LOS, merging the mobile environment with the operations of a mortgage lender via LendingQB's OpenAPI.
"Our lenders appreciate having the option to use the point-of-sale tool that fits their particular business model or workflow," said David Colwell, Vice President of LendingQB Strategy. "Partnering with PreApp 1003 reaffirms our commitment to 'Leaner Lending and Better Borrowing.' Our expertise in APIs and LOS best practices allows us to deliver the best solutions to enhance the lending experience for our lenders and their borrowers."
---