The WOW Benchmark: Top Performers for Mortgage Companies and Loan Officers

Everyone knows customer and employee reviews are among your company's most valuable marketing, recruiting and process improvement assets. According to YouGov, 78 percent of consumers read reviews before making a buy decision and 87 percent of consumers trust online reviews as much as referrals from friends. With so many customers checking your company and loan officers online, it's important to share the voice of happy borrowers and employees everywhere: Facebook, Google, Yelp, BBB and Zillow. SocialSurvey sets new standards, celebrating the best of the mortgage industry for customer and employee satisfaction. Here's how and when …
►February: Top 50 Loan Officers for Customer Satisfaction
►March: Top 10 Mortgage Companies for Customer Satisfaction
►June: Top Mortgage Workplace  
Winners will be published nationally, interviewed for additional spotlight content, receive awards and apparel. You don't need to be a SocialSurvey customer to qualify. For more information, e-mail
[email protected]
.  
Top 50 Loan Officers for Customer Satisfaction
In February, we'll celebrate the best originators for customer satisfaction, and publish articles spotlighting each winner. The Top 50 will be presented with crystal awards and exclusive apparel. E-mail
[email protected]
to enter. All SocialSurvey customers are automatically registered.  
Top 10 Mortgage Companies for Customer Satisfaction
This March, we'll publish the top 30 mortgage lenders—The TOP 10 Mortgage Companies for small, medium and large lenders. To qualify, your company must have an automated way of requesting feedback from all borrowers, a minimum response rate of 40 percent, and include the "likely to refer" (NPS) question. To be considered, e-mail
[email protected]
. SocialSurvey customers are automatically registered.  
Top Mortgage Workplace
Glassdoor reports that potential employees read seven online reviews before forming an opinion about your company. Employee feedback can give you great marketing and recruiting content. For the first time, SocialSurvey will be recognizing the Top Mortgage Workplace. Every company that signs up will be given a free survey. By registering, we will provide free dashboards for our SocialSurvey Employee Well Check product. Please e-mail
[email protected]
to be included.  
SocialSurvey helps companies
Create Wow
by measuring customer and employee sentiment while automating workflows. SocialSurvey turns the voice of your customer into your number one ROI. We help our clients with process improvement, social sharing, third-party reviews, automating complaint resolution, new business creation and recruiting. Contact us to see how we can Create Wow for you!
[email protected]
.
---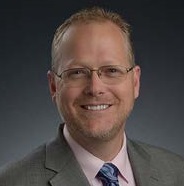 Scott Harris is CEO of SocialSurvey. For 20-plus years Scott has delivered more than a dozen software solution for lenders. His SocialSurvey platform empowers WOW performances in the mortgage industry.
---
This article originally appeared in the January 2018 print edition of National Mortgage Professional Magazine.