Ginger Wilcox Named SVP Marketing for Capsilon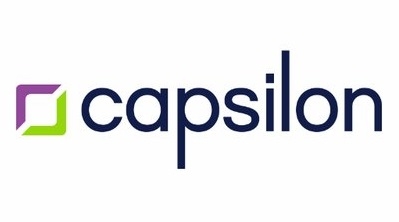 Capsilon
has named Ginger Wilcox as SVP Marketing, where she will be responsible for leading marketing, brand positioning and growth for all Capsilon products. A startup veteran and recognized leader in the mortgage, real estate and technology industries, Wilcox was most recently part of the team that launched digital mortgage startup, Sindeo. As Chief Marketing Officer and Chief Industry Officer, Wilcox led brand marketing, customer acquisition, communications and strategic partnerships.
"Ginger is a proven marketing and growth leader with a track record of success in top-performing mortgage, real estate and software companies and is one of the most-connected people in the housing industry," said Sanjeev Malaney, Founder and Chief Executive Officer of Capsilon. "Her expertise in building strong brands and strategic partnerships in high growth environments will be a tremendous asset as we accelerate our growth in 2018."
Wilcox joins a seasoned and successful management team with significant mortgage, SaaS and FinTech industry expertise, including top executives from Oracle, IBM, iTradeNetwork, and Quantros. Capsilon continues to grow quickly with over 450 team members around the world.