National Mortgage Professional Magazine Presents … The 2018 Account Executive MVP Awards
Behind every great Originator is a team of professionals who educate and inspire Originators to use their loan programs, technology and settlement services. These are the folks who are often forgotten, but remain a crucial piece of the puzzle
in today's mortgage marketplace.
It is with that in mind that National Mortgage Professional Magazine has launched the search for the AE MVPs. These are individuals who do not originate, but support Originators in their role of wholesale lenders, AMCs, mortgage insurance providers, lead providers, marketing service providers, credit and data providers, title companies, etc.
Please join us in recognizing this crop of AE MVPs, as recognized and nominated by their industry peers, for playing a role in advancing the pursuit of the American Dream of Homeownership.
---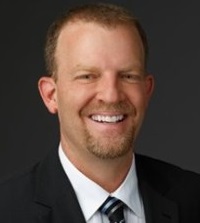 Todd Albrigo
Account Executive
CMG Financial
CMGFi.com ♦ TAlbrigo@CMGFi.com
Todd Albrigo has more than 20 years in the business with the last 10 serving the mortgage broker community in California, Arizona, Nevada, Florida and Hawaii.
---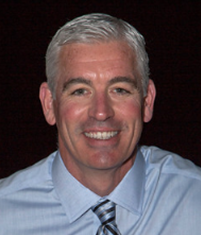 Phil Alsing
Senior Account Executive
Carrington Mortgage Services
CarringtonWholesale.com ♦ Phil.Alsing@CarringtonMS.com
Phil Alsing was born and raised in New York and is a graduate of St. John's University. He is a 25-year industry veteran and has been one of Carrington's top Executives and Circle of Excellence winners for the past three years.
---
Steve Arnold
Account Executive
Angel Oak Mortgage Solutions LLC
AngelOakMS.com ♦ Steve.Arnold@AngelOakMS.com
A seasoned wholesale mortgage professional, Steve Arnold is performance-driven, motivated, organized and competitive, working directly with LOs in helping structure and close non-agency loans.
---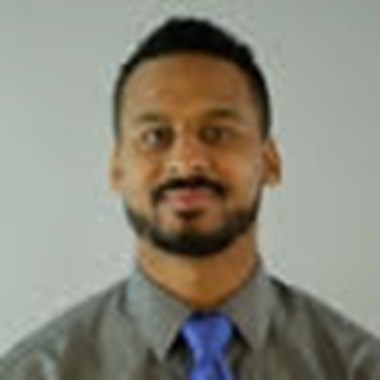 Mackenzie Barrett
Account Executive
United Wholesale Mortgage
UWM.com ♦ MBarrett@UWM.com
Mackenzie Barrett joined United Wholesale Mortgage in January 2016 as an Account Executive. Prior to UWM, Mackenzie served as a Mortgage  Loan Officer for Quicken Loans.
---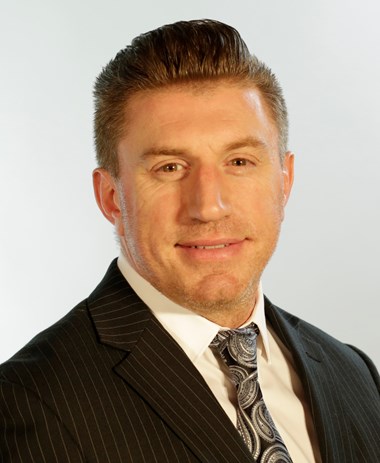 Jamie Bihnam
Team Lead, Senior Account Executive
United Wholesale Mortgage
UWM.com ♦ JBihnam@UWM.com
Jamie Bihnam is one of the most knowledgeable and hard-working Account Executives at United Wholesale Mortgage (UWM), currently ranking as the number two overall producer at the company. A six-year veteran of UWM, Jamie is approaching 6,000 career closed loans.
---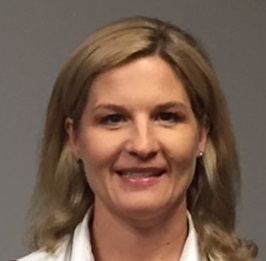 Angie Chadwick
Account Executive
Caliber Home Loans Inc.
CaliberWholesale.com ♦ Angie.Chadwick@CaliberHomeLoans.com
Angie Chadwick has been in the mortgage business for 20-plus years. With Caliber since 2013, Angie has funded more than $885 million in mortgages, helping 4,265 families in that time. An annual Caliber Circle of Excellence Award recipient and top AE for the company's Central Division. Angie was previously with Nationstar for 14years, where she was an award-winning, top producing AE.
---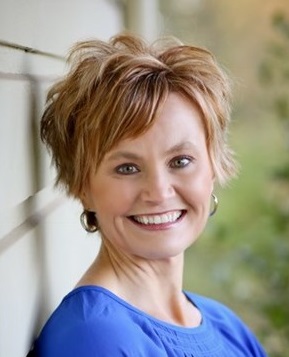 Lori Chrz
Account Executive
Caliber Home Loans Inc.
CaliberWholesale.com ♦ Lori.Chrz@CaliberHomeLoans.com
Lori Chrz has been in the business for more than 25 years and spent her career as an AE at Wells Fargo, coming to Caliber five years ago. Lori had the top AE overall volume in 2017 and is one of Caliber's Circle of Excellence award recipients.
---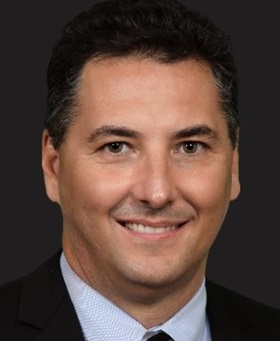 Steve Corn
Account Executive
REMN Wholesale
REMNWholesale.com ♦ SCorn@REMN.com
A 20-plus year veteran of the mortgage industry, Steve Corn has worked for only two companies. He has supported his clients at REMN for more than nine years. He is a seven-time All Star recipient for REMN Wholesale.
---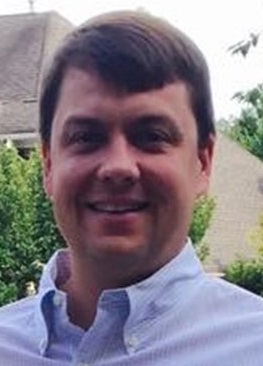 Trent Daniels
Account Executive
Renasant Bank
Renasant.com ♦ Trent.Daniels@Renasant.com
Trent Daniels has been an Account Executive with Renasant Bank since December 2012. Prior to his time at Renasant, Trent served as an AE at Fidelity Bank, Madison Mortgage, MortgageIT and American Mortgage Express.
---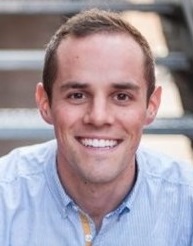 Eric Danielson
Account Executive
Maxwell
HiMaxwell.com ♦ Eric@HiMaxwell.com
Eric Danielson was employee number four of the founding team at Maxwell. Eric has established himself as the top Account Executive  every quarter since expanding the team. Prior to Maxwell, Eric spent three years at Blue Ocean Enterprises in venture capital.
---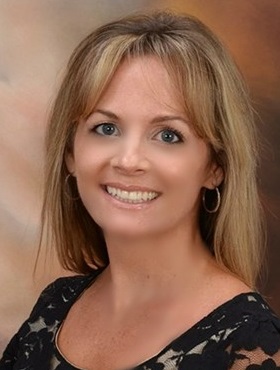 Brenda DiScala
Account Executive
Freedom Mortgage
FreedomMortage.com ♦ Brenda.DiScala@FreedomMortage.com
Brenda DiScala has been with Freedom Mortgage for 11 years, as an Account Executive in the Miami-Broward area. She loves working closely with her partners and Freedom Mortgage each day to help attain all their Happy Homebuyers' dreams.
---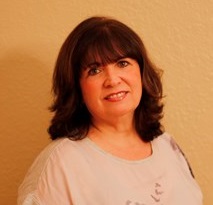 Marcia Escobedo
Account Executive
Caliber Home Loans Inc.
CaliberWholesale.com ♦ Marcia.Escobedo@CaliberHomeLoans.com
Marcia Escobedo has been in the business for more than 30 years, starting as a Retail Junior Processor before transferring to wholesale. She's a top producer with Caliber, and a member of Caliber's Circle of Excellence recipient.
---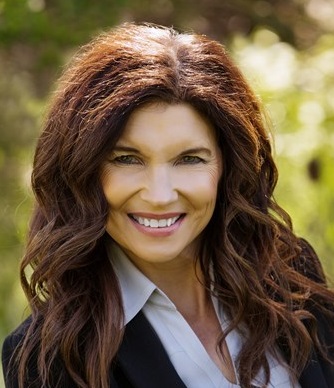 Tracy Evans
Wholesale Sales Manager/Account Executive
Caliber Home Loans Inc.
CaliberWholesale.com ♦ Tracy.Evans@CaliberHomeLoans.com
Tracy Evans is a long-time wholesale veteran, has been an Account Executive with Caliber Home Loans for three years where she is responsible for more than $1 billion in production. Tracy is consistently a top producer and is a recipient of Caliber's Circle of Excellence Award.
---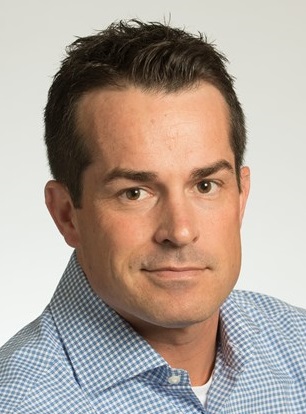 Robb Fordham
Account Executive
loanDepot Wholesale
LDWholesale.com ♦ RFordham@LDWholesale.com
Robb Fordham has more than 15 years of experience in the financial services industry. Before joining loanDepot Wholesale, Robb held positions at New Penn Financial, PMAC Lending Services and Wilmington Finance. He has a BS Degree from California State University, San Marcos.
---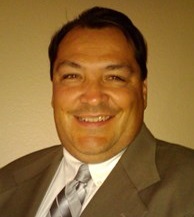 Rocky Gonzales
Regional Sales Manager
TMS
Wholesale.TheMoneySource.com ♦ Rocky@TheMoneySource.com
Since joining TMS back in 2013, Rocky Gonzales has used his in-depth knowledge of the mortgage space and strategic skills to help him and his team succeed. His hard work has made him one of the highest-performing Account Executives at TMS.
---
Annie Gotch
AVP/Wholesale Branch Manager
Paramount Residential Mortgage Group Inc. (PRMG)
PRMG.net/Wholesale ♦ AGotch@PRMG.net
Annie Gotch believes in stability. In the last 26 years, she has had just two jobs, 16.5 years of that time spent with PRMG. Annie believes in building a solid broker base.
---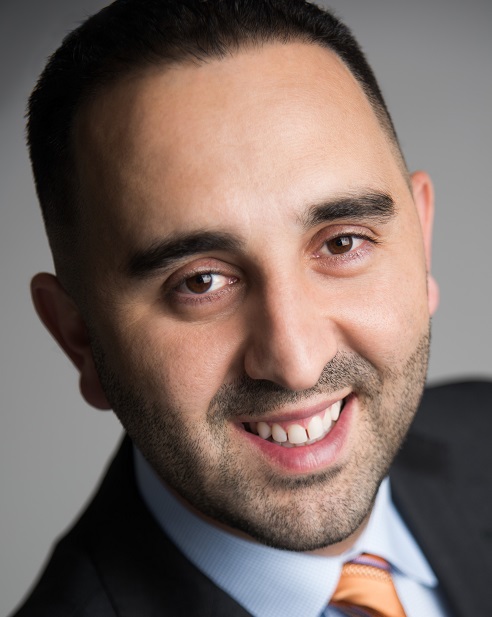 Farzad Heidari
Regional Sales Manager
REMN Wholesale
REMNWholesale.com ♦ FHeidari@REMN.com
Farzad Heidari grew up in Los Angeles, graduating from UCLA. With nearly two decades in the wholesale industry, Farzad's experience and knowledge makes him an invaluable partner. Farzad is also the Government Affairs Chairman for the Los Angeles Chapter of the California Association of Mortgage Professionals.
---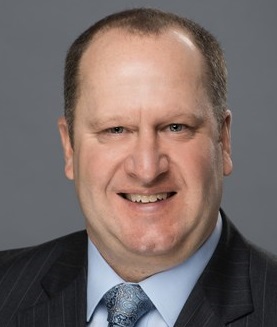 Dave Kent
Account Executive
Class Appraisal
ClassAppraisal.com ♦ DKent@ClassAppraisal.com
David Kent is an 11-year veteran of the mortgage industry in the AMC space. He credits his alignment with Class Appraisal's dedication to constantly improve and find new ways to deliver superior service to lending partners for mutual success.
---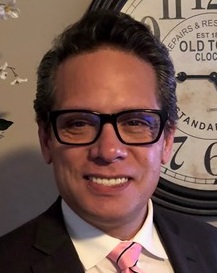 Jon Laolagi
Vice President of Sales
TMS
Wholesale.TheMoneySource.com ♦ Jon.Laolagi@TheMoneySource.com
With more than 25 years of experience in the industry and a clear passion for the space, Jon Laolagi is currently Vice President of Sales at TMS. He is a top-producing Account Executive for the Pacific Northwest and West Coast regions.
---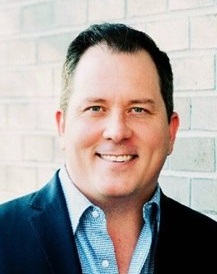 Lance Lay
Account Executive
Freedom Mortgage
FreedomMortgage.com ♦ Lance.Lay@FreedomMortgage.com
Lance Lay has covered the West Coast of Florida as an Account Executive for a little more than six years, the last four years for Freedom Mortgage. In 2017, he was ranked the number three AE in the nation for purchase business at Freedom Mortgage.
---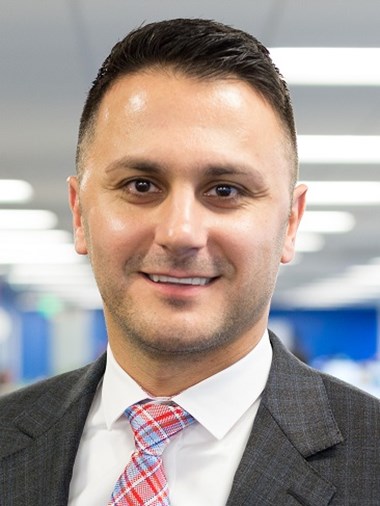 Danny Marogy
Team Lead, Senior Account Executive
United Wholesale Mortgage
UWM.com ♦ DMarogy@UWM.com
Danny Marogy is the United Wholesale Mortgage's all-time top-producing Account Executive. He will surpass 10,000 career closed loans in 2018. Danny has built long-term partnerships with his brokers and leads the consistently top-ranked team of Account Executives at UWM.
---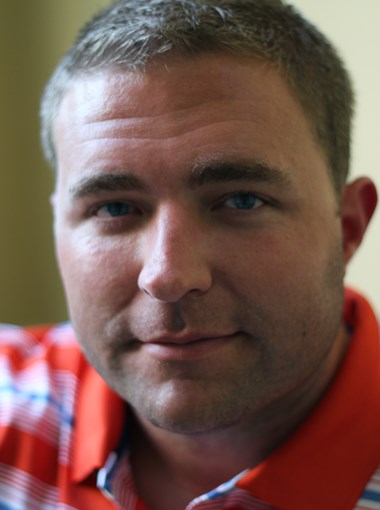 Matt Moubray
National Sales Manager
Polaris Home Funding
PolarisHFC.com ♦ Matt@PolarisHFC.com
Matt Moubray has 18 years in the mortgage business, currently serving as National Sales Manager for Polaris Home Funding. He spearheaded the transition from a 100 percent wholesale lender to a balanced retail and wholesale company since rolling out a retail branch platform.
---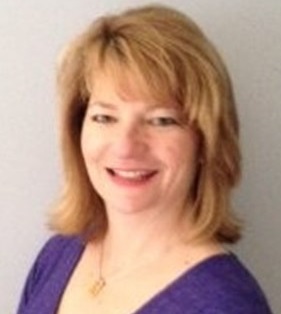 Kay Mutchler
Account Executive
Union Home Mortgage
UnionHomeMortgage.com ♦ KMutchler@UnionHomeMortgage.com
A mortgage professional of 30 years, Kay Mutchler has been a top producer and has spent time coaching and training others within the industry. Kay's passion is working to promote business development through training, relationship building, with value-added solutions.
---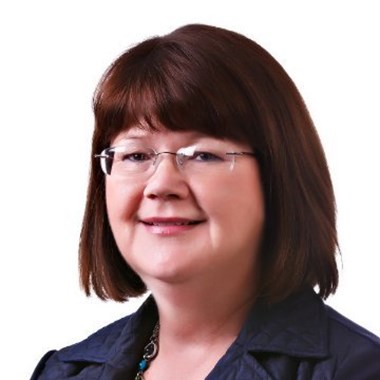 Karen Olson
Wholesale Account Executive
loanDepot Wholesale
LDWholesale.com ♦ KOlson@LDWholesale.com
Karen Olson's 30 years of experience in the mortgage industry has allowed her to blend sales, underwriting and operations management to fully service and assist her clients with the entire origination process. Karen is a Magna Cum Laude graduate of the University of Phoenix.
---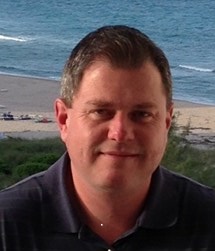 Mark Palmer
Account Executive
Caliber Home Loans Inc.
CaliberWholesale.com ♦ Mark.Palmer@CaliberHomeLoans.com
Born in England, Mark Palmer attended Roanoke College. Mark settled in Garden City, N.Y. with wife Erica and children. He has been in the business for 13 years and is a member of Caliber's Circle of Excellence Award.
---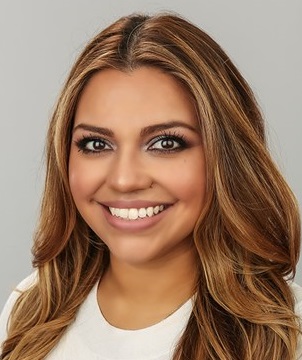 Eyleen Parada
Loan Officer
Homestar Financial
HomestarFC.com/EyleenParada ♦ Eyleen.Parada@HomestarFC.com
Eyleen Parada is bilingual, having served the community since 2003 in the mortgage industry. Eyleen has an autistic five-year-old and also a foundation in his name to help ease financial burden of single mothers with special needs children.
---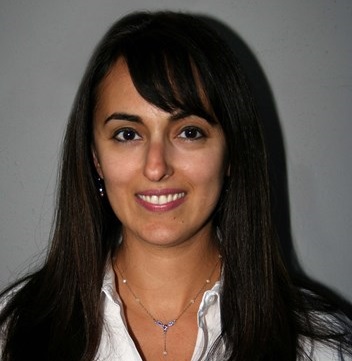 Rheim Penman
Account Executive
loanDepot Wholesale
LDWholesale.com ♦ RPenman@LDWholesale.com
Rheim Penman has been in the mortgage industry almost 30 years and is looking forward to the exciting revolution of wholesale lending at loanDepot. Her husband is also in the mortgage lending field and they have two young boys.
---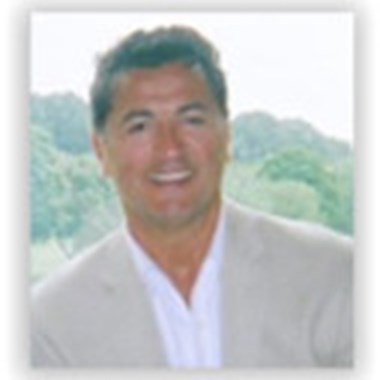 Paul M. Perez
Vice President/Regional Sales Manager, TPO
ResMac Inc.
ResMac.com ♦ Paul.Perez@ResMac.com
Paul M. Perez is an award-winning Divisional/Regional Sales Manager and recognized industry leader with a track record of bringing new brands to market. Paul has successfully brought multiple new lenders to markets on a national level.
---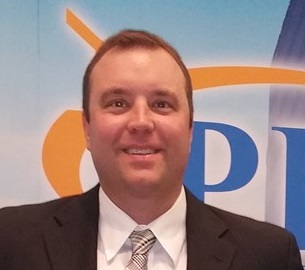 Cory Przelikci
Southeast Regional Sales Manager
Paramount Residential Mortgage Group Inc. (PRMG)
PRMG.net/Wholesale ♦ CPrzelicki@PRMG.net
A six-year President's Cabinet winner with PRMG, Cory Przelikci has been awarded the Top Producer/Chairman's Cabinet for the past three consecutive years. Last year, Cory funded more than $368 million in personal production as a Producing Manager and his team combined for $590 million total.
---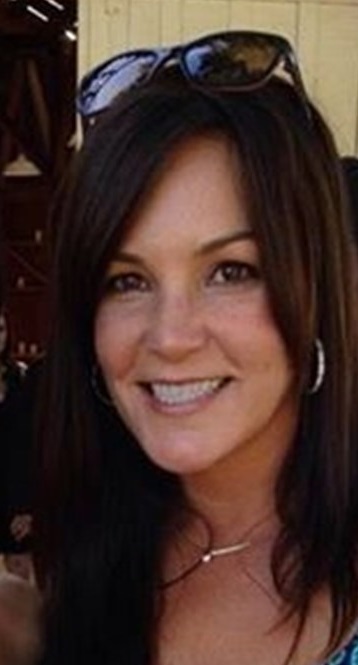 Amanda Schmidt
Wholesale Sales Manager/Account Executive
Caliber Home Loans Inc.
CaliberWholesale.com ♦ Amanda.Schmidt@CaliberHomeLoans.com
Amanda Schmidt has been with Caliber Home Loans for more than seven years as an Account Executive and Sales Manager. At Caliber, she is consistently a top performer. She has been in the industry for 17 years in the San Diego market.
---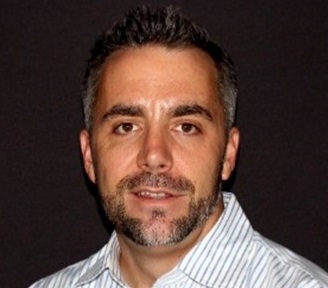 Justin Simpers
Account Executive
Orion Lending
Orionlending.com ♦ JSimpers@OrionLending.com
Justin Simpers boasts more than 16 years in the industry, initially working in operations, then transitioning to sales. His in-depth knowledge of programs and guidelines, combined with his unmatched work ethic, makes him a valuable asset to any Broker or Loan Officer.
---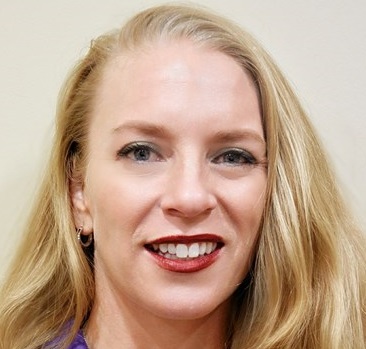 Erin Stutzer
Director of Customer Service
Veros Real Estate Solutions
Veros.com ♦ EStutzer@Veros.com
As Director of Customer Service, Erin Stutzer and her team provide high-touch support to Veros' customers. Erin joined Veros in 2005 as a Customer Service Representative. A standout, she was promoted to Director of Customer Relations in 2012 in conjunction with the launch of the GSEs' UCDP appraisal portal and has run the division ever since.
---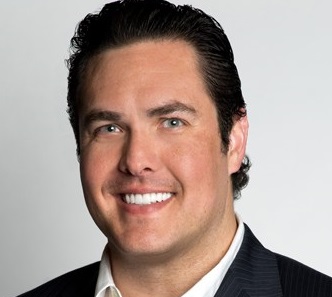 Joe Welu
Founder & Chief Executive Officer
Total Expert
TotalExpert.com ♦ Joe@TotalExpert.com
Joe Welu is Founder and Chief Executive Officer of Total Expert, a SaaS company in Minnesota. Total Expert serves eight of the top 15 lenders in the nation, and was recognized as "Minnesota's Most Promising Startup" by
The Minneapolis/St. Paul Business Journal
.
---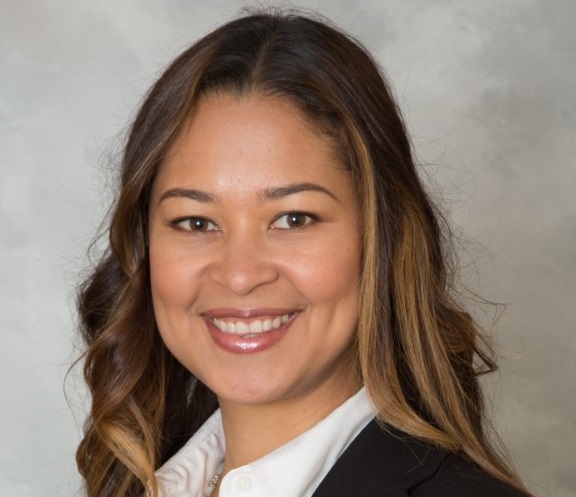 Gabriela Villafranco
Mortgage Banker
Homestar Financial
HomestarFC.com/GabrielaVillafranco ♦ Gabriela.Villafranco@HomestarFC.com
A native of Venezuela, Gabriela Villafranco is a 16-year industry veteran who is fully bilingual and skilled in serving the Latin American community. She enjoys reading, traveling abroad and outdoor activities with her husband, Omar, and children, Layla and Gabriel.
---