Warren Threatens Hold on CFPB Director Nomination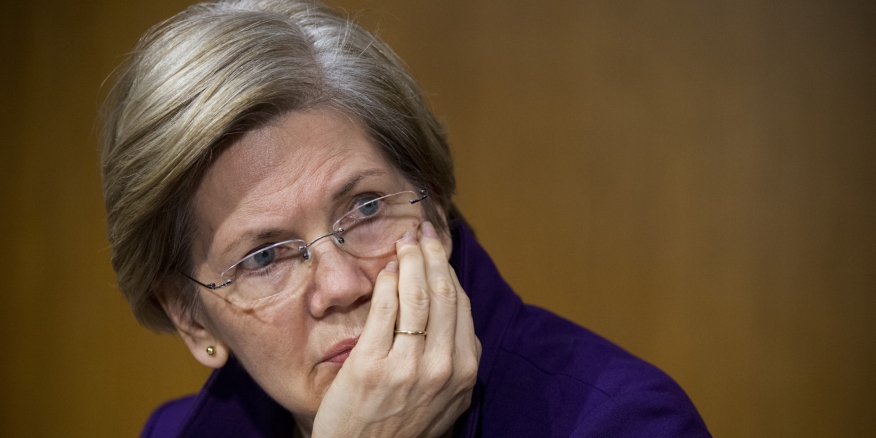 "@realDonaldTrump's nominee to run the @CFPB, Kathy Kraninger, has no track record of helping consumers. That's bad news for seniors, servicemembers, students–and anyone else who doesn't want to get cheated. And it gets even worse,"
Warren tweeted
.
Warren appended the initial tweet by adding: "Kathy Kraninger helps oversee the agencies that are ripping kids from their parents. Now @realDonaldTrump wants her to run the @CFPB. I will put a hold on her nomination–& fight it at every step–until she turns over all documents about her role in this.
#FamiliesBelongTogether
."
Warren
posted a letter to Kraninger
that she wrote with Sen. Sherrod Brown (D-OH) demanding that she turn over documents and e-mails related to her work at the Office of Management and Budget (OMB) in formulating the Trump Administration's Zero Tolerance Policy related to illegal immigrants.
"The American People deserve to know what role you played in developing and implementing this appalling process," the senators wrote.
Warren also sent out a fundraising letter to her base belittling Kraninger. "Let's just be clear: Kraninger's job at OMB wasn't just some hoity-toity position where you don't get your hands dirty," she wrote. "OMB's oversight of government agencies is a full-contact sport. It means "ongoing policy and management guidance," "oversee[ing] implementation of policy options," and working with agencies all year as they shift money around to implement a new law or policy. In other words: If Kathy Kraninger did her job correctly – worthy of getting this huge promotion – she should know exactly where this policy to rip apart immigrant families came from."
Kraninger and the CFPB did not publicly respond to Warren's tweets or email messaging.