New Company to Offer Container-Based Modular Housing
SG Blocks Inc.
, a Brooklyn-based designer and fabricator innovator of container-based structures, has entered into a strategic partnership with financial services and housing market executives David Villarreal and Lee Shaw to form SG Residential, which will focus on the sales and financing of single-family container-based modular homes.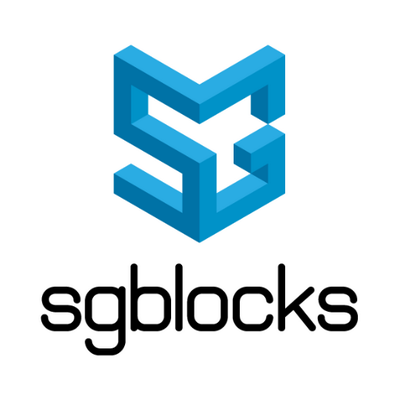 The new company stated that it was working with several developers on a pipeline of over 500 homes in targeted markets across the country. SG Blocks utilizes code-engineered cargo shipping containers to construct durable and environmentally-friendly housing structures. SG Blocks built the first permitted modular container-based home in the U.S. in Charleston, S.C., in 2003 and its clients have included Starbucks, Marriott, Taco Bell, Aman, Equinox and several branches of the U.S. military.
Villareal, a former Deputy Mayor of Los Angeles, will serve as President of the new company while Shaw, who chaired the Department of Housing & Urban Development (HUD) Committee on Discriminatory Lending Practices and served on a Fannie Mae Foundation Committee to create a certified educational program for Loan Officers, will serve on the company's advisory board.
Paul Galvin, Chairman and CEO of SG Blocks, will serve as SG Residential's chairman of the board, and Mahesh Shetty, president of SG Blocks, will serve as Chief Financial Officer.
"The housing market in the U.S. is in crisis, with the lack of affordable and safe homes available for millions across the country," said Villareal. "SG Residential will aim to offer the safest, greenest and most cost-effective solution available and I am thrilled to lead that charge for SG Blocks. With my experience in government as well as the mortgage sector, I understand the importance of addressing a dire need in our communities. We anticipate SG Residential will truly transform the industry by not only offering its container-based modular solution but also working with developers and homebuyers to reduce the financial barriers to entry-level homes."