David H. Stevens: National Mortgage Professional Magazine's "Mortgage Professional of the Year"
Over the years, readers of this publication have enjoyed many monthly features dedicated to putting the spotlight on industry leaders. We have enjoyed giving these professional men and women some recognition for their efforts, which have created a better industry for all of us and the borrowers our readers serve.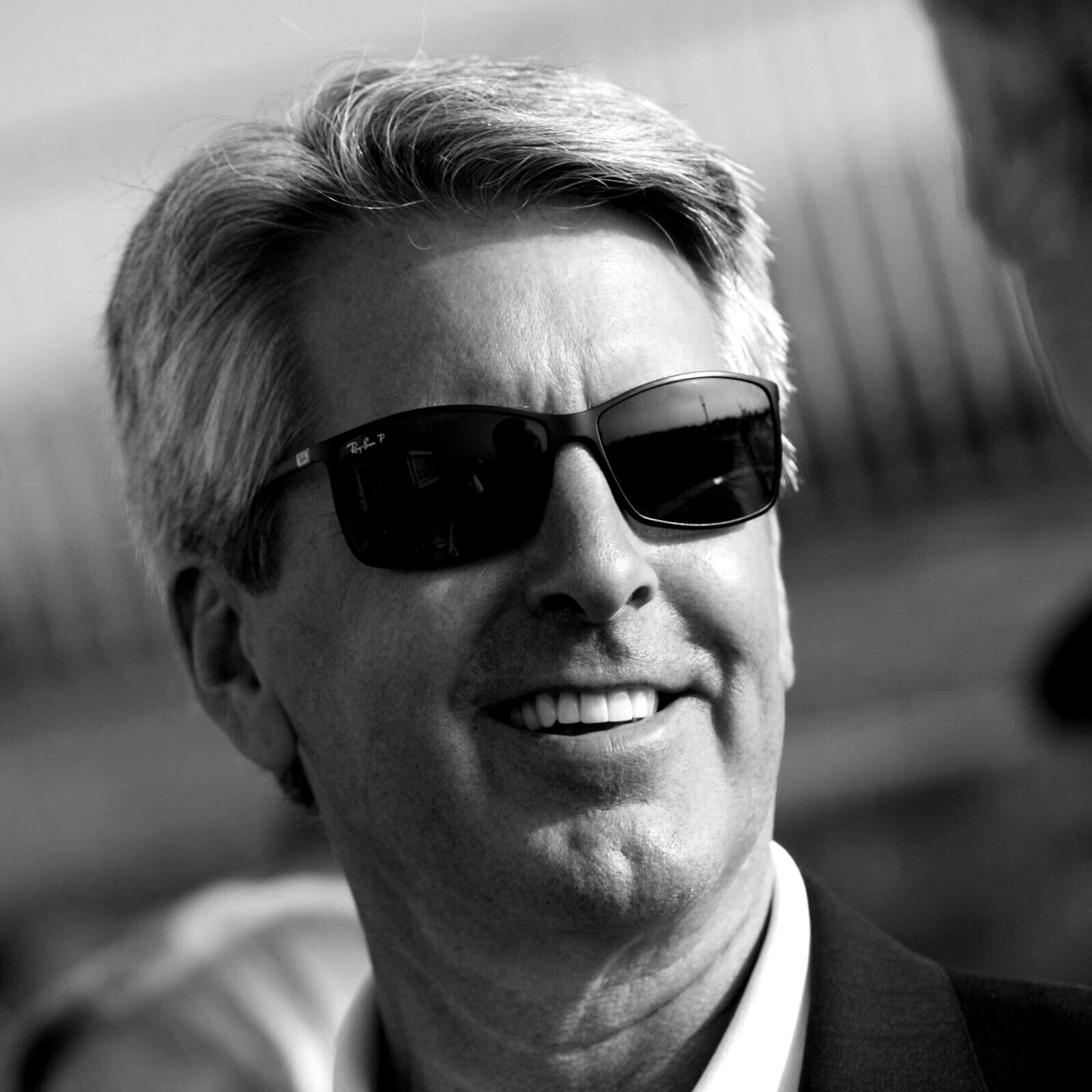 In this issue, for the first time in our publication's history, we are featuring a leader that exceeds even our high standards for a monthly mortgage leader. David H. Stevens, as those of you have do not already know will learn below, brought our industry together at a critical time. Mortgage Brokers, Mortgage Bankers, Independent Mortgage Bankers, regulators and politicians all sat down together, thanks to his leadership.
David is our very first Mortgage Professional of the Year. It is my hope that he will not be the last, but anyone who follows him into this position will find the bar set extraordinarily high. I hope you enjoy this view into the life and lessons of this great leader.—Joel M. Berman, Publisher-CEO, Mortgage News Network
 
Leadership, like any other important quality, exists on a number of levels. This begins with personal leadership: The bedrock upon which every other level is built.
In the business world, there are those who can lead small businesses and others who can lead larger ones. Another level of leadership is then required to manage our largest businesses, and above all of these is the leadership that allows people to manage entire industries, either as government officials or trade group executives. Woven throughout all of these is that quality of leadership that allows a person to influence others, one-to-one.
People who want to succeed in the business world typically find their leadership level and settle into it to earn their living and, with luck, leave their mark. And then there are those rare individuals who seem capable of operating at any level of leadership.
While great leaders may be hard to find, they are easy to recognize. Bill Bradley once wrote that leadership is about unlocking people's potential to be better. If your industry is fortunate enough to have attracted one of these, you'll know it, because even during the most difficult times, those working there will never lose hope. That is a sign of great leadership.
The mortgage lending industry has been home to just such a leader for over 35 years now. His name is David H. Stevens, and he retires from the industry this month. In this article, we will attempt to tell his story as it relates to the business of home finance. We will not truly get that job done, but perhaps we can share enough for our readers to understand how much we should value this important leader and all that he has done for the mortgage industry.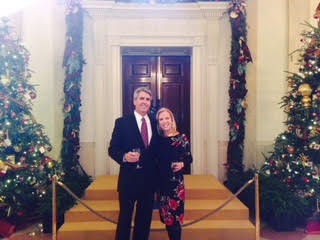 In search of a leader
Anyone who was working in the financial services industry during the first years of this century can tell you just how quickly things can go from triumphant to tragic. By the end of the first decade the home finance industry was reeling, and one in every 10 mortgages was in default. After a run-up that saw the industry originating over $3 trillion in home mortgage loans by 2007, the financial crisis threatened to take the entire system down and millions of American homeowners with it.
While there were a number of industry trade groups active at the time, none of them seemed to have the ability to pull the diverse industry together in order to mount a unified response to the crisis. The
Mortgage Bankers Association (MBA)
was in the best position, if it could find the right leader.
"Our industry needed someone to pull it together," recalls Daniel Arrigoni, who was at the time President and CEO of US Bank Home Mortgage, one of the industry's largest loan originators. "We were disjointed as a membership. I was having conversations with other people who recognized the need to have someone bring us all together to become one voice in Washington and to help shape policy. We all looked at each other and realized that there was only one guy. So, we went to talk to Dave."
At the time, David H. Stevens was finishing up his term as President Obama's Assistant Secretary of Housing and FHA Commissioner, a post he had held since early 2009. With a midterm change in Congress that threatened to logjam his efforts, he was considering ending his tenure at HUD. To industry leaders at the time, Stevens looked like the man to lead the MBA.
At that time, Hank Cunningham was Chairman of the MBA's Residential/Single-Family Board of Governors (RESBOG) and a member of the organization's Board of Directors.
"David had played a lot of different roles in the industry by that time," Cunningham recalled. "I thought that would really give him great insight, because he wasn't coming from just one perspective. He had been on the origination side, he'd worked for the GSEs, been a correspondent lender. I think that served him well and served the industry well."
Of course, Stevens didn't set out to become the well-rounded industry leader others saw him as in 2011.
"Most people don't plan a career in mortgage banking," Stevens said. "I was actually a political organizer in Colorado and was planning to get my law degree. I thought I would end up going to law school or coming to Washington and working for a member of Congress."
Instead, he met Mary while working on a campaign in Colorado and married her in 1985. Over the next 33 years, while Stevens worked his way up in the mortgage industry, they would raise four kids together and welcome a grandson into the family. In the process, he would become the executive judged by his peers to be most likely to lead the mortgage industry out of the great recession.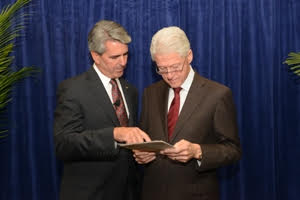 Becoming the leader the industry needed
Stevens entered the mortgage industry in 1983 at the suggestion of Brad Blackwell, a college roommate who would later become Executive Vice President at Wells Fargo, a bank he served for 17 years. Blackwell also retires from the industry this month.
"[Brad] and I had run against each other for student body president in college," Stevens said. "He had just started out as a Loan Officer and called me."
Stevens joined the same firm, World Savings, an upstart Savings & Loan Association licensed in only two states at the time. Even with that small footprint, the company was the third largest in the country at the time. It wasn't long before the growing company had identified Stevens as a leader and sent him on the road to set up new branches.
After the Savings & Loan crisis, a number of institutions came up for sale and World Savings was ready to acquire. Suddenly, Stevens found himself moving all over the eastern seaboard, opening up new branches.
"My wife and I moved to New Jersey, and I had to open up offices throughout the state and Pennsylvania and Connecticut, as well as New York," said Stevens. "Then we continued to move to Virginia and we expanded all the way down through the southeast to the Carolinas, Georgia and Florida."
Over the course of the next few years, Stevens and his wife would relocate 10 times, opening up new branch offices for World Savings. Stevens performed so well that the company continued to promote him.
"Ultimately, I became the company's Senior Vice President and basically ran the majority of the institution's mortgage operations," he said.
It was during this time that Stevens was learning what the home finance business was all about. Building new branches from the ground up gave him experience in every aspect of the mortgage business. As he tells it: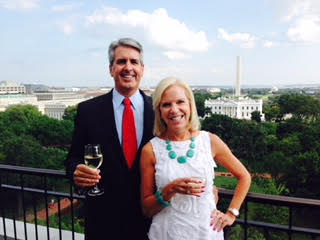 "It's an interesting process you go through when you do that," he said. "You have to find a facility, scouting out locations and dealing with contractors. Then you recruit people—even before you have office space—working out of hotel rooms. We would run ads in newspapers back in those days. We would recruit people and then we had to develop the training programs required to teach the business to people who had never been in this industry before."
His experience at World taught him everything there was to learn about the origination side of the mortgage business. He worked his way up to branch, regional, divisional, and finally national management roles in the company over the course of the 16 years he spent with the company. But Stevens was just getting started.
After that, he spent seven years as the Senior Vice President and Head of the Single Family Business at Freddie Mac before going to Wells Fargo to run the bank's Wholesale Lending Business nationally as Executive Vice President. By July of 2006, he had accepted a position as President and Chief Operating Officer of the Long & Foster Companies, including the core real estate company and all affiliated businesses of mortgage, settlement services and insurance.
Three years later, the President tapped him for his role at the FHA.
"I took the job at HUD because we were in the middle of the housing crisis and the President was organizing what became known as the Housing Team," Stevens recalls. Tim Geithner and Shaun Donovan were also on the team. "We would work on policies to stem a collapse of the housing market. It all seems like long ago and far in the rear view mirror to many people."
At the time, nothing was certain.
"We were concerned about whether there would even be warehouse lending for Loan Originators. That was one of my first tasks. In fact, my first meeting with the President was to explain what a warehouse line was and how that system operated," noted Stevens.
While the previous Administration had taken great pains to avoid revealing the seriousness of the nation's economic condition from the general public, Stevens had a front row seat. "From the moment I came in, I saw that we were in the thick of the recession."
He would serve as President Obama's Assistant Secretary of Housing and FHA Commissioner for the next three years. By April of 2011, Stevens was ready to take the highest leadership position in the mortgage industry as
President and Chief Executive Officer of the MBA
.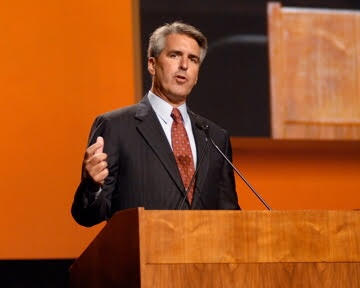 Leading an industry
Stevens walked into a national trade association in free fall. As he calls, it was "in terrible shape. We had a negative net worth, a huge debt load for a building that had been purchased years earlier, an underfunded pension plan and literally no money. I wasn't sure we'd make payroll. We were essentially financially bankrupt."
Despite all of that, Stevens remembers his first days at the MBA as an "exciting time." He said, "It was exciting to deal with an industry in disarray and an organization that needed to be rebuilt."
Hank Cunningham remembers the organization that Stevens walked into.
"We have a lot of different constituents, from independent mortgage bankers, to banks, to residential lenders, to commercial lenders. Dave did a great job creating a bridge between all of those different constituents and that was an important job during that important time."
Daniel Arrigoni agrees.
"He was a D.C. guy, but he had worked in the industry, at Freddie Mac and World Savings. He had spent many years as an originator and a mortgage banker. So, whenever you would work with him and talk with him, he knew exactly what you were talking about. He had empathy for what you were trying to do, which was a great trait to have from a customer's perspective."
From Stevens' perspective, it all came down to a shared view.
"My way of approaching it was to try to create, as best as I could convey it, a vision for those in our industry to follow. We needed to have a much louder, more organized voice. I called it 'One Voice.'"
The industry embraced Stevens' message. But would getting everyone on the same page and speaking with the same voice be enough? As Stevens recalls, "We had to tackle everything, and all of the regulatory issues were coming into play."
But Stevens approached that from a communications perspective as well.
"It doesn't matter where you fall on the political spectrum; we need to recognize that our issues in the housing industry are non-partisan. This is not a partisan issue. Housing is an economic issue. If you approach it that way, and do it with integrity backed by data, and you build your mission around it, you can exert influence. And I think we've done that."
It worked. The industry embraced Stevens' message. He took what started as "a financially bankrupt, unreliable, confused entity and pulled our whole team together to create a powerful, financially strong, influential voice. We created an influential revolution in our organization—a complete renaissance."
Last year was the most successful in the MBA's 104-year history. "MBA is the strongest it has ever been. I am proud of the success we have accomplished working for you in 2017," Stevens wrote in last year's annual report.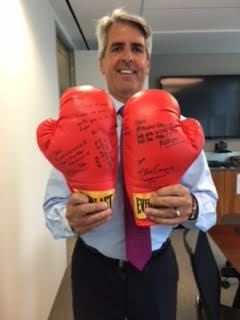 The next challenge
In 2016, just as Stevens was preparing to lead the MBA into the most successful year in its history, his doctor delivered a crushing blow to him and his family. Stevens was
diagnosed with stage four prostate cancer
. Fortunately, nationally-renowned Dr. Ken Pienta at the Brady Urological Institute at Johns Hopkins put his cancer into remission in February of 2017. But this summer, it returned.
"I found a great medical team who put my cancer into remission once," Stevens said. "I was in remission for a year and a half. I'm confident they'll be able to stick it in remission again."
For many, this is the kind of blow that would take them out of the fight. No one would blame them for backing away from their careers and focusing on regaining their health. Stevens looked into the disease, studied his new adversary and chose a different approach.
"Prostate cancer affects more men than breast cancer affects women," Stevens said. "It's the number one killer of men. A high percentage of men are going to have it at some point in their life, typically older than me, but they're going to get it.
Stevens learned that about one in nine males will be diagnosed with prostate cancer during their lifetime. Just under 30,000 men die each year from prostate cancer–enough to fill a stadium. There will be approximately 165,000 new cases this year alone. Over 3.1 million men have prostate cancer in the U.S. right now. As he looked around the industry at the many friends he had made over the years, he found that many were about his age and faced the same risk. He decided to go public.
Last September, during National Prostate Cancer Awareness Month, Stevens appeared in a video with Todd Duncan, a well-known industry veteran and coach. He spoke about his illness and urged every man over the age of 40 to be tested—and every woman married to a man over 40 to see that her husband got the test. The video was seen by thousands in the mortgage industry, including industry marketing and public relations expert Joe Bowerbank.
"I've only met him once and he probably doesn't remember me," Bowerbank said. "But David's message just got through to me. David basically sent a well-articulated and crafted message that resonated very strongly and clearly with me. Just the way he looked into the camera and told us he didn't care whether our doctors thought we needed the test or whether our insurance would cover it. Just get the test. So, I did."
Bowerbank insists that Stevens' message saved his life. After fighting with two doctors and his HMO, Bowerbank finally got a PSA test. Prostate Specific Antigen or "PSA," is a protein produced by the prostate and found mostly in semen, with very small amounts released into the bloodstream. PSA levels increase when there is a problem with the prostate, and so it has become a reliable method of pre-screening for prostate cancer.
Most doctors don't suggest a PSA screen for patients under the age of 50, but Bowerbank was much younger than that when he was tested and when a problem was discovered. After the lab work was concluded, doctors found two pre-cancerous sites and a third that was troubling but benign. Bowerbank immediately began encouraging his friends to get tested and one close friend was also treated for early stage cancer as a result.
"The bottom line is that David's efforts likely saved several lives, and without a doubt resulted in early detection in at least two people that I know of, thus preventing any progression," Bowerbank said. "David basically gave me a scared straight program that got me in gear. And there is no telling how many other people listened to him and went in and got checked, preventing something horrible from potentially advancing."
Ultimately, Stevens made the decision to hand over the reins to a new leader for the MBA and after a year-long executive search the MBA Board chose 33-year industry veteran Robert D Broeksmit, who takes over next month.
As for his new challenge, Stevens has already formulated his strategy: "I'm going to keep fighting and just kick the crap out of it."
Of his old friend Arrigoni says, "He's a terrific person that has terrific energy and a fabulous reputation. He's going to be sorely missed, and I think everybody knows that."
---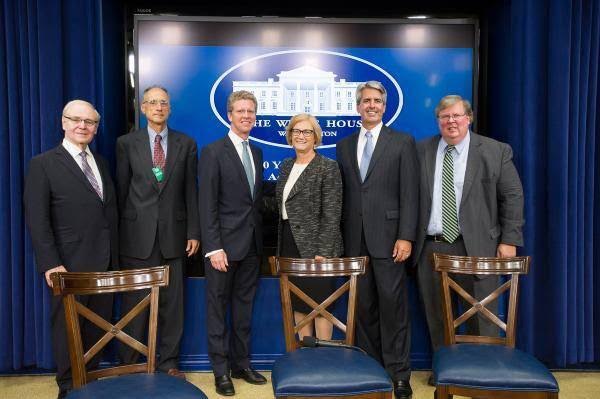 The 12 Best Lessons Dave Stevens Shared With the Mortgage Industry
1. About the work leaders do
"Nothing really teaches you how to create a fully functioning operation better than building one from scratch. I was able to do that many times," Stevens said. As an executive for World Savings, Stevens spent time working in every part of the business from front line loan sales to underwriting and risk management. He worked in the company's headquarters for the head of capital markets and in a sales support role for the whole company. He even worked on the deposit side of the bank to learn how to set up and run a bank branch. "World had a really intense training and cross-training discipline. It was an intentional way of developing the senior leaders to understand every aspect of the business," Stevens said.
Lesson: If you want to lead the business, you have to know the business, and that means doing the work of the business.
2. About the choices leaders make
Someone who does only the work they enjoy rarely becomes a powerful leader. In contrast, strong leaders tend to do the most important work first. Stevens recalled being asked to work for the government. "I would never have gone to work for a presidential administration in any role if there wasn't an important job to do. I'm not a good maintenance manager; I like to come in and fix things." It was that same attitude that carried him over to the MBA.
Daniel Arrigoni met Stevens when he worked at Freddie Mac. Over the years, the business relationship became a deep friendship. "When he was tapped on the shoulder to become the FHA Commissioner we were good friends and he talked a lot about that to me. At the time, the government job didn't pay like a private enterprise, but wanted to give back to the industry. If he could help the housing industry and help people obtain loans for what we call the American dream, that was what he was about."
Lesson: Leaders do the jobs that need doing, not only the ones they enjoy or which are the most financially rewarding.
 
3. About the way leaders learn
When Stevens worked at World, the president was a former Xerox executive who had been a top salesman for that company. "We really focused on professional selling skills—on learning them as a profession, not just something you read about in a book. We role-played selling and were videotaped. Everything I can do in terms of public speaking I learned during that period."
In addition, every new employee the company hired, regardless of previous experience, had to attend a thorough, week-long training boot camp. "We took them off site for training," Stevens recalls. "For a week, we put them in a hotel or training facility and videotaped them presenting the products we offered and working on their sales abilities and public speaking. We then worked one-on-one all day long. We did this for seven days, and then they graduated."
Stevens said it was a "discipline that really paid off."
Lesson: Leaders know that everyone needs training and embrace it no matter how much they feel they already know.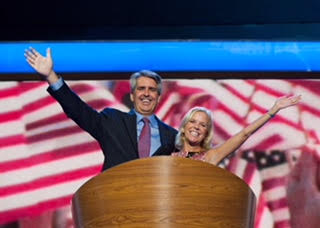 4. About the way leaders pursue their missions
Many trade associations survive by creating a position that is likely to benefit the members and then promoting these ideas. Stevens says that this is only a partial solution. "As an executive working in Washington, D.C., I learned that you've got to be able to present yourself well. It's not enough just to be smart and have good ideas and know the business. You've got to be able to organize your thoughts in a way that will motivate decision-makers to agree with you."
Stevens credits his earlier sales training for much of his success in Washington.
"I sat in meetings with the President many times and we would debate which way to go on policy issues. And I remember meetings in which the President sided with my view over someone who disagreed with me and who was very senior at the time. That created my reality, which still exists for the MBA, which is: you've got to be able to persuade.
Lesson: Leaders know that good ideas and industry knowledge are not enough if you can't also be persuasive.
 
5. About the way leaders amass power
When Stevens took the reins at the MBA, he knew he had to get the membership on the same page if they were to have any hope of influencing the changes that were already impacting the industry. Beyond that, he had to build up the size of the organization to increase its impact.
"The goal was to make sure people realized that, as an industry, the only way to affect change is to be powerful. Power comes in size; size matters for a trade group."
To make that happen, Stevens knew he had to make all of the organization's members—small companies and large lenders, banks and non-banks—work together and quit fighting over "who was getting the better deal." By working to level the playing field for all MBA members, Stevens accomplished this goal. "We stayed organized, we stayed together, and it worked. The industry really rallied."
Lesson: Growth is critical if a leader hopes to increase the impact an organization can have.
 
6. About the way leaders operate
One of the best-known rules of leadership is that no one does it on their own. Stevens never thought otherwise. "I focused on making sure we had the right team, bringing in guys like Pete Mills (Senior Vice President, Residential Policy & Member Engagement), who has been an extraordinary leader for the independent mortgage bankers and for our members. And Marcia Davies, my Chief Operating Officer, who plans our conferences and built the M-Power organization for Women in Leadership."
These leaders and others worked beside Stevens to expand everything the organization offered. "We expanded our diversity and inclusion initiatives, started a non-profit charity called the Open Doors Foundation, focused more on the commercial-multifamily side of our business and then, most importantly, we took that re-organized organization and broke into the Administration and Capitol Hill in ways we hadn't done before."
Stevens remembers bringing groups of industry CEOs to meet with the President in the West Wing, giving the industry a real "voice at the table that showed them we were a force to be reckoned with."
Lesson: Great leaders build great teams.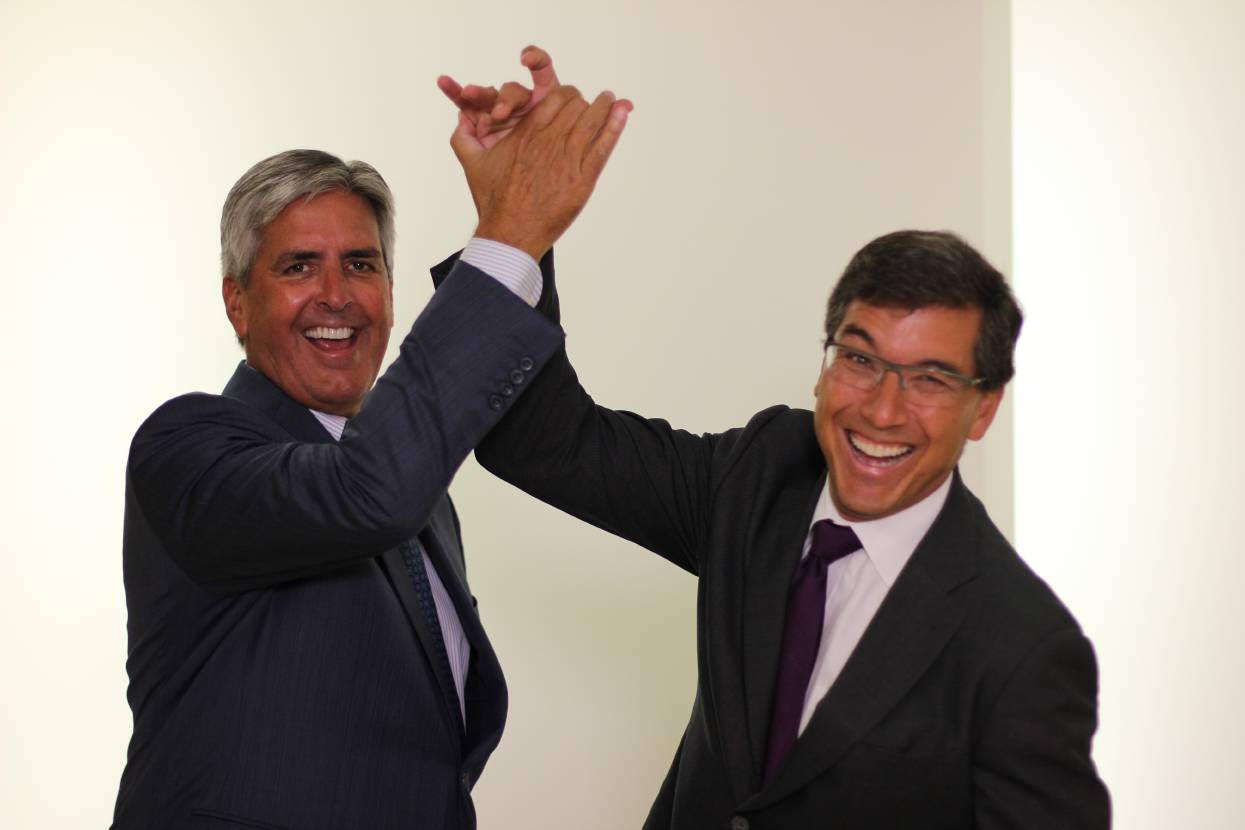 7. About the way leaders build relationships
Some think of leaders as warriors that champion causes and fight any who oppose them. Some leaders do this. But Stevens says that when it comes to politics, a real leader must form strong relationships, even with adversaries.
"You must have relationships with the key regulators. Whether that's Ed DeMarco, or later Mel Watt at FHFA, or Rich Cordray and now Mick Mulvaney at the CFPB. The same is true for the people we've had at HUD and FHA, from Donovan to Castro to Dr. Carson. And also up on the Hill, whether that be Bob Corker or Elizabeth Warren. Even Richard Cordray and I became good friends along the way, for better or worse."
Randy Krout is an industry veteran who first met Stevens in 1987 when he was hired to work for him as a Loan Officer. Over the years, Stevens continued to call on Krout to lead sales teams at various companies.
"He's one of the smartest guys I know," said Krout. "He taught me how to deal with people at all levels, how no two people are the same, how to find out how they function, and how to motivate and manage them. He taught me how to operate a business that's dependent on people who are from different backgrounds, different places, and who have different experience levels.
Lesson: Leaders build strong personal relationships, even with their adversaries.
 
8. About what leaders bring to the job
A leader's effectiveness is dependent on the energy they can bring to the job. In that area, people who have worked with Stevens call him exceptional.
"Dave brought a lot of energy to the job," said Cunningham. "He connects well with people. He was always posting blogs. That energy, his ability to communicate, and the relationships that he built served the MBA well."
We've always referred to Dave as 'The Energizer Bunny,'" Arrigoni said. "Just like that commercial on television, he is full of energy!"
Lesson: Good leaders find a source of energy and unleash it to accomplish their missions. They hold nothing back.
 
9. About the way leaders treat people
Great leaders know how to make others feel important and help them accomplish their goals. According to Gary Acosta, Co-Founder and CEO of the National Association of Hispanic Real Estate Professionals (NAHREP) and a 25-year veteran of the housing industry, Stevens "really drove a major partnership between the NAHREP and Freddie Mac when we were a very early stage organization."
Acosta recalls how Stevens opened his doors to his organization's members again when he was at FHA and then once again at the MBA.
"Anytime we needed him to speak at an event, he would, without hesitation, commit to it," said Acosta. "He always came and gave his best presentation at our events, and our members loved him. He is absolutely an honorary member of the Latino community, as far as we're concerned."
In fact, NAHREP awarded Stevens its Founders Award, the association's highest award. Usually reserved for members of the community it serves, Stevens is one of the few non-Hispanic mortgage professionals to ever receive it.
"There are a handful of really influential people in the industry who have worked to put NAHREP where it is today. Dave is definitely one of those people," Acosta said.
Lesson: Great leaders support others who are different from them.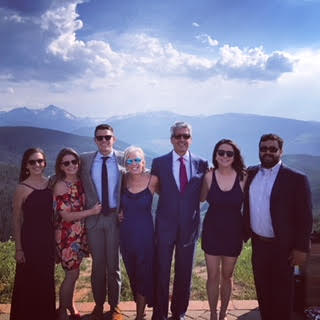 10. About achieving balance in life and work
While leaders are often driven, and may be described as Type A individuals, the best leaders are actually well-balanced. As long-time friend Randy Krout puts it, "I learned from Dave that you have to stay balanced in a business. It's challenging, but you have to drive balance into your organization."
But it's not just work Krout is talking about. Enjoying a deep personal friendship with Stevens for many years now, Krout spoke about a recent concert that he and his wife had attended with Stevens and his wife.
"I watched him last night at a concert," Krout recalled. "Although life is very serious for him right now, he is still able to have a moment, make light of it and have fun, to smile and make jokes. That's great."
Lesson: Great leaders find a way to balance all aspects of their lives, both business and personal.
 
11. About giving something back
Great leaders find a way to give back to the people they care about. It's not something extra that they do; it's part of everything they do.
NAHREP's Gary Acosta remembers well the many times that Stevens reached out to him to share the name of another executive he felt Acosta should know or about an article that he had read in the newspaper that impacted the Hispanic community.
"Stevens is very generous with his relationships," Acosta said. "He would do that all the time. He wanted to be on the inside track, understanding the nuances of the Hispanic market. And even when we weren't in the room—if he was doing a presentation, I would always get feedback that Dave had referenced us or some of the data that we as an organization had put out in some of our reports."
Arrigoni pointed out that Stevens doesn't just give back to the industry. Arrigoni had started a small foundation called Spare Key that was designed to help make mortgage payments for families with sick children. When Stevens found out about it, he offered to help Arrigoni take it nationwide as the
Open Doors Foundation
.
"I had the experience of putting it together, but he volunteered the staff of the MBA to do a lot of the administrative duties so that every dollar donated went to the cause. It gives you an idea of the type of man he is. And so we worked together on that, and Open Doors is tremendously successful today.
Lesson: Giving back is part of what good leaders do.
 
12. Men must take their health seriously
Most recently, Stevens has dedicated his blog and many of his personal appearances to raising awareness about men's health issues, especially prostate cancer.
Lesson: Get tested. Stay healthy.
---
Rick Grant is Special Reports Editor for
National Mortgage Professional Magazine
and Mortgage News Network. He may be reached by phone at (570) 497-1026 or e-mail

[email protected]

.
---
This article originally appeared in the September 2018 print edition of National Mortgage Professional Magazine. 
---