Get the Gig and the House
Part-time employment reached an all-time high in 2013, and it remains high as more people
participate in the "gig" economy
. According to research from Intuit, gig workers made up roughly 34 percent of the labor force in 2017, and that number is expected to
increase to as high as 43 percent by 2020
. Although some people are looking for full-time work, many have deliberately chosen the variety and flexibility of part-time and contract jobs. Without the standard paystubs and W-2s that come with full-time employment, these borrowers can often be hard-pressed to qualify for a home loan, despite meeting income requirements or having quality credit.
But there's hope for these potential homebuyers. Both Fannie Mae and Freddie Mac are examining what it would mean to have credit be more accessible for self-employed and gig workers. Earlier this year, Fannie Mae surveyed lending executives and found that 95 percent reported that using gig income to approve applications is difficult under current guidelines. Freddie Mac, as part of its "Borrower of the Future" campaign, is studying
automated ways to validate non-standard income sources
. And the mortgage giants aren't the only ones looking at the issue. Recently, the bipartisan "Self-Employed Mortgage Access Act" was put forth by Sens. Mark Warner (D-VA) and Mike Rounds (R-SD). This bill would allow lenders to verify borrowers' income using non-W-2 documentation,
helping borrowers with non-traditional forms of income more easily qualify for a mortgage
.
However, all of these are just possibilities in the future and are centered around conventional mortgage products.
Documents, documents, documents
Although many consider Millennials to be the driving force behind the gig economy, these workers do cross generational lines, and encompass Millennials, who are often looking for flexibility in the early years of their career, as well as older workers who want to supplement their income or take control of their careers. The main issue with this work is the kind of variable income it can produce. The kind of documentation requirements prescribed by qualified or conventional mortgages are often the first problem for gig workers seeking a home mortgage. Many lenders are hesitant to lend to borrowers whose income isn't easily verified or steadily reproduced year after year. Because these borrowers don't fit into the conventional credit profile—despite being creditworthy—they have been forced to sit on the sidelines of the housing market.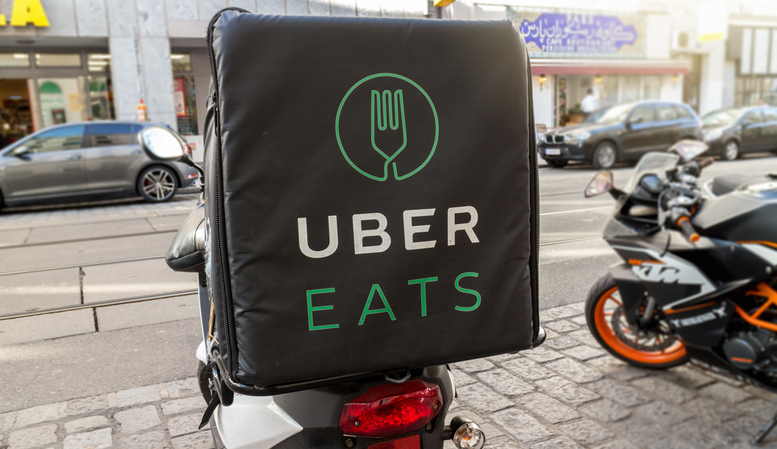 Solutions are at hand
Fortunately, there are solutions available for those who want to buy a home now. Some lenders have expanded their offerings to better serve those with alternative employment, and the alternative documentation that comes with it. Although these are non-conventional mortgages, they represent a welcome path to homeownership for the growing number of self-employed and gig-economy workers.
Potential homebuyers whose income sources include work as an independent contractor or gig work like driving Lyft or Uber don't have the kind of documentation conventional lenders require. Lenders offering alternative mortgages will still want documentation, but they are willing to accept income validation from sources other than a W-2. Some lenders will ask for bank statements going back 12 or 24 months for self-employed borrowers. Borrowers who do earn traditional wages (even if only part-time) can expect to provide any applicable W-2 forms and at least one year of tax returns.
For mortgage professionals working with investors, alternative mortgage programs are also available. For investment properties, some lenders offer programs that don't require any traditional income documents. Instead, the lender simply requires the subject property's rents exceed the monthly mortgage payment, so a simple rental agreement or appraiser's rental survey is all they need to qualify.
 
Credit issues
These types of alternative loans can not only help borrowers with documentation issues, they can also help borrowers who may have a ding or two on their credit report. Because these loans are often manually underwritten, lenders have the ability to look at the whole of a borrower's financial profile—not just the score on their credit report.
With a wider range of mortgage options available from lenders lending outside the conventional mortgage box, borrowers with a poor credit history, a foreclosure or bankruptcy in their recent past, or higher debt ratios, may now qualify for financing. But because borrowers with these issues represent additional risk, lenders often will have different loan guidelines to compensate. They will likely limit loan-to-value ratios, so borrowers should be prepared for what that will mean. In purchase scenarios, borrowers may need to come up with additional funds for their down payment to qualify. For refinances, borrowers will need to have sufficient equity to meet those ratios. In addition, lenders may have lower debt-to-income ratios for these borrowers in certain circumstances, and if excessive debts are an issue, some borrowers may not qualify.
Again, mortgage lenders who offer these products will often be looking at the entirety of the borrower's credit profile to ensure responsible lending practices. If borrowers have credit problems, lenders will want to see that the events or situations that caused any credit issues have been resolved. Any financial mismanagement that continues to impact recent credit history may demonstrate the borrower is not ready for homeownership or take on a larger mortgage to get cash out refi.
Because allowing for credit issues and alternative documentation represents additional risk for lenders, borrowers can expect some additional cost, depending on their credit situation. For borrowers with significant credit issues, including late payments and a recent foreclosure or bankruptcy, the interest rate is often about 2.5 to 3.0 percentage points higher than a Federal Housing Administration (FHA) loan or conforming conventional loan. Borrowers with a more favorable credit history, however, may see better pricing, with interest rates just 1.0 to 1.5 points higher than FHA or conventional loans.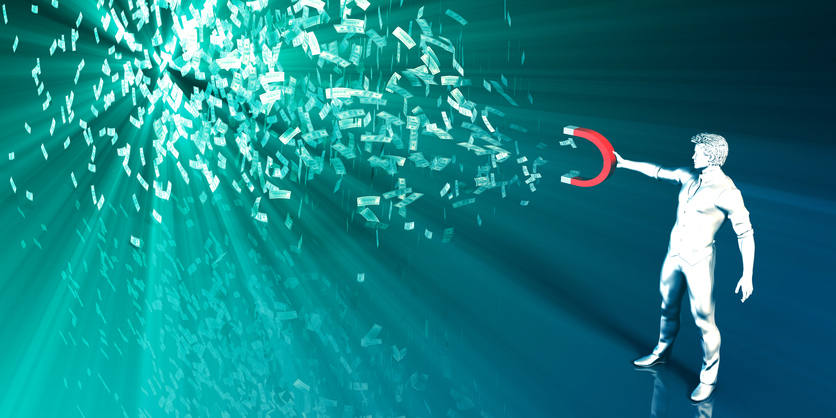 Expectations for brokers and borrowers
For mortgage professionals just starting to work with alternative-documentation loans, they must learn not only the different requirements of these kinds of loans, but also the different mindset required for working with borrowers with documentation or credit challenges. Mortgage Brokers and originators need to understand how to look at borrowers with credit challenges differently. Some may think borrowers with a few late mortgage payments or a recent bankruptcy simply won't qualify for a loan. Or they may think the rates on an alternative loan are too high to make it worthwhile for the borrower. But by learning about these loan programs and the options they provide for borrowers who have been sidelined by credit issues or their income sources, mortgage professionals will find they can get borrowers qualified with rate options that provide significant benefits. It's important to set expectations on both sides of the transaction, however. Mortgage professionals should prepare their clients and themselves for the additional documentation, time and cost that often accompanies alternative mortgages.  
As part-time and gig work continues to increase, the mortgage industry must be prepared to include these borrowers in the lending pool. Just as workers in the gig economy represent a different kind of workforce, they also represent a different kind of borrower: one that needs the same kind of flexibility in their lending as they enjoy in their career. Mortgage professionals who understand the requirements and benefits of alternative lending can help more borrowers get what they need, whether that's paying down high interest rate debts with the money from a cash-out refinance, or finally getting a first-time homebuyer with some credit challenges into a home they can afford. 
---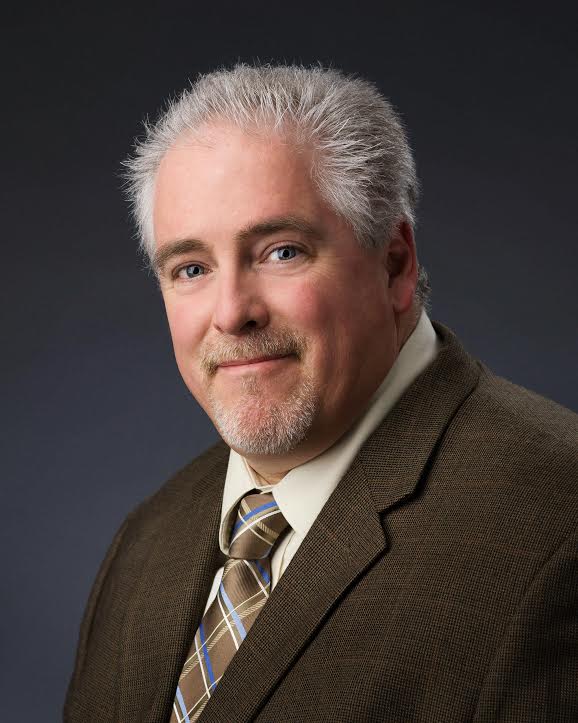 As President of Carrington Mortgage Services, Ray Brousseau is responsible for overseeing all aspects of Carrington's lending and servicing businesses, from origination through fulfillment, as well as servicing operations, for the fast-growing enterprise. Under his leadership, both Carrington's full-service mortgage lending business with wholesale, retail and centralized sales and operations, as well as its high-touch specialty servicing businesses have experienced unprecedented growth and operational results. Ray has nearly 35 years of experience in the mortgage banking and consumer finance industry.
---
This article originally appeared in the October 2018 print edition of National Morgage Professional Magazine.