Kofax Set to Acquire Top Image Systems

Top Image Systems
has announced that it has signed a definitive agreement to be acquired by
Kofax
, a supplier of Intelligent Automation software to automate and digitally transform end-to-end processes.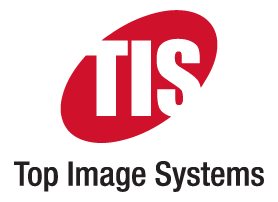 "We are pleased to announce this transaction with Kofax," said Brendan F. Reidy, Chief Executive Officer of Top Image Systems. "The transaction will allow Top Image Systems to continue to provide its innovative content processing and remittance solutions to our customers while benefiting from the substantial resources of Kofax and Thoma Bravo. Our Board of Directors believes this transaction is in the best interest of our stockholders."
The Board of Directors of Top Image Systems has unanimously voted to approve the definitive agreement and to recommend that stockholders approve the transaction. Closing of the transaction is subject to customary closing conditions, including, among others, the affirmative vote in favor of the transaction by holders of a majority of the Company's outstanding ordinary shares present and voting at a meeting, and required regulatory approvals. It is anticipated that the special meeting of Top Image Systems' stockholders to vote on the transaction will be held in early 2019, and, if the transaction is approved, the merger would be expected to close shortly thereafter.
"TIS customers will enjoy single-vendor access to Kofax's Intelligent Automation solutions that deliver increased efficiency, enabling the human and digital workforces of tomorrow," said Reynolds C. Bish, Chief Executive Officer of Kofax. "Leveraging TIS' SaaS expertise will assist us as we further advance the secure cloud capabilities of our end-to-end Intelligent Automation platform."
---