Being You! (aka Exploring Your Niche) in the New Year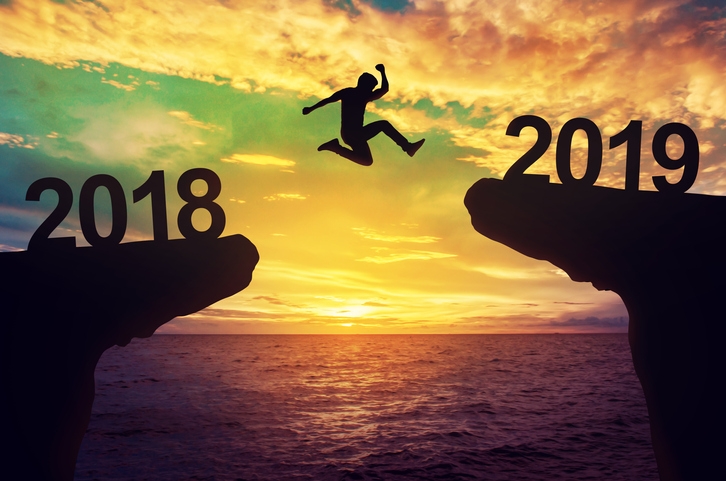 As my mother always told me, "Bill, you are special, you are unique, there is only one of you."
When I entered preschool at the age of four, I remember learning that we are all unique, in our own unique ways. So, in the New Year–I challenge each of us to find what makes us unique. And use that special differentiator (or if you are fortunate and have more than one, then—special differentiators) to bring something unique and differentiated to the marketplace. To borrow from James Chapin, "Bring you! into the battle of life, each and every day."
As we build out our business plans for the New Year, we can all agree that 2019 is going to pose tremendous challenges for our industry. There are significant headwinds to battle, from rising interest rates, land use challenges, lumber shortages and housing inventory issues. As well as uncertainty on the regulatory front, with a divided Congress, and several states are positioned to potentially take on a more activist role, just to name a few.
The tailwinds of a strong economy and the largest cohort of new homebuyers in our nation's history seem to pale in comparison to the headwinds. As we all know, you cannot buy what is not for sale or what you cannot afford. So, the struggle is real.
 
Define your differentiation
Given the current challenges, all participants in the lending process should be doing some serious analysis to understand and better define what differentiates them from other companies. What is special about you and your company? Why should originators do business with you? Why should an employee choose to work at your company? What have you done for everyone in your ecosystem lately? And when you did it, did you have a long-term, servant leadership mindset, doing it for the good of our industry; or were you taking a short-term transactional view?
To bring it out of the theoretical and into the practical, are you in the business of fighting the (ultimately) losing battle of rate wars, buying your way to short-term market share, or is your business providing programs specifically addressing the industry's challenges? Are you looking at ways to achieve long-term sustainable results by providing value-added services?
As we look for unique, differentiated products and services, we must simplify the process and demystify complex loan programs for both industry insiders–the Brokers, Loan Officers, Processors, Underwriters and Realtors–as well as the end consumers. At the end of the day, the homebuyers and their networks, are the Holy Grail of this business.
For my firm, American Financial Resources (AFR), this defining of what makes our company special includes listening to our customers and making actionable change in our company in response to this feedback. Some examples include continuing to simplify and refine the approach we take to down payment assistance programs, and dramatically revamping and streamlining our one-time close and renovations programs. Early feedback has been very positive, indicating an increased attractiveness to brokers, correspondents, builders and buyers alike. We are focused on seeking out new ways to expand access to manufactured housing and modular financing. We are also committed to demystifying VA lending, to ensure our nation's veterans and their eligible family have access to the best financing choices available.  
 
Build your business in manufactured housing
According to a report by the Manufactured Housing Institute, 22 million Americans lived in a manufactured home in 2017. That's nearly 10 percent of the housing market; and the segment is simply growing too quickly to ignore.
The lack of affordable housing inventory, coupled with a growing demand from first-time homebuyers, has created an opportunity for those willing to expand their expertise in manufactured homes and renovation lending.
Education is key–and with the inherent complexity of financing options, lenders with a track record of experience specifically in manufactured housing will fare better in growing this business. Fannie Mae and Freddie Mac are both bringing additional financing options to this market, as part of their federally mandated Duty to Serve initiatives. And, these options often include specially-designated manufactured homes with features comparable to, and sometimes superior than, traditional single-family homes. These manufactured homes include interior features like drywall, energy efficient appliances and upgraded cabinets in kitchens and bathrooms, as well as exterior amenities such as porches, garages, and architectural features like eaves and higher pitch rooflines. The program provides validation for the quality craftsmanship we have been seeing in manufactured homes for years.
 
Increase one-time close expertise (OTC)
One-time close (or what is sometimes referred to as single close) financing help borrowers and builders alike. Unlike traditional financing for this segment, there is no "requalifying" the borrower, thereby reducing credit and interest rate risk for the client. Not to mention, costs are also reduced since there is no second closing as you might have in other new construction-related transactions. And, with many of our programs this can all be done with as little as zero percent down and the borrower doesn't have to make any interest or principal payments until they take occupancy. One loan, one closing, one payment. OTC is definitely a niche worth knowing.
Since builders may be wary of carrying the risk for the homebuyer during construction, we developed a unique competitive construction loan program just for them–a simplified set of OTC programs which reduce the builder's risk.
The rate is locked prior to closing, and if you use one of our deferred mortgage payment options, the borrower has no mortgage payments on the subject property during construction.
 
Learn the loans that help veterans
There are more than two million active-duty and reserve personnel serving in the U.S. armed forces, plus 20 million veterans, and nearly all of them are eligible for home loans backed by the U.S. Department of Veterans Affairs. These government-backed VA loans offer very competitive rates and one of the only zero-down options left. And there are a range of options.
The VA programs have a wide array of options, from more traditional fully amortizing fixed loans to one-time close loans that can be used to finance construction, lot purchases, and permanent mortgages, all with a single loan. As well as a streamline refinancing program (IRRRL) that allows a borrower to refinance an existing VA loan. There's even a VA renovation loan, allowing a borrower to buy their dream home and make needed repairs.
Offering VA loans is a great way to expand your customer base while helping veterans save money with low-rate loans. In fact, we recently started paying any required VA sponsorship fees for our brokers and correspondents on all AFR-related VA loan submissions to 'simplify the process' (a common theme) while reducing costs to our partners helping them succeed, as they help our nation's heroes truly come home.
 
Start now finding your niche
Business planning in a market that has seen prospective homebuyers squeezed by a combination of tight inventories, rising home prices and increasing mortgage rates requires us to adapt to address challenges and develop unique programs to bring more families home.
The share of homes for sale with a price cut recently hit its highest level since 2010, but homebuyers are still reacting to rising prices and interest rates, according to Redfin. While winter is normally a time that the market slows down for mortgage lenders relative to the rest of the year, December may actually mark the best month for consumers to buy a house.
Partly because spring and summer represent the busiest seasons for purchasing a house, the biggest discounts in home prices all occur on days between October and February, with seven of the top 10 largest price discounts from full market value all taking place in December, based on sales data of single-family homes and condos from 2013 to 2017, according to ATTOM Data Solutions. Consumers can save up to 1.3 percent on average off the sales price by striking at the right time.
With affordability still an issue, savvy homebuyers will find and use whatever advantages they can. However, as the inventory finally shows signs of life for the first time in a decade, the coming months could have an unseasonable bump in homebuying. And any lenders caught hibernating will miss out.
 
Be present for your customers
Just as social media is currently flooded with reminders for us to "be present" rather than "buy presents" this holiday season, this is good advice, particularly in our industry, as we charge into the year ahead.
Customers need to know you understand their pain points, and feel that you are doing everything in your power to address them. Proving your value as a partner includes everything from committing to aggressively developing tailored solutions, and introducing unique product offerings, to seeking out industry outreach opportunities, and even practices as simple as answering your phone yourself, rather than using an assistant, whenever it rings. Or responding to texts immediately, even if it is as simple as "I'll check and get back to you" and then of course, do follow-up!
We've seen a lot of very positive activity in the Mortgage Broker space. Following a successful inaugural national event, the Association of Independent Mortgage Experts (AIME) is planning a half-dozen regional events for 2019, providing multiple opportunities to actively engage with others in the mortgage industry, clients and colleagues alike. AFR plans to continue its involvement with AIME, fully support its newly formed Women's Affinity Group, and seek out additional organizations and initiatives to increase engagement in the new year.
Fundamentally, lending is a relationship business. It's all about building trust, and developing relationships with customers that are high value and, ideally, long term.
---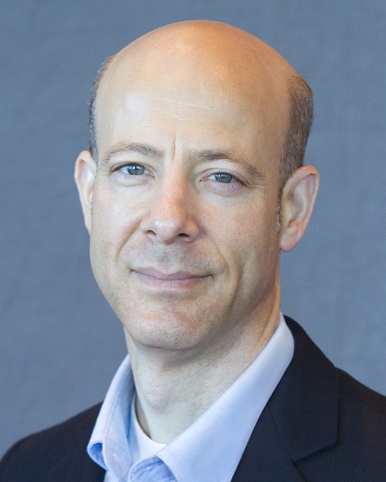 Bill Packer is Executive Vice President and Chief Operations Officer at American Financial Resources Inc. (AFR). With nearly 30 years of experience in financial services, Bill joined AFR in 2015 as its CIO, and currently oversees Operations, Technology, New Product Development and Marketing as COO. For more information, visit AFRCorp.com or e-mail

[email protected]

.
---
This article originally appeared in the December 2018 print edition of National Mortgage Professional Magazine.