Ocwen Amended Complaint Against Fidelity Information Services Documents Fraud: Fidelity National Information Services Named Defendant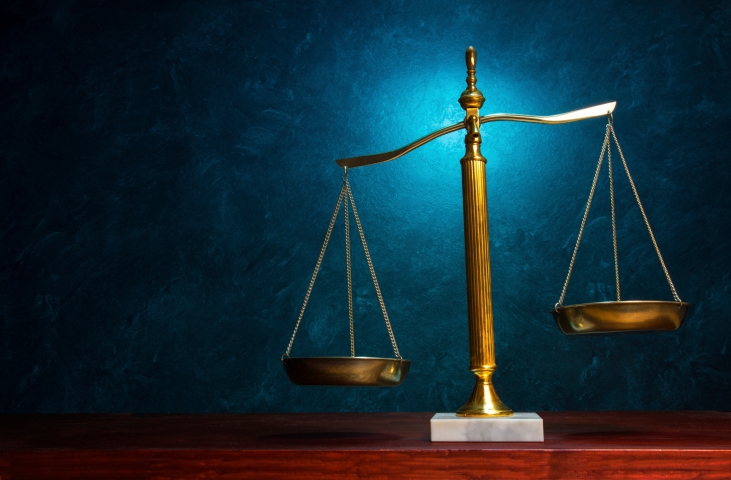 It's a case that seems all too reminiscent of the abuses that were commonplace in the days before the 2008 crash. The battle between Ocwen Financial Corporation and Fidelity Information Services (FIS) seems to be escalating.
In
Ocwen Loan Servicing LLC v. Fidelity Information Services LLC and Fidelity National Information Services Inc.
, Ocwen filed an Amended Complaint on Feb. 6 with the Superior Court of California in Sacramento County. Ocwen claims that since the original filing in May 2017, FIS has produced documents during discovery that show that its misconduct was much worse than ever imagined. Ocwen's amended complaint documents these findings, adds new fraud claims and names FIS's parent company, publicly-traded Fidelity National Information Services, as a defendant.
In 2015, FIS was hired as a monitor to audit Ocwen's loan servicing practices by the California Department of Business Oversight (DBO) as part of a mortgage servicing settlement.
According to the complaint, FIS never came close to finishing the job. Instead, senior management knowingly allowed employees to bill for work they didn't do and pass through expenses that included significant charges at strip clubs and casinos.
Ocwen's court filing quotes FIS executives, named and unnamed, to substantiate the underlying complaint. According to one of these executives, FIS saw Ocwen as its "Golden Ticket" to extract revenue. Another FIS executive says the company got the work in the first place from the DBO because "[we] basically lied," misrepresenting its capabilities and projected costs, and boasting of expertise and technology that it simply did not have.
Once that initial fraud was perpetrated, FIS deployed 310 Associates who billed Ocwen in excess of $60 million in just over one year. The hourly charges included allegedly redundant audits. FIS perform flawed reviews as they were not prepared for this type of engagement. They did not have the technology they promised the DBO and had poorly trained and incompetent staff performing the reviews. In written admissions, FIS managers confirm that their firm hid both the original faulty work and the subsequent re-work by "fudging" progress reports to the DBO.
One manager admits that FIS lied to the DBO "over and over." Ocwen also cites internal FIS emails acknowledging that, at one work site in Hoover, Alabama, twenty people "managed to screw up nearly 2,000 files" and "30-50 people [were] doing Saturday/Sunday OT for the next two weekends."
Associates charging $150 per hour allegedly inflated their billables through a variety of other fraudulent schemes that management, beset with intense top-line revenue pressures, overlooked or encouraged. Meanwhile, FIS employees were logging millions in bogus expenses, and often fabricated travel expenses. Along with the charges for strip clubs and casinos, employees were stocking up their shelves with liquor and groceries. Some FIS Associates would retrieve receipts from the trash, or charm waitresses into providing them, in order to certify their fraudulent expenditures.
As discovery in the case is still in progress, Ocwen says it doesn't yet know the full extent of the fraud.
FIS Associates and managers have even bragged about "buying houses in Florida" with the mileage money they were getting for car trips they never took. One employee cited in the complaint crowed that FIS employees were making more money from mileage expenses than if they were working part-time jobs.
According to the complaint, FIS was able to temporarily assuage Ocwen's "escalating" concerns, enough to at least get paid. Yet even as FIS allegedly encouraged the massive churning, and failed to implement minimal abuse controls, it was also billing Ocwen around $5 million for "project oversight."
Ocwen's lawyers, from the firm Orrick Herrington & Sutcliffe, were able to elicit seemingly damning testimony from FIS employees even though, according to the complaint, FIS had threatened employees with "legal repercussions" if they talked to Ocwen. One of these sources, former Director for Risk Management Sharon Blanchette has been particularly forthcoming. And, former Director for Compliance Cynthia Treadwell's discovery documents were revealing. The complaint shows that Treadwell first sought to squelch any whistleblowing by Blanchette but would soon join that same chorus herself.
Treadwell kept copious records, including correspondences with her superiors. In a note to FIS's HR department, she wrote, "If the lid gets peeled off this thing, the impact will be heavy. I am not trying to be a doomsday thinker here, but I honestly think your entire executive team is crossing their fingers and plugging their ears, hoping the fuse will not blow."
Both Blanchette and Treadwell resigned before Ocwen filed its complaint.
"Since Ocwen's original filing in May 2017, discovery in this case has established that Fidelity Information Services' (FIS) misconduct was much worse and more pervasive than Ocwen ever imagined," commented John Lovallo spokesperson for Ocwen. "Our amended complaint adds new fraud claims and names FIS's parent company, publicly-traded Fidelity National Information Services, as a defendant. Fidelity National not only knew about the fraud, but facilitated it to increase their financial performance. Ocwen will continue to vigorously pursue all remedies stemming from FIS's fraudulent and abusive billing scheme to hold FIS and Fidelity National fully accountable for their actions."
In its complaint, Ocwen demands a jury trial, and says that it's entitled to at least $50.6 million, plus interest, as well as punitive damages to discourage similar frauds and abuses.
---