NEXT and Global DMS Partner on Charitable Initiative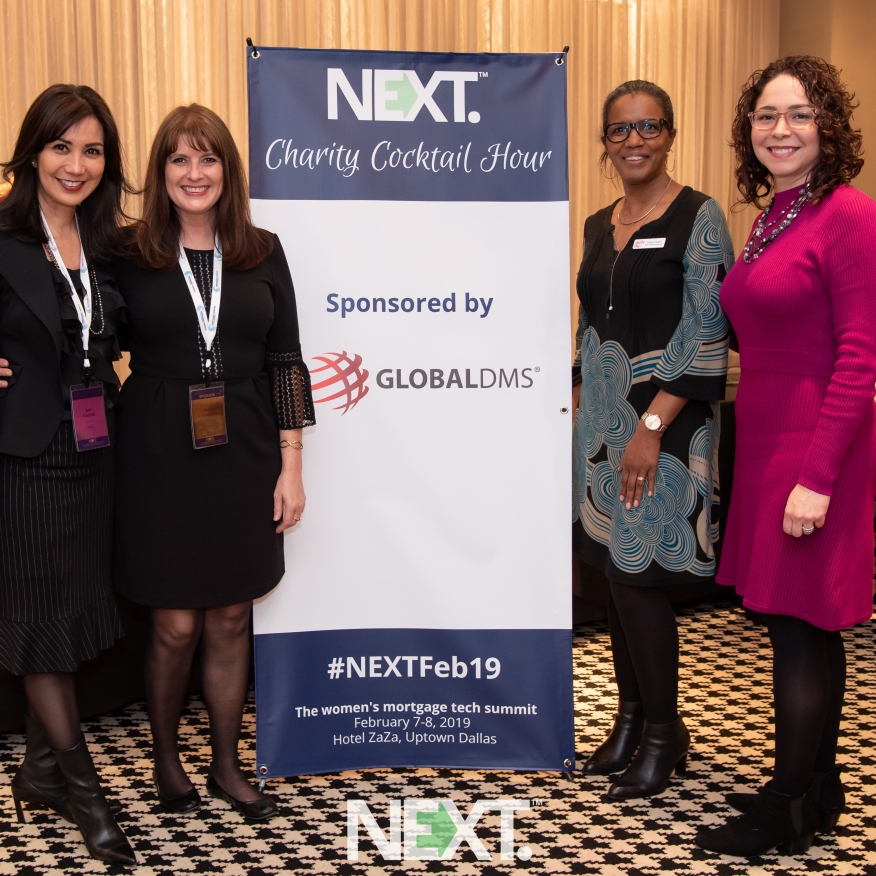 NEXT Mortgage Events LLC
, creator NEXT women's mortgage tech summit, and
Global DMS
, a provider of cloud-based valuation management software, have announced that they partnered to create a fundraising event that raised $2,700-plus for Girls Inc. of Tarrant County.
The Global DMS-sponsored fundraising event took place at NEXT women's mortgage technology summit in February in Dallas, Texas. Together with Girls Inc. of Tarrant County, NEXT and Global DMS set a goal of raising $2,000 in personal donations from the nearly 200 women executives who attended. That goal was exceeded in less than one hour. In total, Girls Inc. of Tarrant County received $2,770 from 46 individual donations.
"Our attendees' donations exceeded the $2,000 goal 10 minutes after the event started. We finished at almost 50 percent over the original goal," said NEXT Co-Founder Jeri Yoshida. "Our charity event is always a big hit with attendees. It's easy to get caught up in the excitement of giving when you're among so many accomplished women executives truly enjoying the experience of giving back."
Jody Collup, CMO and Director of Operations at Global DMS, said, "We are honored to have teamed with NEXT and participated in such a worthy fundraising endeavor supporting Girls Inc. The donations received at the summit in such a short period of time speaks volumes about the Girls Inc. program, NEXT attendees and the spirit of the overall event."
The mission of Girls Inc. is to inspire all girls to be strong, smart and bold. Girls Inc. of Tarrant County equips girls to navigate gender, economic, and social barriers and grow up healthy, educated, and independent. Girls build confidence and embrace positive decision-making to take charge of their health and well-being, and achieve academic, personal, and career goals.
"We are so grateful for the overwhelming support Girls Inc. received from the NEXT attendees," said Valerie Salter, Director of Volunteers and Special Events for Girls Inc. of Tarrant County. "It means so much to our girls to know they have female executives in their corner who are willing to invest in their bright futures."
---