Home Prices Slow as Sales and Rates Drop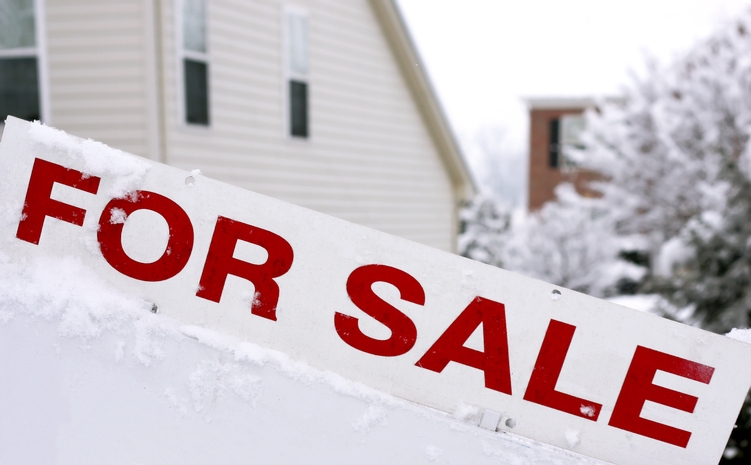 The latest housing data show a market experiencing a winter slowdown.
Redfin reported
home sale prices inched up by a mere 0.6 percent year-over-year to a median of $287,400 in February, the smallest annual increase recorded since March 2012. Year-over-year home prices were down in 10 of the 85 largest metro areas tracked by Redfin, most notably Bridgeport, Conn. (-15.2 percent), San Jose (-11.3 percent) and San Francisco (-7.9 percent).
"When home prices are going up quickly, buyers feel like they are forced to move fast and purchase a home before prices rise even more," said Redfin Chief Economist Daryl Fairweather. "Now that home prices are growing slower than inflation—prices for consumer goods were up 1.5 percent annually in February—there really isn't much downside to taking your time. And now that mortgage rates are no longer going up every week, buyers in many markets have the luxury of knowing that whether they buy now or later they will pay about the same for a home.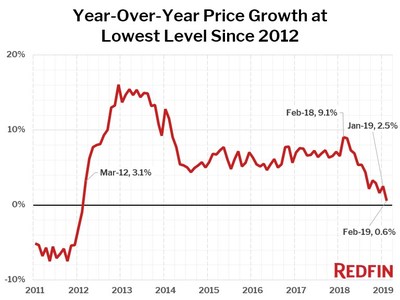 Speaking of mortgage rates,
Freddie Mac reported
that 30-year mortgage rates averaged 4.31 percent for the week ending March 14, the lowest level since the 4.22 percent mark recorded in the week ending Feb. 7, 2018.
Last week
, the rate was 4.41 percent.
"While these low rates will get the attention of prospective homebuyers, the supply of homes for sale remains stubbornly low," said Freddie Mac Chief Economist Sam Khater.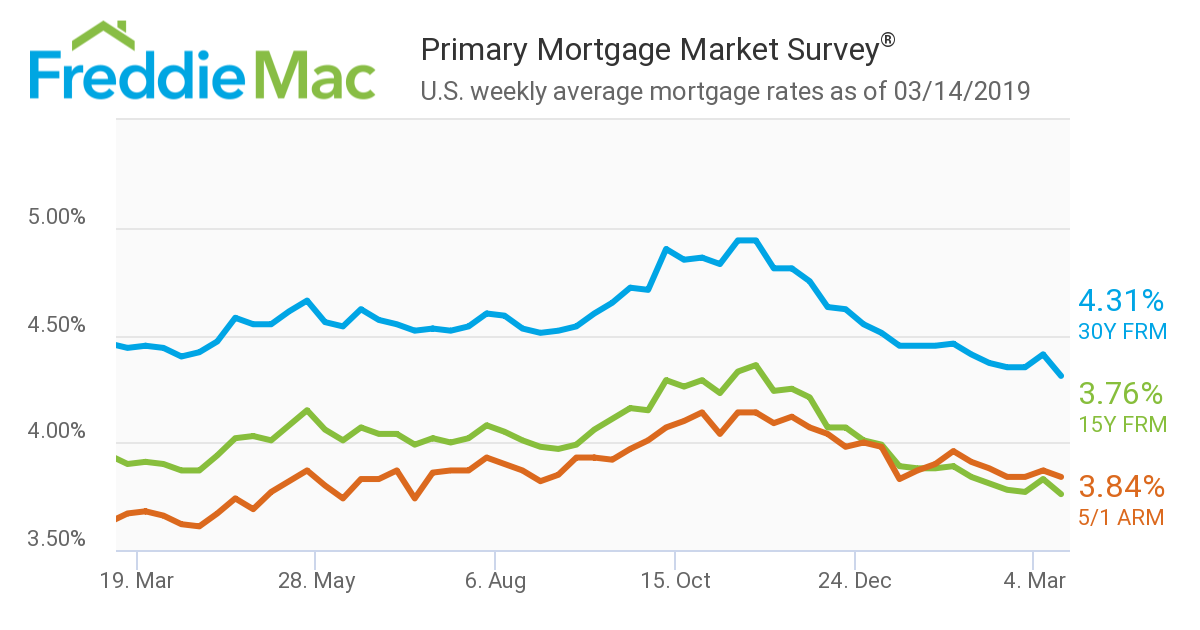 On the sales front, the U.S. Census Bureau and Department of Housing and Urban Development reported that January's ales of new single-family houses were at a seasonally-adjusted annual rate of 607,000, down 6.9 percent from the revised December rate of 652,000 and down 4.1 percent from the January 2018 estimate of 633,000. The median sales price of new houses sold in January 2019 was $317,200 and the average sales price was $373,100, while the seasonally-adjusted estimate of new houses for sale at the end of January was 336,000, a 6.6-month supply at the current sales rate.
Still, there was some good data news this morning: The
Mortgage Bankers Association (MBA)
reported mortgage applications for new home purchases in February were up by six percent from the previous month and up three percent from a year ago. The MBA estimated new single-family home sales were running at a seasonally adjusted annual rate of 690,000 units in February, a decrease of 3.2 percent from the January pace of 713,000 units. On an unadjusted basis, the MBA estimated there were 59,000 new home sales in February, an increase of 9.3 percent from 54,000 new home sales in January. The average loan size of new homes increased from $334,532 in January to $340,692 in February.
"The housing market remains poised for a strong spring, with last month's increase in builder applications likely leading to a healthy seven percent year-over-year rise in new home sales," said Joel Kan, MBA's Associate Vice President of Economic and Industry Forecasting. "We are starting to see signs of more new residential construction and inventory, which increases buying opportunities for the many home shoppers who have been hampered by the ongoing lack of supply."