Atlanta-Based Cook & James Delivers Coats to Area Homeless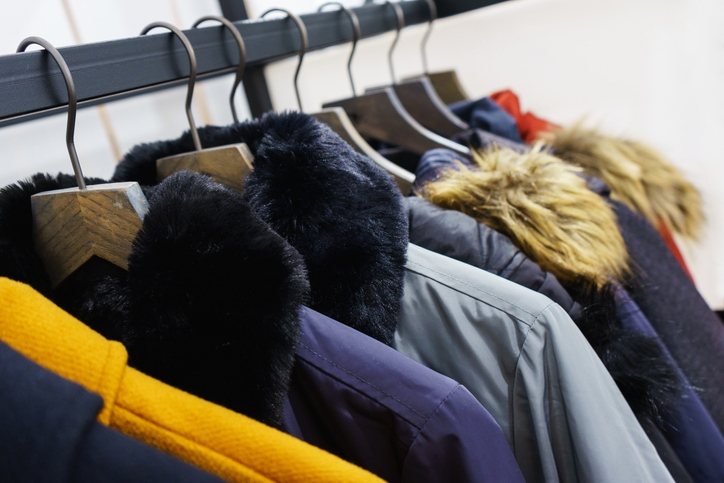 Employees at
Cook & James
, the real estate attorneys who pioneered at-home closings, launched a new community relations initiative by collecting and delivering dozens of coats, sweaters, and blankets to the Atlanta Day Shelter at the Atlanta Mission last week during some of the coldest days this winter. The firm's "Acts of Kindness Jar" sits in the firm's reception area ready to receive ideas for a community good deed–or act of kindness–from employees as well as Realtor collaborators and colleagues. Each month, the firm will draw one submitted idea and fulfill that wish.
Collecting and delivering coats for the homeless was an idea submitted by Joan Giles of The Giles Group Atlanta and launches the firm's "Acts of Kindness Jar" initiative.
"Our 'Acts of Kindness Jar' is one small way we can affect change," said Heather James, Cook & James Co-Founding Attorney. "You don't have to agree with someone to show kindness and especially today, I see so much UN-kindness in our world and our differences are driving us apart. I believe we can reverse that tide, learn from and even celebrate each other's differences … if we just practice kindness."
The label on the jar reads: "Never stop doing little things for others. Sometimes those little things occupy the biggest parts of their hearts." Other future "Acts of Kindness," depending on what ideas are submitted, may include working in a food pantry, cleaning crates at an animal shelter, walking in cancer awareness events or sorting clothes at a foster child closet.
"We want to be known as a friendly, expert firm, but more importantly we want to be known as excellent human beings. The 'Acts of Kindness Jar' was a way to encourage social caring and challenge our employees, collaborators and colleagues in the real estate industry to be more involved in our community," said Kara Cook, Cook & James Co-Founding Attorney.
The firm's Alpharetta/Roswell, Ga.-based marketing team recently organized dozens of coats, blankets and sweaters collected, then traveled downtown to the Atlanta Day Shelter at the Atlanta Mission to deliver the donations. While on-site, they learned about the Mission's outreach programs, and future volunteer opportunities in which they could participate. Cook & James virtual employees also collected and delivered coats in cities in which they live outside Atlanta including Pittsburgh, Denver and Huntsville/Decatur, Ala.