Five Dem Senators Running for President Back Federal Mortgages for DACA Recipients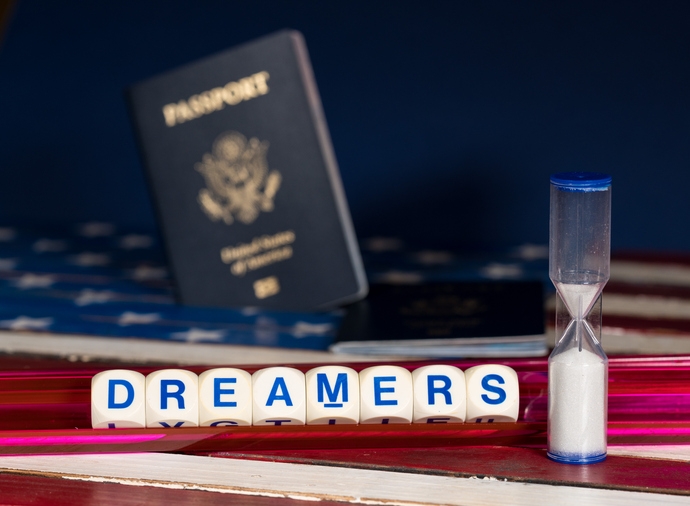 Five senators who are currently bidding to receive the Democratic Party's 2020 nomination for president have backed legislation designed to that would enable illegal immigrants brought to this country as children to participate in federal mortgage programs.
The legislation, the Homeownership for Dreamers Act, would allow recipients of the Deferred Action for Childhood Arrivals (DACA) recipients–commonly known by the program's advocates as "Dreamers"–to access mortgage loans back by the Federal Housing Administration (FHA), Fannie Mae, Freddie Mac and the U.S. Department of Agriculture. Similar legislation passed out of the House Financial Services Committee. The legislation would void a recent policy pronouncement by Housing and Urban Development Assistant Secretary for Congressional and Intergovernmental Relations Len Wolfson that DACA recipients are not eligible for FHA mortgages.
The five senators running for President who have co-sponsored the bill are New Jersey's Cory Booker, Vermont's Bernie Sanders, Minnesota's Amy Klobuchar, California's Kamala Harris and New York's Kirsten Gillibrand. Sen. Bob Menendez (D-NJ), the ranking member of the Senate's Housing Subcommittee, introduced the bill.
"There is no legitimate reason for the Trump Administration to deny FHA-backed mortgages to Dreamers who worked so hard to secure protected status under DACA and who continue to contribute so much to the country they call home," said Menendez. "It's clear that this Administration, hamstrung by federal rulings that have prevented the mass deportation of DACA recipients, is now actively weaponizing the Department of Housing and Urban Development to carry out its bigoted anti-immigrant agenda. The Homeownership for Dreamers Act will prohibit for the federal government from discriminating against DACA recipients when applying for government-backed mortgage loans and in doing so ensure DACA recipients can continue to pursue the American dream of homeownership."