FHFA Issues Final Rule on GSE Credit Scoring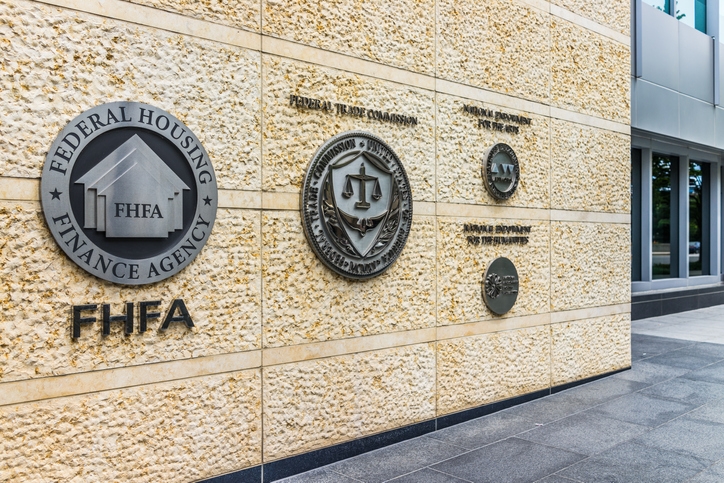 The Federal Housing Finance Agency (FHFA) has
issued a final rule
that establishes new requirements covering the validation and approval of credit score models by the government-sponsored enterprises (GSEs).
The final rule, which fulfills the requirements in Section 310 of the Economic Growth, Regulatory Relief, and Consumer Protection Act of 2018, directs the GSEs to follow a four-phase process for validating and approving credit score models. The four phases include soliciting applications from credit score model providers, reviewing the applications, running a credit score assessment and determining how the model works in conjunction with the GSEs' business systems. Each phase will follow an established time frame.
"One of my priorities is to ensure that the American people have a safe and sound path to sustainable homeownership, which requires tools to accurately measure risk," said FHFA Director Mark Calabria. "The final rule we are publishing today is an important step toward achieving that goal."
Last December, VantageScore Solutions LLC, the parent company of the VantageScore credit scoring models,
accused the FHFA
of seeking to rule it as ineligible to participate in its proposed third-party credit scoring model changes.
However, Barrett Burns, president and chief executive officer of VantageScore Solutions, praised the FHFA decision and noted that the final rule capped a 13-year effort by his company to update GSE procedures on credit scoring.
"With these new rules in place there now is a viable pathway for VantageScore and other new and innovative model developers to compete and elevate the predictiveness and inclusivity of credit scoring models required by the two GSEs," said Burns. "Competition is critical for markets to operate efficiently and we are confident this decision will benefit consumers, lenders and the economy at-large."
Joanne Gaskin, vice president of scores and analytics for FICO, also welcomed the FHFA's final rule.
"FICO has always supported a competitive review of credit scoring models by the FHFA," said Gaskin. "We applaud the FHFA for finalizing a rule that puts in place comprehensive, transparent requirements for the validation and approval of credit score models by the GSEs, and we look forward to continuing to work with them throughout this process. In implementing the rule, we are confident that the FHFA and GSEs will endeavor to create a level playing field to ensure that no owner of consumer data necessary to underwrite a mortgage will impair market access of any independent credit score provider."
National Association of Realtors (NAR) President John Smaby said: "A borrower's credit score unlocks mortgage financing through the GSEs, a critical gateway for millions of homebuyers. However, the credit score currently used by Fannie Mae and Freddie Mac is nearly two decades old, ignoring innovations in modeling and overlooking a wealth of non-traditional information about potential homebuyers. Realtors applaud these FHFA efforts to foster competition and innovation in credit modeling, creating a path for new models that will open homeownership opportunities for countless responsible, creditworthy Americans."