Redfin: New High for Number of Home Searchers Seeking to Change Metros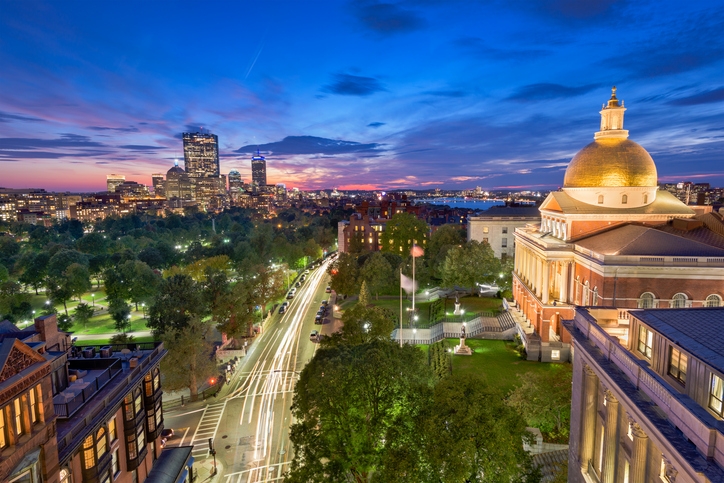 Twenty-six percent of prospective homebuyers were scoping out other metro areas beyond their home base during the third quarter,
according to new data from Redfin
. While this is up slightly from the 25 percent level set one year earlier, it is also new peak for the national share of home-searchers looking to relocate.
Redfin's data was based on input from more than one million buyers who tapped into the company's Web site for home searches between July and September. The Boston metro area was the most popular locality for those seek to relocate, with 17 percent of buyers coming in from another metro market. New York City was the top origin city for people looking to move to Boston and Boston was the top destination for people looking to leave New York City.
"There is a sense here in New York that the sky has been falling for our housing market all year," said Redfin New York Market Manager Nick Boniakowski. "People fleeing New York City aren't looking for a rural life, they are fleeing the high costs. Boston presents a slightly more accessible cost of living, while still providing urban quality of life that many desire today. Boston is appealing because it's close and there are similar employment opportunities."
On the flip side, the list of metros people most-often looked to leave was topped by New York City, San Francisco, Los Angeles and Washington, D.C.
"Homebuyers are leaving expensive metros for affordable metros and as a result there are fewer and fewer homes for sale in more affordable parts of the country," said Redfin Chief Economist Daryl Fairweather. "In San Francisco, for example, inventory has been rising because there aren't many San Franciscans who can afford the high prices. San Franciscans are moving to Sacramento where homes are much more affordable, and that, combined with a lack of new listings, has caused inventory to decline in Sacramento."
A
recent report
from the American Public Transportation Association and the National Association of Realtors (NAR) found that resident and commercial properties located in areas within a half mile of public transit services enjoy higher median sales prices than those located far from such services. Among the metro cities studied, Boston; Hartford, Los Angeles; Minneapolis-St. Paul; Phoenix; Seattle; and Eugene, Ore. all offer access to heavy rail, light rail, commuter rail and commuter bus services, and residential properties within these areas experienced between four percent and 24 percent higher median sale prices in the years spanning 2012 and 2016.