Building Blocks for Social Selling Success: Say Hello to Engagement!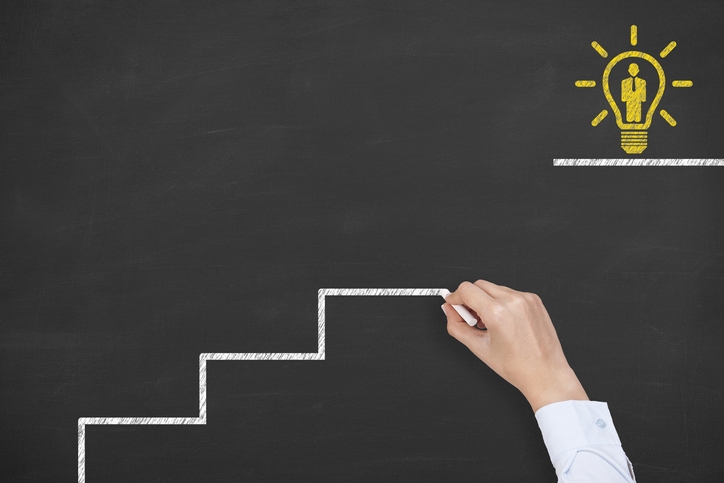 Selling has always been about being at the right place at the right time. For originators, it is being where their customers are when they are considering purchasing a home. In the past, originators used prospecting methods, such as making presentations at first-time homebuyer meetings or cold-calling rental tenants from a list. Today, these marketing techniques don't work as they once did.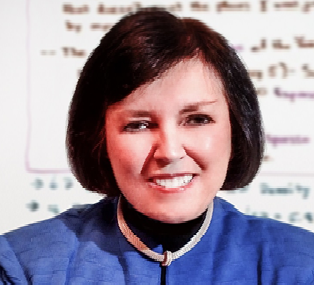 While consumers have always turned to their family and friends for recommendations and information when making purchases, now they are using social media and viewing opinions from people they don't know and are not related to. The consumer's sphere of influence is no longer limited to someone who lives nearby or shares their genetic DNA. This is a game-changer for originators as social selling has become a critical tool for lead generation and sales success.  
A new retail revolution
The challenge for all sales professionals is that consumers are conducting their own Internet research long before they contact an originator for assistance. Social selling is about originators building awareness of their expertise among prospects and referral sources in an online environment.
For years, push marketing was the primary method of generating customers for mortgage origination. Today, this tactic of reaching out and interrupting the customer to deliver a seller's message—whether in the form of unsolicited phone calls or e-mails—has become less effective in producing sales results. Consumers have no tolerance for these intrusions anymore and they actually resent it.
Consumers' new buying rules include wanting the seller to be available on their terms and not the other way around. They do not want to be approached with irrelevant information just because the originator is in need of a transaction.
Social selling is not just another version of the past methodologies that have been used for years, namely, one-way conversations that are in favor of the seller. Social selling is about having a dialogue between the buyer and the seller based on mutual engagement.
 
Why top of mind matters
Today, originators are tasked with earning a mindshare of the consumer's attention. For many originators, this is dramatically different from their usual prospecting efforts, as they are being asked to be thought leaders in their respective markets.
The Consumer Finance Protection Bureau's research has stated that approximately 70 percent of consumers complete their loan transaction with the first lender/originator that they contact. Being the first originator to have contact with a consumer can make the difference between hitting budgeted goals or being put on a performance plan.
Earning top-of-mind positioning is not just the responsibility of the lender anymore, but a requirement for originators who want to establish their credibility and personal brand in the marketplace. Originators are now charged with forming their own tribe and community of influencers online.
 
People still want a guide
In our new world of mortgage origination, consumers have access to unlimited information 24/7, a factor that has changed traditional selling roles forever. Before the Internet, finding important information needed to make better buying decisions was difficult. Now, it is easy and consumers have the opposite issue: Access to an endless stream of information day in and day out.
Product knowledge used to be what distinguished one originator from the next. All of this information overload has created the need for a knowledge broker: Someone who can share valuable insights and advise prospects on what is the best way to proceed in the mortgage arena.
This is where social selling comes in. Social selling is an opportunity to influence consumers to trust and contact the originator before they make a decision. It is especially helpful for consumers who may not have entertained even purchasing a house. The originator is challenged to provide valuable information to consumers and referral sources to build trust and be willing to take the conversation to the next step, offline. Social selling is a scale communication tool to establish engagement.
 
Social selling ground rules
Before selecting which social media platforms to target, originators must understand that like any marketing effort outreach, social selling has some basic rules. Here are three:
►Social selling is about having conversations and developing relationships. It is a dialogue with a group of individuals that are together because of shared interests, values and mutual goals. One-way conversations are not tolerated.
►Social selling requires regular and consistent postings to effectively build relationships. From a selling perspective, it is more about a marathon than a sprint. Rarely will a salesperson receive immediate business from it. The simple fact is that building awareness of a personal brand takes time and at some point, a financial investment will need to be made in order to achieve the growth and impact that the originator desires.
►Since technology is changing daily, an originator should commit to learning and updating their skills. Staying abreast of the latest apps and systems is important. Joining a group and enrolling in training classes including reading the latest books are part of the journey of mastering social selling.
 
Start with a digital marketing plan
Selecting the best social network for expanding an originator's personal brand starts with putting a digital marketing plan in writing. The plan should address the following issues:
 
►Defining your targeted audience. This might sound like an easy task, but it isn't. Performing data analysis is a must to establish who you have been successful with over the last 12 to 24 months. Analyzing who you have done business with will help to narrow focus and establish a baseline. A pattern of data will appear that will help an originator in selecting a social media channel and the right content for the channel.
►It is essential that the originator further outline the demographic and social economic information related to their previous customers. What is their age, income, gender, ethnicity and relationship status of past customers? What are their concerns and values? Do they live in the suburbs or the city?
►Social selling is no different than any other sales activity and must have a measurable return-on-investment (ROI) for the time invested. If an originator can only allocate 30 minutes a day for social selling engagement, that is better than trying to commit to an unrealistic time frame that is not doable. It is better to commit to 30 minutes every day than five hours every two weeks. Part of the digital marketing plan should establish success measurements. What number of engagements do you want in six or 12 months? How many followers will generate likes and comments? Likes and comments are key metrics that shows the impact of your content.
 
Selecting your best channel
There are numerous social media platforms where originators can engage with consumers, including Facebook, LinkedIn, Twitter, Instagram, Pinterest and YouTube. Instead of trying them all, originators should focus on a select few that matches to their target audience.
In the real estate and mortgage industry, the dominant social media platforms are: Facebook, LinkedIn and Instagram. According to National Association of Realtors (NAR), 97 percent of real estate agents are on Facebook, with LinkedIn at 59 percent and Instagram trailing them both at 39 percent. Facebook's importance to originators is obvious … both real estate agents and consumers are active daily on this social media powerhouse.
It is important to note that Facebook is constantly upgrading and adding new services. In the last few years, Facebook Live has been added. This is a streaming service that is perfect for open houses and providing education to real estate agents and consumers in a real-time format.
 
Facebook basics and content creation
An originator can decide to use their Facebook personal profile or establish a Business Page. For originators who do not want to mix their personal feed with their business outreach, a Facebook Business Page is optimal and allows different privileges such as the ability to boost a post to your followers. A Personal Profile does not allow any advertising. 
At the heart of an originator's success on any social media platforms is the valuable content that they post. Content can take the form of original material written by the originator or curated articles from credible sources such as Bloomberg, CNBC and other real estate-focused sources like Inman. For most originators, curated articles are a good first step.
The most powerful curated material is information that is current and relevant to the originator's local market. To stay on top of the information flow, it is important to consider using news aggregators. Google Alert and Feedly are two widely used news feeds that can save time and enable articles to be saved for future distribution.
There are also social media management services that can help distribute the content for originators in a timely manner. Services like Hootsuite, Hubspot are two well-known systems that provide the services.
Final thought
The social selling world is impacting every facet of retail business. It is no surprise that originators who adopt these new selling methods will be the winners in lead generation going forward. Now is the time to start.
---
After a long career in financial services as an executive and a manager, Patricia Sherlock founded QFS Sales Solutions in 1992 to help sales organizations improve their sales talent management and performance. For more information, call (800) 875-0222 or e-mail

[email protected]

.
---
This article originally ran in the July 2019 print edition of National Mortgage Professional Magazine.