Creating Happier Borrowers Starts With Choosing the Right System
Most of us don't spend much time thinking about systems. But systems have a huge impact on our daily lives. How we communicate, how we travel and how we do business are all dictated by a system of one type or another.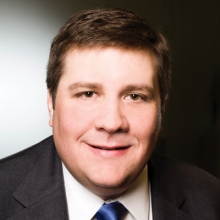 Recently, I came across an interesting quote about systems. "Dangers lurk in all systems," science fiction author Frank Herbert once wrote. "Systems incorporate the unexamined beliefs of their creators. Adopt a system, accept its beliefs, and you help strengthen the resistance to change." Nowhere is this truer than in the mortgage business.
When we think about systems in the mortgage industry, we typically think about the loan origination system or LOS. Today, most mortgage loans are created by a relatively small number of origination systems, most of which were originally designed years—if not decades—ago. But how well do these systems still work today? And how well will they work tomorrow?
The need for a faster and easier experience
According to the
National Association of Realtors' 2020 National Housing Forecast
, Millennials will comprise more than half of all purchase originations by mid-year 2020. We all know by now that Millennials have significantly different approaches to homeownership and greater expectations for customer service than older generations of homebuyers. But just how well lenders are meeting these expectations is questionable.
In its
2019 U.S. Primary Mortgage Origination Satisfaction Study
released this past November, J.D. Power & Associates found that mortgage originations increased 54 percent between the first and second quarter of 2019. Yet the survey also found that borrower satisfaction levels slipped during that same time period, from 869 to 853 on a scale of 1,000. In spite of adding new self-service technologies, a J.D. Power executive said, most lenders still struggled with an unexpected surge of refinancing volume brought about by lower rates.
The lesson is that most lenders need better systems than the ones they use today, especially if they hope to capture younger buyers who demand a faster, easier mortgage experience. And for most, the answer lies in new systems that put the borrower experience first. These systems must include consumer-facing technology that makes shopping and applying for mortgages much easier and more intuitive. More importantly, they should allow lenders to do business the way today's borrowers prefer.
We all know that Millennials spend a great deal of time online compared to older generations of consumers. At the same time, younger borrowers—just like most borrowers—do not necessarily understand how mortgages work. The systems lenders need today must combine customer engagement with technology, putting originators in a position to deliver advice and help guide borrowers at the opportune time.
These systems must also allow lenders to alter their sales approaches depending on the borrower's comfort level with technology. For example, while a Millennial borrower may want an exclusively online experience, another borrower may prefer more direct interaction with a loan officer. New systems must enable lenders to identify the borrower's style and adapt their approach based on what they learn about a borrower's particular preferences along the way.
Fortunately, new mortgage systems have already been built that allow lenders to adopt a leaner, more economical approach to sales. By simplifying tasks, they can let borrowers who are more self-driven take on more of the work themselves and reposition staff to help borrowers who need a higher level of personal service.
These new systems also leverage a higher level of automation in the origination process, which includes automatically populating loan disclosures with real-time fees and generating disclosures just moments after a borrower fills out an application. As loan circumstances change during the origination and underwriting processes, fees are then automatically and instantly recalculated, and disclosures regenerated. Ordinarily, these tasks could take hours. With newer systems, they take seconds.
Newer systems are also delivering greater efficiency in the origination process through device agnosticism. Until recently, our industry has failed to make loan production technology accessible through mobile devices. But that's changing fast.
New systems now enable borrowers to get virtually the same loan tools and resources and upload and download data no matter what platform they use. Loan officers can use these very same tools themselves, allowing them to communicate and work with borrowers at any time and any place.
The benefits of streamlining back-end production
Consumer-facing technologies are critical to improving the borrower's experience and lowering costs. Yet newer, modern systems available to lenders today are capable of improving the borrower experience by reducing friction behind the scenes as well.
For example, using traditional systems, it can take time for a loan officer or processor to open loan files and access and analyze third-party data. Increasingly, borrowers are less inclined to wait—they want immediate feedback to see if they qualify for a loan or if there are conditions to meet in order to get approved. With new systems, borrowers can get answers instantaneously, just like they can when shopping for almost any other type of product or service.
This is largely because new mortgage systems have been built in the current cloud computing era, not before. Unlike traditional LOS technologies, they were designed with an open architecture and have an unlimited ability to integrate other technologies through more flexible application programming interfaces, or APIs. This newer approach to APIs accelerates loan production by creating much faster system-to-system communications between the origination platform and third-party services such as credit, title insurance, and asset and income verifications. Ultimately, these capabilities make newer systems much easier for loan officers, processors and underwriters to use by putting all the information they need instantly at their fingertips.
This same open-API approach enables lenders to integrate the latest and greatest AI and machine learning tools and services, which are taking off throughout the financial services industry. While they are still somewhat new to the mortgage arena, AI and machine learning tools have an almost unlimited potential to streamline the most complicated of consumer financial transactions by speeding up the decision-making process. With newer systems, lenders can take advantage of these emerging technologies to deliver a faster, more intuitive and ultimately more delightful borrower journey.
A choice between diminishing returns or unlimited potential
Providing a better borrower experience is a critical challenge for every lender, but it's not the only one. In today's environment, lenders must navigate a dizzying array of federal and state requirements as well as investor guidelines. In recent years, the need to review every loan file for accuracy and compliance has added significant cost toward producing mortgages.
Today's lenders can take nothing for granted. Interest rates change, new competitors are constantly emerging, and the economy can flip on a dime. Right now, we have a relatively healthy housing market and a healthy outlook for originations in 2020. But it's almost guaranteed that the current market won't last forever. The dual challenge of lowering costs and competing successfully for new business will grow formidably in the years ahead.
Successful lending is all about providing the best possible service as quickly and as cost-efficiently as possible. With the right system in place, these goals are not mutually exclusive. The question is, does a lender have the right system in place?
While most LOS providers are adding new consumer-facing tools to their systems to improve the borrower experience, lenders also have the choice of adding a number of different fintech products to their current system. But both approaches require keeping the same legacy system. And it's that system that will hold lenders back and prevent them from reaching their true potential.
Consider what automakers did when newer, better technologies such as electric motors became available. These technologies were not built as add-ons to gas-powered motors. Automakers built new hybrid and electric-powered vehicles—basically, they built new systems. While it took time to perfect these systems, they eventually resulted in more efficient vehicles that save consumers thousands of dollars annually at the pump (and are saving the environment, too). Similarly, in our industry today, there are better, higher performing systems available to lenders that allow them to not only originate mortgages more efficiently but to lower costs and deliver a better borrower experience.
The bottom line is that we are all limited by the systems we use. And in the mortgage industry, not all systems are built the same. When tasked with providing a better borrower experience, lenders and mortgage professionals can stick with the systems they have used for years, or they can find new, better ones to capture additional market share.
Remember, borrowers also have a choice. While they may not know a lender's system, they will discover which lenders offer the best mortgage experience. Shouldn't you be one of them?
---
Joey McDuffee is a vice president at Blue Sage, a provider of cloud-based digital lending technology for retail, wholesale and correspondent lenders. McDuffee has more than 25 years of mortgage technology experience. He can be reached by e-mail at JMcDuffee@BlueSageUSA.com.
---
This article originally appeared in the January 2020 print edition of National Mortgage Professional Magazine.