Marketing Interrupt: Mortgage Professionals: You Cannot Outsource Your Brand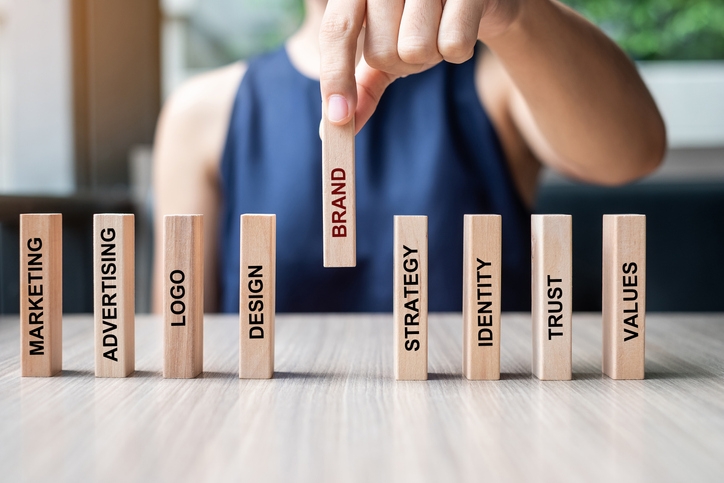 Looking back at the last 18 months, I am still surprised by the number of loan officers who have yet to understand the importance of managing their social media presence.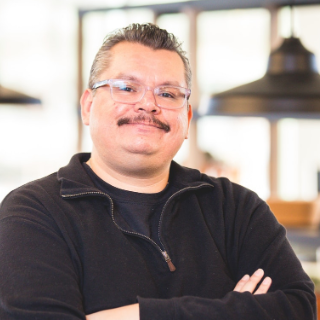 As a quick aside, when I say "Social Media," that is an all-encompassing term that merges, messaging, modern marketing, social proof, brand, branding, consumer experience, and attention. Gary Vaynerchuk refers to this as the "Current State of the Internet."
Having a brand presence on social media is essential, which is why I want to make sure we understand exactly what social media is. If all of this is new territory for you, then I want you to pay attention here, as we are going to be discussing one of the biggest mistakes and misconceptions of mortgage professionals.
Loan officers think that there is a "turn-key" way to outsource your social media where someone does everything for you without you being involved. I am here to tell you that it does not exist or, more accurately, there is not a successful path to outsourcing your entire online presence.
This is where you jump in and say, "Jason … of course there is! All of these services will post content, write blogs, etc." And you know what. You are 100 percent correct. Well, then what the heck am I talking about? Let me explain …
I think we can ALL agree that successfully leveraging social media isn't just posting a graphic on Facebook or sharing your bond charts and market updates. Consumers don't care about those things in regards to top of funnel attention.
Consumers care about the content that interests them and speaks to their situation. When building a brand online, your content has to embody how you meet that need. This requires input as a mortgage expert, your perspective, your voice, and ultimately, you cannot outsource that.
It would be best if you remembered that your brand isn't a "set it and forget it" experience. It isn't a "have a young kid do this for me" task. Your brand is your business, and your brand is what is going to set you apart in the marketplace. In our industry, standing out is paramount, and if you outsource the most critical element, you become nothing more than a commodity.
In this business, if you are a "Commodity" instead of a "Brand," you are in trouble. Why? Commodities don't stand out. Commodities don't create customer lifetime value. Commodities aren't memorable. Commodities can be found everywhere. Brands are unique, build loyalty, create an experience and an emotional connection where consumers bond over a life cycle of their spending habits. That is what you want for your business, especially in this industry, and you cannot outsource that.
Let me go more in-depth. Your brand is your expertise, your voice, your passion … it is YOU! Do you think that you can have someone create that for you without your involvement? You're mistaken. Do you think you can get the long-term results you need just by having companies post content that isn't customized or personalized to your audience that they are giving to everyone else? Not likely. Your brand IS YOU! You have to be involved. There is no monthly membership, turn-key program that will do all of that for you without having to lift a finger. I am sorry, but it does not exist.
I have worked with a lot of top agencies for the past 24 months, and ALL of them need client involvement to get the best results … all of them! There is a reason for that which I stated above. Once you understand that you have to be involved, the conversation changes. The focus turns to get help with the mechanical functions of social media, marketing, etc. by you working with a consultant or an agency. For those who want to do for themselves, there are plenty of membership options where you are taught "how to fish," as opposed to "being fed." But understand that either of those options will take your time and your commitment.
Now here is where my head starts to explode. When I am told that: either "I don't have time" or "I just want it done for me so I don't have to think about it!" Are you kidding me? Do you realize the shift we are going through right now? Do you think this is business as usual? Do you not realize that social media, and remember all that the term "social media" encompasses, will be the primary driver of your business going forward? And you are going to tell me that you don't have time and that you don't want to think about it? Well, good luck to you.
Here is an unpopular statement. You have the time to spend on your brand. Every loan officer I know is "crushing it" on social media, and by "crushing it," I mean they are sourcing a good percentage of their business from social media and it plays a key role in their strategy. Every single one. I am talking LOs who are doing 15 units-plus per month … all of them! These loan officers are obviously busy, but they also have a system in place that they are involved in. Sometimes, they outsource mechanical functions, and sometimes, they don't, but either way, they are involved. We call that planning … we call that time-blocking. That is how you build a brand in today's marketplace.
If you are busy and producing a good amount of volume, then the best course of action is to invest in hiring someone to work with you to help grow that part of your business. That is how you scale and how you win. That is how you build a brand and not be a commodity. There are plenty of options out there to choose from, but you need to choose one that builds your brand with you, not just throw out canned content.
Let me leave you with this final thought …
The next 36 months are going to be crucial for many lenders, and by extension, mortgage professionals. To be blunt, not everyone is going to make it through the continued evolution of the industry. Some will not want to change, some are still riding high from the bull market, and some simply are just not comfortable with social media. Now is the time to understand that you have to put in the work to be successful online, and a lot are not willing to do it. But that is where the opportunity is. Ten percent of you will follow my advice and become the ones who own market share at the end of the next 36 months. As for the ones who don't, there will be some hard times ahead.