Consumer Confidence Drops To Near-Decade Lows
The report says five of the six HPSI components decreased month over month, as consumers displayed a markedly more pessimistic view of homebuying and home selling conditions. Moreover, on net, more consumers reported that their household income is significantly lower today than it was 12 months ago. Year over year, the HPSI is down 25.3 points.
"The HPSI experienced another unprecedented decline in April, falling to its lowest level since November 2011," said Doug Duncan, SVP and chief economist for Fannie Mae. "The 17.8-point decrease reflected consumers' deepening concerns about both their incomes and the housing market. Attitudes about whether it's a good time to sell a home fell most sharply, dropping an additional 23 points this month." 
Duncan stated that individuals' heightened uncertainty about job security is likely driving fear in homebuyers, who may not want to take on a long-term financial commitment such as a mortgage. He said on average, consumers expect home prices to fall 2% over the next 12 months, the lowest expected growth rate in survey history. 
Low mortgage rates are pushing purchase optimism, despite the drop in consumer confidence. He expects that the much steeper decline in selling sentiment relative to buying sentiment will soften downward pressure on home prices. 
"Mortgage rates stayed at or near record lows for the fifth straight week and homeowners are taking advantage with refinance activity remaining high," said Sam Khater, Freddie Mac's chief economist. "Although purchase demand declined 35% year-over-year in mid-April, demand has improved modestly over the last three weeks."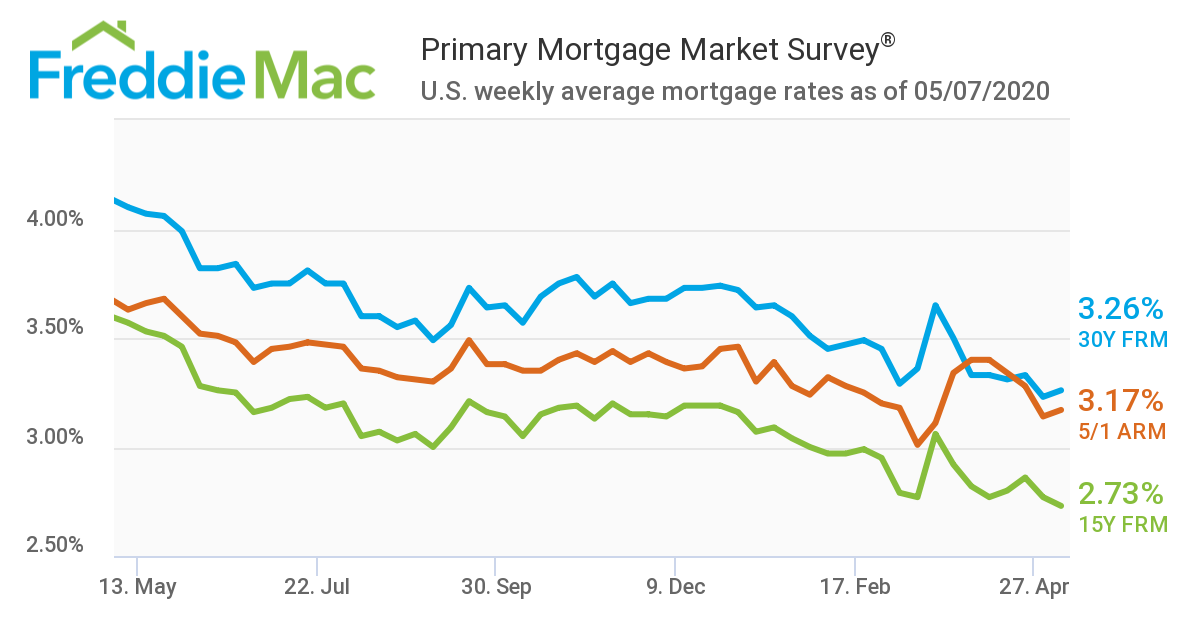 The U.S. Department of Labor also
released its latest claims numbers
, which found that for the week ending May 2, seasonally adjusted initial claims totaled 3,169,000, a decrease of 677,000 from the previous week's revised level.
"While this figure continues to trend downward from a peak of 6.9 million on March 28, claims still remain at historically elevated levels and continue to illustrate the unprecedented degree of labor market disruption being registered via reduced economic activity and falling consumer confidence due to the ongoing COVID-19 outbreak," said Doug Duncan, chief economist at Fannie Mae. "Over the last seven weeks, more than 33 million unemployment insurance claims have been filed, or more than 20 percent of the workforce, as measured by the level of payroll employment in the February employment report. Furthermore, as of April 18, more than 1 million individuals reported claiming benefits available from emergency compensation programs enacted as part of the CARES Act. These expanded programs provide benefits to persons normally ineligible for unemployment insurance or who have exhausted regular benefits."