MortgageCountry Closing Loans In 13 Days With Total eClose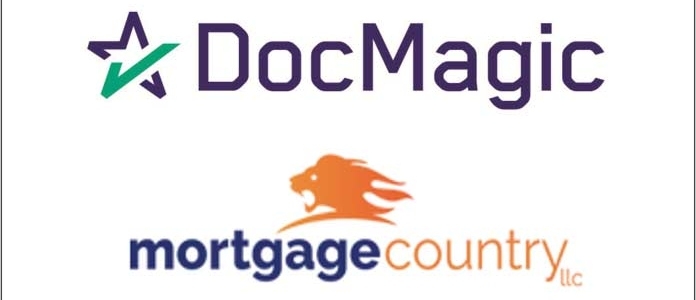 MortgageCountry, a newly formed mortgage banker, says implementing DocMagic's Total eClose platform and document preparation service has it closing loans in an average of 13 calendar days during the first two months of lending aided by DocMagic's 100% digital e-enabled documents.
MortgageCountry identified a gap in the industry, dominated by large independent mortgage bankers and financial institutions after the financial crisis, which has significantly increased the consumer cost of a mortgage. The company says the primary reason for rising consumer cost is the industry's reliance on a large outside sales infrastructure, absorption of mortgage brokers, and corporate expense allocations throughout the banking industry.  
MortgageCountry invested a substantial amount of time arriving at a long-term technology strategy that it hoped would set it apart from competitors. Their vendor due diligence and planning process was extensive, according to
MortgageCountry
, which entailed close collaboration with
DocMagic's
eClosing team to fine-tune the process from start to finish.  
Clients told MortgageCountry they found the process intuitive, speedy and transparent by providing the complete closing documents well ahead of closing. Clients also stated that the process was much more comfortable than their prior experiences because they were able to review and sign the closing documents without the pressure of someone looking over their shoulder, and they valued the ability to sign on their own time without a rigid schedule.  
The company implemented a technology-forward, intuitive, and client-centric lending platform that meets clients everywhere and anywhere, and is complemented by a dedicated client experience team of industry gurus that are available to chat six days a week, 12 hours a day. MortgageCountry says it has found the right balance between technology and service to change the way consumers think about the mortgage process.  
In addition, MortgageCountry stated that it adopted a fully distributed business model from the outset - a key ingredient of its growth strategy. MortgageCountry is running its business virtually and much more cost effectively, avoiding the overhead required to house employees in corporate locations by implementing a 100% browser-based technology that is accessible from anywhere, anytime and any device with an internet connection.
MortgageCountry believes its employees should work where they want, when they want and how they want. This affords MortgageCountry the ability to hire the most talented associates without geographic limitations.