Intercontinental Exchange To Acquire Ellie Mae For $11B

Intercontinental Exchange, an operator of global exchanges and clearing houses and provider of mortgage technology, data and listing services, entered into a definitive agreement to acquire Ellie Mae, the cloud-based platform provider for the mortgage finance industry. The transaction is assessed at an enterprise value of $11 billion, with consideration in the form of a mix of cash (84% of enterprise value) and newly issued shares of Intercontinental common stock (16%).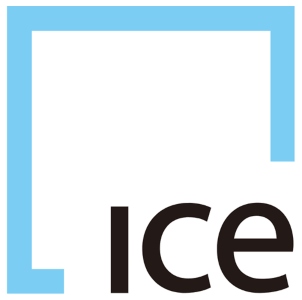 In February 2019,
Ellie Mae
 was
acquired
 by
Thoma Bravo LLC
, a private equity investment firm, in an all-cash transaction valued at $3.7 billion.
The deal, following Intercontinental taking a majority stake in MERS in 2016, purchasing the remainder in 2018, and acquiring
Simplifile
in 2019, establishes the company, through its growing
ICE Mortgage Services
network, as a leading provider of end-to-end electronic workflow solutions serving the U.S. residential mortgage industry.
Ellie Mae, based in Pleasanton, California with approximately 1,700 employees, was founded in 1997 with a mission to automate and digitize the trillion-dollar residential mortgage industry. Through its digital lending platform, Ellie Mae provides technology services to all participants in the mortgage supply chain, including its over 3,000 customers and thousands of partners and investors participating on their open network who provide liquidity to the market.
Among its purchases in the last decade, Ellie Mae acquired
Velocify
, a sales acceleration platform, for $128 million in cash in September 2017;
AllRegs
, an Eagan, Minn.-based information provider for the mortgage industry, for $30 million in February 2014; and, 100% of the equity of
Del Mar Datatrac
 for $25.2 million in 2011,
"Twenty years after we founded Intercontinental Exchange to provide a transparent trading platform for the energy industry, and following two decades of providing continued innovation to help customers navigate global markets, … the acquisition of Ellie Mae … will help us similarly transform the mortgage marketplace," said Jeffrey C. Sprecher, founder, chairman and CEO of Intercontinental Exchange. "Our planned acquisition represents a one-of-a-kind opportunity. It will also enhance [our] growth strategy in mortgage technology, with complementary products and a wide array of customers and stakeholders who will benefit from our core and … expertise in operating networks and marketplaces."
Since acquiring Ellie Mae, Thoma Bravo has partnered with its leadership team to nearly double revenue while driving continued innovation in Ellie Mae's core products. Thoma Bravo also worked closely with Ellie Mae to acquire
Capsilon
, a strategic acquisition that added significant product capabilities and greatly expanded the company's total addressable market.
The entire production chain of the mortgage industry, from lead generation to application, to pre-closing, to closing, to post-closing, has traditionally been a highly document-centric and manual process. Intercontinental's acquisition of MERS and Simplifile has helped to automate the post-closing process. The addition of Ellie Mae extends its reach to the origination space.
In addition to its digital lending platform capabilities and its vast partner network, Ellie Mae also provides technology solutions that enable its clients to achieve greater levels of consumer engagement, efficiencies through automation, and a modernization of the loan manufacturing process through its recent introduction of machine learning and artificial intelligence. Through this complementary addition, ICE Mortgage Services will provide technology that touches nearly every U.S. mortgage, accelerating additional digitization and streamlining of the mortgage manufacturing process, and ICE Data Services will be able to add to its offerings.
The transaction, which is not subject to a financing condition, is expected to close in the third quarter or early fourth quarter of 2020, following the receipt of regulatory approvals and the satisfaction of customary closing conditions.