NRL Mortgage's Jonathan Fowler Is Up Next On Mortgage Leadership Outlook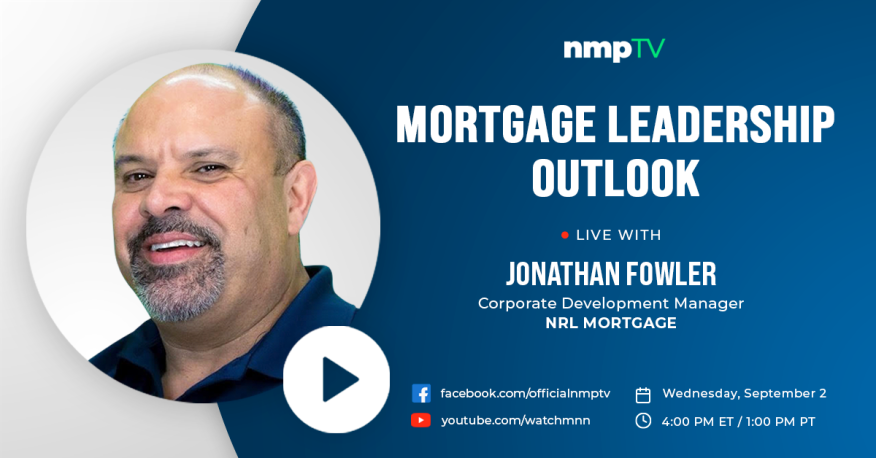 Wednesday's upcoming episode of Mortgage Leadership Outlook will feature Jonathan Fowler, corporate development manager for NRL Mortgage. He will join series' host Andrew Berman, head of engagement and outreach for National Mortgage Professional magazine, as they discuss Fowler's years of experience in branch development, what he's seeing in the mortgage industry today and more.
Be a part of the conversation between Fowler and Berman. Log on to the NMP Facebook page and post your questions in the comments section. Join Fowler and Berman as they answer your questions live, and discuss important topics in the industry at 4 p.m. EDT, Wednesday, Aug. 26.
Fowler is a pioneer in the branch development business building out one of the largest branch networks. He is able to find the right branch managers who act more like business owners, vs salaried employees. He embraced social media and video to help tell his story and inspire his branch managers and their referral partners.
Previous guests include Josh Friend, Joe Dahleen, Tim Nguyen, Kristy Fercho, Tony Thompson, Mat Ishbia, David Luna, Barry Habib‍, Rob Chrisman and more.
See all the interviews from the Mortgage Leadership Outlook series on its YouTube channel.