Flagstar's John Gibson To Appear On Mortgage Leadership Outlook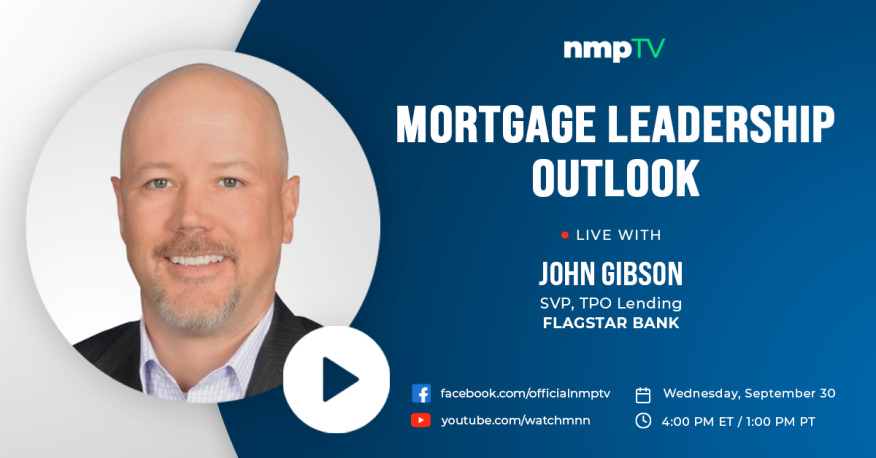 Flagstar senior vice president John Gibson will appear on this week's Mortgage Leadership Outlook on Wednesday, Sept. 30. He will join series' host Andrew Berman, head of engagement and outreach for National Mortgage Professional magazine, as they discuss his dedication to mortgage brokers and TPO, how mortgage brokers can have another successful year in 2021 and how Flagstar was ready to help mortgage brokers during the pandemic.
Join in on the conversation with Gibson and Berman. Log on to the NMP Facebook page and post your questions in the comments section. Gibson and Berman will answer questions live, and discuss important topics in the industry at 4 p.m. EDT, Wednesday, Sept. 30.
Gibson has almost two and a half decades of being focused on helping mortgage brokers grow their business with great brands like Wachovia, Caliber and now Flagstar.
Previous guests include Robert Broeksmit, Josh Friend, Joe Dahleen, Tim Nguyen, Kristy Fercho, Tony Thompson, Mat Ishbia, David Luna, Barry Habib‍, Rob Chrisman and more.
See all the interviews from the Mortgage Leadership Outlook series on its YouTube channel.