Hamilton Zanze Real Estate Investments Names New Managing Director
Hamilton Zanze Real Estate Investments named Aaron Wessner as its new managing director. Wessner will be based in New York City and work with HZ's equity and debt partners. He will also lead HZ's East Coast presence by coordinating acquisitions, dispositions and client relationships in the Eastern United States.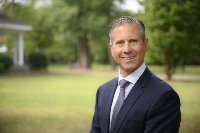 Wessner has more than 20 years of institutional commercial real estate experience. Before joining HZ, he was a managing director with New York-based Cantor Fitzgerald, where he focused on equity and debt capital markets, acquisitions of multifamily and other real estate assets, and structured finance, according to a press release. He also worked within Merrill Lynch's Real Estate Capital Markets group and within the Commercial Mortgage-Backed Securities (CMBS) groups of Fitch Ratings and Ernst & Young.
"I look forward to working with our current and future investment partners in establishing the firm's East Coast presence," said Wessner, according to the release.
Subscribe to the nmp Daily