SLK Global Hires VP Of Tax Outsourcing Operations
SLK Global Solutions hired property tax servicing veteran Shane Jones as vice president for tax outsourcing operations. Jones has more than 25 years of experience in the servicing industry. He will be responsible for executing RETS integrations with leading mortgage servicing systems, the expansion into newer business areas and overseeing client engagements.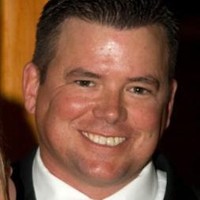 Prior to joining SLK Global Solutions, Jones worked at top firms including Mr. Cooper and CoreLogic. He most recently served as assistant vice president of Escrow-Tax with Mr. Cooper.
"Shane has served some of the largest companies in our industry and knows well the challenges servicers face and the needs that our company can meet," said Dustin Smith, senior vice president of real estate tax service at SLK Global Solutions. "With Shane leading RETS platform integrations and capability expansion, we can deliver greater business values to lenders and servicers."
"Shane's role will be critical towards expanding the RETS footprint into additional business areas. Not to forget, his expertise will help us make the platform more robust and viable through technology integrations with leading market players," said Alok Datta, president, SLK Global Solutions.
Subscribe to the NMP Daily